Blog

Bill C-250: An Act to amend the Criminal Code (hate propaganda)
October 19, 2007 | Daniel Kanis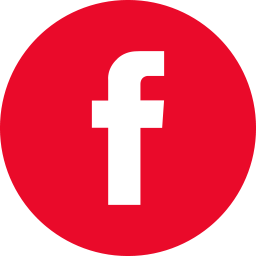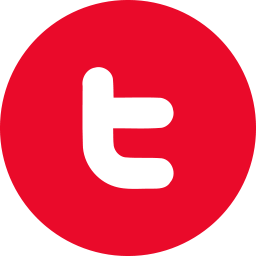 By Doug Schouten (Surrey/Cloverdale ARPA), March 2003
In 2002, MP Svend Robinson of Burnaby introduced a private member's bill, C-415, with the aim of amending Section 318 of the Criminal Code, the section that deals with the so-called hate crimes. The bill proposed to add the three simple words "or sexual orientation" to Subsection 4, the part which defines the criteria for identifying groups that are protected by the hate crime legislation: religion, gender, ethnic origin, race and colour. Since the first reading of this bill in parliament, C-415 has been renamed C-250 and is currently in committee stage in Ottawa.
At a first and very naïve glance, passing this C-250 doesn't seem so momentous. It is certainly true that no Christian should ever be found guilty of committing a hate crime against anyone, regardless of the depths of depravity to which the victim has sunk. Where the situation becomes very problematic however, is when this addition of sexual orientation to hate crime legislation is meshed with the already existing definition of a hate crime in the Criminal Code:
"it connotes an emotion of intense and extreme nature that is clearly associated with vilification and detestation. It's an emotion that if exercised against members of an identifiable group implies that those individuals are to be despised, scorned, denied respect and made subject to ill treatment on the basis of group affiliation."
If this is really the definition of criminal propaganda that is motivated by hate, then the passages in 1 Corinthians 6:9-11, Romans 1:26-32 and Leviticus 18:22 could be labelled as hateful propaganda aimed against homosexuality – but they aren't. Rather, they are the immutable, perfect, true and normative Words of God. We should come to realize that it is our God's Word that will come under attack as a direct result of this legislation. The intent of Svend Robinson's bill is not to protect homosexuals from the wanton abuse by society (as if that were the case anyway) since Section 15(1) of the Canadian Charter of Rights and Freedoms already defends all Canadians from such abuses as does section 319 of the Criminal Code. The motivating factor here is the attempt by the homosexual community to wipe out all opposition to their immoral way of life so that "no one will even dare to quote the Bible publicly", as has been similarly demonstrated in their recent attacks on Chris Kempling.
One must realize that this isn't conspiracy theory or outlandish reasoning in the hypothetical. Instead, we reason and are armed with historical fact. In December 2002 it was deemed by a Saskatchewan court that a bumper sticker containing the passages mentioned above as well as a picture of two stick figures holding hands violated human rights code because it exposed homosexuals to hatred. It was found that the suppression of freedom of expression was in that case acceptable (see the Owens decision) subject to Section 2 of the Charter of Rights and Freedoms. Further, during committee discussions on Bill C-250, MP Nystrom asked the senior counsel of the criminal law policy section from the Department of Justice "would you agree that hate propaganda laws that include sexual orientation that is outlined in the bill before us today could not be used to criminalize religious texts such as the Bible?" Mr Donald Piragoff's response:
"I can't give you a definitive legal opinion on the issue…While some people may use the Bible or religion to support their views, that doesn't necessarily mean that the original text of the Bible necessarily is of the same view. For example, we know historically the Bible has been used to justify all kinds of atrocities and torture, the Spanish Inquisition, etc. So I think you have to separate what the Bible says and what others may advocate that the Bible says. Those are two different issues." [Emphasis added]
Contrary to its intention, this response does little to qualm the fears of the thousands who have already written their MP's on this issue. Judging by Mr. Piragoff's response, it is now up to the Supreme Court of Canada (who in the end are tasked with interpreting and enacting the Criminal Code) to determine the intent of the Bible, and to what extent it can be used or quoted by those in opposition to the homosexual lifestyle. Essentially, the Bible will be subject to state interpretation and censorship.
The present situation is that our society now assumes conformity of mind on almost all issues of morality, not because of increasing consensus but because of growing moral indifference. Almost all claims of responsibility or accountability to God are deemed hateful, especially claims that lay any amount of guilt upon the sinner. Therefore, by all means, be alarmed, because the situation is most alarming. However, don't let it stop there. Write to your MP and to the Prime Minister's Office concerning Bill C-250. Most importantly, pray that the tide will be reversed and that God's Word will not only be known in the Church but will spread out so that at the name of Jesus Christ every knee will bend. The task set before us is twofold: to resist the normalization of lifestyles deemed abominable by our God, and to likewise show His Word as normative for Canadian society.