Blog

"It's Only A Dollar!" Some churches hold Bingos and sell raffle tickets, so can gambling really be wrong?
January 9, 2008 | ARPA Canada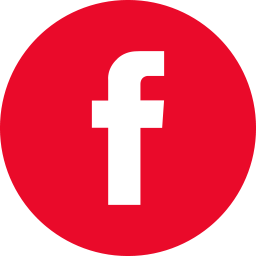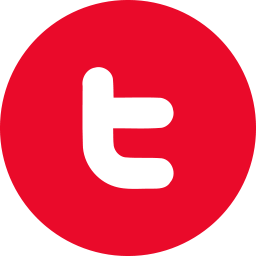 by Sharon L. Bratcher*
"I think we should have a Bingo night to raise money for our community."
"All you spend is $1.00 on a ticket and you could win $1,000,000!"
"Our organization is having a raffle to raise money for the handicapped; will you buy a ticket for only $1.00? You might win a 10 speed bicycle!"
"I just won $2,000 in the lottery – isn't that great?"
Often we have friends and neighbors and perhaps even relatives who participate in the lottery, raffles, or other types of games of chance. And among secular and some professing Christian groups, games of chance are popular fundraisers because they are a fairly easy way to raise a large amount of money fast.
I once came under quick attack in a neighbors' meeting for refusing to participate in a raffle. "What do you mean it's against your Christian principles? St. Whoever's church at the corner has Bingo every week, and raffles twice a year to raise money. How could it be wrong?"
It was too difficult on a moment's notice in a suddenly hostile group to formulate and express my reasons. I finally stated that I was not going to defend myself there in front of an entire group; however I would be willing to explain to them individually at another time just why I was against all forms of gambling. Happily, one Baptist neighbor spoke her agreement with me and the issue ended.
It is sometimes difficult to give a quick answer because there are no specific Bible verses which state, "you shall not gamble."
Is it "only a dollar" and therefore unimportant whether we participate? Or are there principles from God's Word which regulate even this small purchase? Does it become acceptable when the recipient is a worthwhile cause?
Furthermore, how do we react to a friend or relative's big winnings? Though the odds are ridiculously high, you might know a winner from time to time. Should someone feel so generous as to spread his/her newfound wealth in our direction, what should be our reply? (The questions only get harder, for instance: what if a relative won a large sum of money – what about accepting a Christmas gift of a new car?)
I spoke with our minister, the Rev. Kenneth A. Kok, concerning how to express an answer to the basic question, "What's wrong with gambling?" He provided three answers:
1. It encourages a "something for nothing" mentality
Throughout the Bible, we clearly find that God expects us to work to provide for our material needs:
– "By the sweat of your face you shall eat bread…" (Gen. 3:19)
– "He who tills his land will have plenty of bread, but he who pursues vain things lacks sense. The wicked desire the booty of evil men, but the root of the righteous yields fruit." (Prov. 12:11,12)
– "He who tends the fig tree will eat its fruit; and he who cares for his master will be honored." (Prov. 27:18)
– "…give her the product of her hands, and let her works praise her in the gates." (Prov. 31:13-31)
Why would we want to get something for relatively nothing? Aren't we thankful to God for all He has given us? Doesn't He provide us with all that we need? And as LD 42, Q 111 of the Heidelberg Catechism states in regards to the commandment "You shall not steal," here we also learn, "In addition God forbids all greed…"
Perhaps we are tantalized with the thought of what we would do if we could only have $1,000, or maybe $5,000, or better make it $10,000, or what if we got a million? With the character Tevye, from "Fiddler On The Roof", we inwardly pray:
Lord, who made the lion and the lamb You decreed I should be what I am But would it spoil some vast, eternal plan If I were a wealthy man?
Does this reflect the same sentiment expressed by Paul in Philippians 4:11-13:
"Not that I speak from want; for I have learned to be content in whatever circumstances I am. I know how to get along with humble means, and I also know how to live in prosperity; in any and every circumstance I have learned the secret of being filled and going hungry, both of having abundance and suffering need. I can do all things through Him who strengthens me."
It is one thing to work hard and have God bless your endeavor. It is another to look for an easy break.
2. It encourages poor stewardship
Gambling often encourages the people with the least amount of money to be irresponsible with what they have. Much money is wasted on chances and this money could be put to better use – saved, spent well, or given to a worthy cause. As Question 111 goes on to say, "…God forbids all greed and all abuse or squandering of His gifts."
Numerous references are listed there. By participating in even a small way, we promote an activity which may be weakening the financial status and even the family life of others. Only one or a few win, at everyone else's expense. Is this loving our brother as we love ourselves? As Question 112 further states, "I must promote my neighbor's good wherever I can and may, deal with him as I would like others to deal with me, and work faithfully so that I may be able to give to those in need."
Even if the "chances" benefit a worthy cause, we still have the question from point 1 regarding our attitude. In this case, if we want to help, we should simply donate the money and not take the raffle ticket.
3. It encourages seeing money as one's savior
People begin, with the larger gambling items, to see money as their savior. Their hope is placed upon money, rather than God. This is evident in the long, long lines which form as the state lottery "pot" soars to $24 million or more. People call friends in other states requesting the purchase of these tickets for them, just for that chance – that possibility of being one of the ones to win. Conversations at the office turn to: "What will you do with it if you win?" Smiles and sighs. "Pay off all my debts." "Buy a fabulous house." "Quit working here." "Take a trip to Hawaii." Or perhaps even "Make a large donation to the school/church/hospital." It seems, in those few moments of dreaming, as though our main problems in life, i.e., financial ones, would be solved. We do not believe the various accounts we've read or heard about money causing new problems. But the point here is this: "My God shall supply all your needs, according to His riches in glory" (Phil. 4:19). We must behave as children of God, children who present our needs and desires to Him, who work diligently for them as far as possible, who trust Him to provide, and who accept with thanksgiving, not as a young child asking after Christmas, "Is that ALL I get?"
"But realize this, that in the last days difficult times will come. For men will be lovers of self, lovers of money, boastful, arrogant… ungrateful, unholy, unloving… without self-control… reckless, conceited, lovers of pleasure rather than lovers of God; holding to a form of godliness, although they have denied its power; and avoid such men as these" (II Tim. 3:1-5).
The next time we are faced with the temptation to "get rich(er) quick," to spend "only a dollar" with the mostly false promise that we might gain much more, let us ask ourselves, "Why am I doing this? Does this reflect a godly, thankful attitude? Am I looking for a different savior?"
God's Word answers the whole question the best:
"Now there is great gain in godliness with contentment, for we brought nothing into the world, and we cannot take anything out of the world. But if we have food and clothing, with these we will be content. But those who desire to be rich fall into temptation, into a snare, into many senseless and harmful desires that plunge people into ruin and destruction. For the love of money is a root of all kinds of evils. It is through this craving that some have wandered away from the faith and pierced themselves with many pangs. But as for you, O man of God, flee these things. Pursue righteousness, godliness, faith, love, steadfastness, gentleness. Fight the good fight of the faith. Take hold of the eternal life to which you were called and about which you made the good confession in the presence of many witnesses." (I Tim 6:6-12).
* This article was first published in Reformed Perspective, March 2005