Blog

Calgary Pro-Life Club Stripped of Club Status after Pro-Life Students Charged with "Trespassing"
February 12, 2009 | Daniel Kanis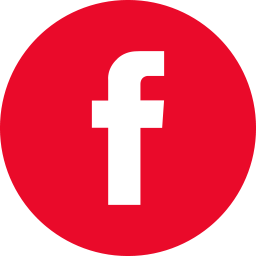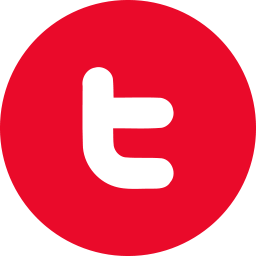 By Kathleen Gilbert
CALGARY, Alberta, February 11, 2009 (LifeSiteNews.com) – After a ten-minute hearing Tuesday, the University of Calgary's Students' Union voted to de-sanction the school's pro-life club, thereby barring the club from using campus facilities or receiving SU funding. The hearing followed the refusal of the pro-life group to hide a Genocide Awareness Project (GAP) pro-life display on the campus in November, when ordered to do so by the University's administration.  The club has erected the display, which shows images of abortion victims alongside other genocide victims, without incident several times in the past. 
The University recently charged a number of its own students for "trespassing" because of their participation in the display. (http://www.lifesitenews.com/ldn/2009/feb/09020201.html)
"The university issued a written warning to the organization some time ago," explained SU president Dalmy Baez to the Calgary Herald prior to the hearing.  "We issued our own warning (at the time that) if they were to violate any university policy, we would not be defending them and would be putting in some sort of sanctions," she said.  "We don't tolerate any club that will violate university policy."
CPL members expressed dismay that the group lost club status, despite having been given no evidence that they violated any policy.
"This action is a disturbing abuse of power," said club vice-president Cameron Wilson. "It is an abuse of power when the body elected to protect us heaps further oppression upon us."
"We have repeatedly asked the University administration and the Students' Union and they did not provide us with a specific policy that we violated," CPL Tresurer Alanna Campbell told LifeSiteNews.com (LSN).
 
Campbell called the hearing "highly unjust."  While one member of the SU committee excused herself because of her membership in a campus feminist group that had vocally opposed GAP, Campbell said that when CPL members asked for Committee Chairwoman Alex Judd to remove herself because she headed the same club for three years, Judd refused, and the SU sustained her decision.
"I would like to ask [the Students' Union]: since when did official communications from the University regarding an arbitrary limitation placed on a specific club become justification for desanctioning our club and not supporting our right to free speech?" said Campbell.
CPL president Leah Hallman told the Herald before the hearing that a de-sanctioning would not mean the end of the pro-life club, though it would "make things much more difficult for us." 
Repeated calls by LSN to SU President Dalmy Baez were unanswered by press time.
To express concern, please contact:
University of Calgary Student's Union
President – Dalmy Baez
251 MacEwan Student Centre,
2500 University Drive N.W.
Calgary, Alberta,
Canada, T2N 1N4
Phone: (403) 220-7048 / (403) 836-8894
Email: [email protected]
Dr. Harvey P. Weingarten, President
Administration Building, Room 100
University of Calgary
2500 University Drive NW
Calgary, AB T2N 1N4
Phone: (403) 220-5460
Fax: (403) 289-6800
Email: [email protected]
See related LifeSiteNews.com articles:
University of Calgary Charges Pro-Life Students with Trespassing
http://www.lifesitenews.com/ldn/2009/feb/09020201.html
University of Calgary Pro-Life Students Victorious – Administration Backs Down from Arrest Threats
http://www.lifesitenews.com/ldn/2008/nov/08112805.html
Calgary University Threatens Students with Arrest for Pro-life Display
http://www.lifesitenews.com/ldn/2008/nov/08112402.html
University of Calgary Pro-Life Students Defy Threats of Arrest over Pro-Life Display
http://www.lifesitenews.com/ldn/2008/nov/08112707.html
University of Calgary Once Again Attempting to Censor Campus Pro-Life Club
http://www.lifesitenews.com/ldn/2008/nov/08111906.html