Blog

Reducing Abortions: The Untold Story of America's Pregnancy Resource Centers
October 2, 2009 | ARPA Canada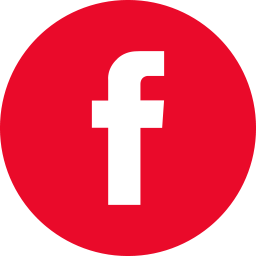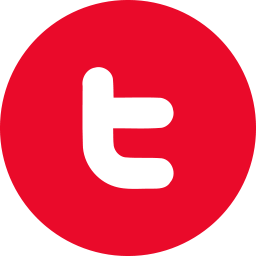 ARPA Note: For information about Canadian pregnancy care centres, click here.
WASHINGTON, D.C., September 30, 2009 (LifeSiteNews.com) – A groundbreaking report detailing the impact of thousands of pregnancy resource centers across America has been released by the Family Research Council. (Click here to download the .PDF report.) 
The report, entitled "A Passion to Serve: A Vision for Life" lays out in detail the manifold contributions of the nation's pregnancy resource centers to their communities, particularly to women, children, and families.  The nature and scope of the pregnancy centers' mission is outlined in statistical summaries, case studies and personal testimonies.  The report includes the accolades of several public leaders of diverse backgrounds celebrating the movement's unique contributions.
According to the report, pregnancy centers now assist an average of 5,500 Americans daily with sexuality-and pregnancy-related concerns.  The report was introduced in the nation's capital Thursday by the Family Research Council as well as presidents from three national pregnancy center networks that represent more than 2,300 cross-affiliates in all 50 states.
"Thousands of pregnancy care centers and tens of thousands of pro-life counselors work day in and day out to meet the needs of both mother and baby," said Rep. Chris Smith of New Jersey in the report.  "Because of the work of these unsung heroes, mothers and babies are rescued from the tragedy of abortion."
Centers often offer health-related services such as STD testing and treatment, ultrasound, and prenatal education and care, as well and community programs including abstinence education, parenting classes, and fatherhood initiatives.  But perhaps the centers' greatest contribution have been the thousands of lives saved by offering women in crisis pregnancies abortion alternatives, as well as information on the physical and psychological risks of abortion.  Many centers also provide a rare source of support for women coping with post-abortion trauma.
"This report shines a light on the positive contributions of pregnancy centers, maternity homes, adoption agencies, and pregnancy help medical clinics," said Heartbeat International President Peggy Hartshorn, Ph.D. "These faith-based community organizations, 40,000 volunteers strong, brighten a woman's future with the support she needs to bring new life into the world. This is one of the greatest volunteer service movements in the history of our country."
"We are pleased that this report spotlights ten Heartbeat International affiliates through stories that demonstrate sacrificial acts of love and service. These frontline lifesavers are strengthening their communities one heart at a time," said Hartshorn.
"Having been involved with this incredible movement for decades, I can tell you just what an historical moment the release of this report is in our history," said Care Net President Melinda Delahoyde. "Pregnancy centers have grown quickly and organically over the past four decades to become one of the most critical and reliable non-profit organizations in communities across America."  Care Net supports 1,170 pregnancy centers across America.
"This report tells the untold story about the vast, beneficial impact of pregnancy centers, which are helping to improve maternal and child health and well being, saving taxpayer dollars, and partnering with hundreds of agencies to provide a web of support for women facing unplanned pregnancies," said Delahoyde. 
Family Research Council president Tony Perkins said the report "lays out the untold story of centers that provide caring and compassionate services to at least 1.9 million people each year at little or no cost to the clients, in large part thanks to private charity and the high proportion of volunteers who work at the centers."
"As the national debate over health care continues to unfold, the work of the nation's more-than-2,300 nonprofit pregnancy resource centers in support of maternal and child health and well-being deserves to be affirmed and supported," said Perkins.  "Pregnancy Resource Centers support a vision of true reproductive health and are model faith-based providers meeting a pressing national need."
(Click here to download the .PDF report.)