Blog

Young Canadian Parents Fighting Hospital to Save Their Baby's Life
January 20, 2010 | Daniel Kanis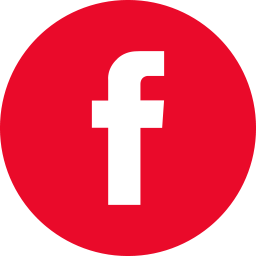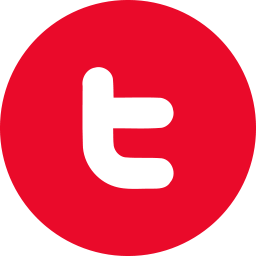 By Patrick B. Craine, EDMONTON, Alberta, January 19, 2010 (LifeSiteNews.com) – The parents of a critically-ill three-month-old boy have found themselves in a legal fight for his life, after being informed by the hospital that staff will be removing his ventilation because they have deemed that he cannot recover from brain damage he suffered during birth.
On October 24th, after a long, 40-hour labour, Isaac and Rebecka May and their son Isaiah James had to be airlifted to Edmonton's Stollery Children's Hospital because Isaiah's umbilical cord had been wrapped around his neck, resulting in severe oxygen deprivation.
While the hospital declared Isaiah "brain dead" shortly thereafter, Isaac and Rebecka have since joyfully watched him defy doctors' prognoses. In a court affidavit, Rebecka explained that doctors had predicted Isaiah would only live a few days, that he would not grow, move, or urinate independently. However, she says he has grown to almost eleven pounds, urinates on his own, dilates his pupils, and opens his eyes on a daily basis.
"Isaiah has moved his hands, arms and feet with increasing frequency and has arched his back," she wrote. "He has brought his knees to his abdomen and has lifted his ankles up off the bed without touch or stimulation."
Considering his progress, the Mays were shocked last Wednesday when they received a letter from the hospital informing them that Isaiah was not improving and that the hospital intended to remove his ventilator by this Wednesday at 2:00 p.m.
"The diagnosis is unchanged," wrote Neonatal Intensive Care Unit clinical director Dr. Ernest Z. Phillipos. "There is no hope of recovery for Isaiah."
"This mechanical ventilation may keep him in his present condition for some time but will not provide any benefit to him whatsoever because his severe brain injuries are irreversible," he said further. "We must put the interests of your son foremost and it is in his best interests to discontinue mechanical ventilation support."
The young parents took the hospital and Alberta Health Services to court today, seeking a 90-day injunction against the order. They are also demanding access to Isaiah's medical records, which have been withheld. Justice Michelle Crighton decided that she would await judgment until January 27th.
The hospital's decision to cut off Isaiah's ventilator is the culmination of the Mays' three-month struggle to obtain appropriate care for their child, explained Dr. Paul Byrne, a neonatologist with nearly five decades of experience and a former president of the Catholic Medical Association. In their desperation, the Mays sought out Dr. Byrne's aid, and he said he has been in regular contact with them about their son.
Shortly after the doctors at Stollery declared Isaiah "brain dead," said Dr. Byrne, "the parents were told that the doctors weren't going to treat the baby anymore."
"They treat the baby on a ventilator, but they don't do any blood tests, they don't do any blood counts, or anything that needs to be done," he said. For example, he said that the normal procedure for anyone needing to be intubated as long as Isaiah is to perform a tracheotomy, due to the risk of damage to the vocal chords. The parents have requested the procedure, "but [the doctors] won't do it," he said.
The hospital did agree to conduct a blood test after the parents pleaded, discovering that Isaiah was anemic. They gave him blood transfusions, which helped. But, said Dr. Byrne, "the mother tells me that no blood tests have been done since November 15th."
"This mother and father were not willing to accept that their baby was dead when [the doctors] said that the baby was brain dead," he observed. "Of course brain death never was true death and never will be true death. It was something that was just made up so they could get [organs] for transplantation."
Dr. Byrne said further that since starting his neonatal intensive care unit in 1963, and working in the field since then, "I've never found a situation where the baby needed to be taken off the ventilator. I've never done that." He described one instance where a baby's brain waves completely flattened out, but he persevered, and the boy eventually achieved straight As in school, ran track, and is now married with three children.
"This is a horrible situation," said Mary Ellen Douglas of Campaign Life Coalition. "The parents have to beg and plead for help for their child, and when such minimal amount of help was given, the baby responded well to it, and yet the hospital has decided this baby is to die, and they're doing absolutely nothing to help the child."
"This is a terrible precedent that they're setting for all babies that are born with difficulties," she said, "and the courts should be aware of this, and stop the hospital from carrying out this action."
Alex Schadenberg, executive director of the Euthanasia Prevention Coalition, has spoken with Rebecka several times, and explains that this situation appears to be an example of "futile care theory."
"Even though the life-sustaining treatment is beneficial for Isaiah and may in fact lead to his survival," he wrote on his blog, according to this theory, "he is not deserving of the treatment because even if he does survive, his life is considered futile."
"The goal for the family is to bring Isaiah home and care for him themselves," he said. "The hospital is overstepping its role by unilaterally deciding when to remove life-sustaining treatment from a child that is improving."
"This baby needs more time," he continued. "The family wants to care for their baby and I believe the hospital should be doing their best to allow that to happen."
LifeSiteNews did not hear back from Alberta Premier Ed Stelmach's office by press time.
Stollery Children's Hospital has issued a statement expressing their sympathy for the Mays, and stating that "It is appropriate to turn now to the courts for direction." They have refused to answer questions.
View photos and videos of Isaiah James on the Facebook page "Prayers for Baby Isaiah James."
Contact Information:
Stollery Children's Hospital
8440 112 Street Northwest
Edmonton, AB T6G 2B7
General Phone Line: (780) 407-8822
Alberta Health Services – Complaints
Mail Slot 57
11111 Jasper Avenue
Edmonton, Alberta T5K 0L4
Toll-free: 1-877-753-2170
Telephone: 780-342-8080
Fax: 1-877-871-4340
Dr. Ernest Z. Phillipos
Phone: 780-407-1305
Fax: 780-407-3030
E-mail: [email protected]
Office of Premier Ed Stelmach
Room 307, Legislature Building
10800 – 97th Avenue
Edmonton, Alberta
T5K 2B6
Phone: (780) 427 2251
Fax: (780) 427 1349
E-mail: [email protected]
Back to Top