Blog

Canadian Parliament Debates Euthanasia and Assisted Suicide
March 19, 2010 | ARPA Canada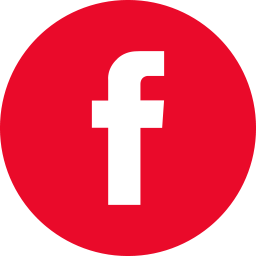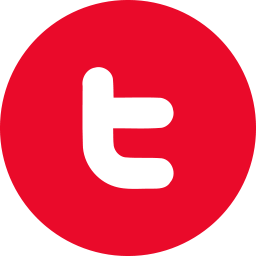 OTTAWA, Ontario, March 17, 2010 (LifeSiteNews.com) – The House of Commons held a debate Tuesday on Bill C-384, a bill proposed by member of parliament Francine Lalonde (La Pointe-de-l'Île, BQ) to legalize euthanasia and assisted suicide. "Who can repeatedly say with confidence that helping someone in unbearable pain, particularly someone in palliative care – that is definitely unbearable pain – is a crime?" Lalonde asked the House. "Many witnesses speak about helping someone die peacefully, so that they do not suffer. Is that really murder? Is that really a crime?"
The bill received an hour of debate in October, but it moved back to first reading again after Parliament was prorogued for January and February.
The legislation was originally scheduled to have already come up for a vote, but Lalonde has traded back the second hour of debate three times, apparently in an effort to buy time to drum up support in a largely unsympathetic parliament. The second hour of debate and vote are currently expected sometime in May. However, Lalonde may attempt to push it back again.
Three MPs spoke in favour of the bill, with Lalonde being supported by Diane Bourgeois (Terrebonne-Blainville, BQ) and Bill Siksay (Burnaby-Douglas, NDP). Five MPs opposed the bill: James Lunney (Nanaimo-Alberni, CPC), Paul Szabo (Mississauga South, Lib.), David Sweet (Ancaster-Dundas-Flamborough-Westdale, CPC), Joe Comartin (Windsor-Tecumseh, NDP), and Mark Warawa (Langley, CPC).
Lalonde argued that the Criminal Code's current prohibition of euthanasia prevents open debate on end-of-life care, and referred specifically to the euthanasia debate that the Quebec government has undertaken. "Not only is it necessary, but it is urgent to remind ourselves of the degree to which the Criminal Code of Canada hinders a genuine debate on vital life questions that so many people are faced with daily," she argued.
She also warned that the Canadian Parliament could end up in a conflict with the Quebec National Assembly should Quebec decide to support euthanasia. In fact, Quebec politicians have stated that their intention in launching the debate is to pressure the federal government.
"Given the [Quebec] commission's title, it seems that they will want to determine the conditions for dying with dignity," Lalonde stated. "What will the Parliament of Canada do? It will say that [Parliament] is in charge of the Criminal Code. On what side of the issue will we be? Personally, I hope we will not be against it."
MP James Lunney argued, however, that "Canadian society is based on respect for the intrinsic value of human life and the inherent dignity of every human being."
David Sweet, on the other hand, called the bill "irresponsible," arguing that it violated the Charter-guaranteed rights to life, liberty, and the security of person. He added that he is "deeply concerned" that the bill would allow patients to seek suicide or euthanasia "without sufficient oversight or regulation."
Paul Szabo explained that the bill "purports to provide the right to die with dignity when in fact what it does is it gives the medical practitioner the right to terminate or assist in the termination of life before natural death."
According to Mark Warawa, "Bill C-384 is too broad in terms of its scope." He criticized the bill for allowing people who suffer from depression to seek the aid of a doctor in committing suicide. "They could also request that the doctor carry out the act itself that would cause their death," he said.
Diane Bourgeois, speaking in support of the bill, accused certain MPs who opposed the bill of making comments that "are tainted by religious ideology." "They cannot tell me that they have read the bill correctly. Their religious ideology showed through their comments," she said.
"My colleague was right when she said that those who usually oppose abortion are predisposed to oppose this bill," she added. "People often bring up the protection of life for all manners of things. Some even go as far as to lie to the House tonight to show that they are against the bill. What some members said about the bill is not true."
But opposition to the bill was not specific to pro-life MPs. It was also opposed by pro-abortion MP Joe Comartin.
Comartin acknowledged that he believes Canada may one day be ready for exempting euthanasia from the Criminal Code. Nevertheless, "I have come very definitely to the conclusion that it would be premature for Canadian society, at this time, to move down this road."
First of all, he said "it is quite clear that as a society, we do not have the medical professionals ready, trained and equipped to deal with pain control."
"The other reason I believe this is premature is we do not have anywhere near the services in palliative care in hospices that we should have," he added. "Until we are in a position to complete the building of the medical infrastructure that we need to support patients, we cannot go down this road."
Comartin related the testimony of Dr. Els Borst, the architect of Holland's euthanasia laws, who admitted last year that the Dutch should have pursued advances in palliative care before considering euthanasia. "She recognized they did not have anywhere near a full system of palliative care in Holland," he said. "She has made it quite clear that if faced with the decision today, she would not have marshalled that legislation through her legislature until that system was built."
Parliament should "put off this type of legislation for quite some time into the future, if ever," he argued.
Mary Ellen Douglas, national organizer for Campaign Life Coalition, applauded Comartin for his stance against euthanasia and likewise called on the government to support palliative care instead. "It's encouraging that he is sincere in looking into this issue and seems to be learning the problems that the legislation has," she said. "It's a positive thing to see that he is promoting palliative care, which certainly is the answer to people who are at that stage of life, to give them help."
Alex Schadenberg, executive director of the Euthanasia Prevention Coalition, insisted that we should "not be confused about what euthanasia is." "Euthanasia is the direct and intentional killing of somebody, … usually done by lethal injection," he said. "And assisted suicide is when someone aids or they abet, they encourage or counsel someone to commit suicide, and aiding someone can be done by writing a prescription for a lethal dose. It is being involved in causing the death of another person."
He insisted that Bill C-384 "is absolutely a threat to people with disabilities, [and] to people who go through depression."
"This is a bill that's designed in such an extreme manner that every member of parliament should be rejecting this bill, no matter how they stand on the question," he said. "This bill has got to be rejected by members of parliament."
See the debate in Hansard.