Blog

Human Trafficking Bill (C-268) Becomes Law!
June 18, 2010 | ARPA Canada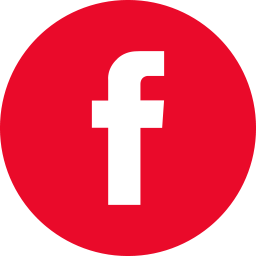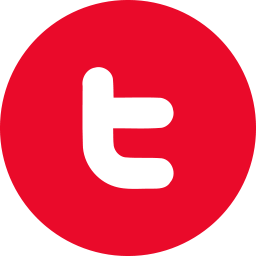 ARPA Canada is thrilled to learn that Bill C-268 has been passed by the Senate prior to the summer break. Now traffickers of minors will receive a minimum 5 year sentence. For over a year we have been urging you to take action in support of this legislation. MP's and Senators have heard from Canadians and have responded. Here is an email message from MP Joy Smith, the sponsor of this bill, followed by a press release from Canada Fights Human Trafficking.
Dear friends,
It is with great joy that I inform you that Bill C-268 has finally passed
the Senate of Canada!
I am so pleased that our country now has a law that assures significant
penalties for those who traffic children. No longer will traffickers walk
out of jail a week after being convicted.
I want to take a moment to thank you for the amazing support you have shown
over the past year and a half. Tens of thousands of Canadians have voiced
their support for Bill C-268 through petitions, emails, letters and phone
calls. Your voice was heard!
My hope is that Bill C-268 is a tipping point for much more action on human
trafficking. There is much to be done and I plan to continue to advocate for
a National Action Plan to combat human trafficking.
We need to ensure that there are effective prevention initiatives in place
and partnerships formed between federal and provincial governments to
provide much needed protection and rehabilitation for victims.
I am sure you will join me in the next steps necessary to rid Canada of
modern day slavery.
Again thank you for your support during this long journey. We are making a
difference!
Sincerely,
Joy Smith, MP
Kildonan – St. Paul
---
June 17, 2010: Ottawa, ON: Today, the Senate of Canada adopted at Third Reading Bill C-268, An Act to amend the Criminal Code (minimum sentence for offences involving trafficking of persons under the age of eighteen years). The legislation will now be sent to the Governor General of Canada for Royal Assent.
Bill C-268 will amend Canada's Criminal Code to introduce a new human trafficking offence specifically addressing child traffickers. The new law will provide a minimum sentence of five years imprisonment for anyone convicted of trafficking a minor in Canada and a minimum of six years imprisonment for cases with aggravating factors.
Introduced on January 29, 2009, by Joy Smith, Member of Parliament for Kildonan – St. Paul, Bill C-268 has attracted broad national support. On September 30, 2009, Bill C-268 was adopted by the House of Commons with the bi-partisan support of Conservative and Liberal MPs and most NDP MPs. On October 1, 2009, Bill C-268 was first introduced into the Senate and was sponsored by Senator Yonah Martin.
"The strong support for Bill C-268 reveals a clear indication that the majority of Parliamentarians understand the necessity of ensuring the traffickers of minors receive sentences that reflect the severity of this grave offence," said MP Joy Smith. "Traffickers need to know that Canada will not accept the exploitation and sale of our children and any attempts to do so will be met with stiff consequences."
Bill C-268 is the first and only Private Members' Bill to be passed by Parliament since the last election in 2008. The passing of Bill C-268 is even more significant since it amends the Criminal Code. Prior to this legislation, only 14 Private Members' Bills containing Criminal Code amendments have been adopted by the Canadian Parliament since Confederation.
Since introducing Bill C-268, Mrs. Smith has presented petitions containing tens of thousands of signatures from Canadians who demanded that the penalties to child traffickers fully reflect the gravity of the crime. Many organizations have also lent their support for this legislation, representing stakeholders such as law enforcement, victim's services, NGO's, and First Nations representatives.
The demand for Bill C-268 arose from a number of human trafficking convictions involving minors where the offender received insignificant sentences. For example, Michael Lennox Mark was convicted on November 10, 2008, for selling a 17- year-old girl for sex. He received a two- year sentence but only spent a week in jail following after his conviction due to the credit of pre-trial custody.
The international community has also recognized this concern and in October 2008, theReport of the Canada-U.S. Consultation in Preparation for the World Congress III Against Sexual Exploitation of Children and Adolescents recommended that Canada enact a mandatory minimum penalty for child trafficking. Last year, the 2009 U.S. State Department Trafficking in Persons Report also noted the difficulties reported by Canadian law enforcement with securing adequate punishments against offenders.
MP Joy Smith has been recognized as a leading expert and speaker on the issue and is working at the national and international level to end human trafficking. Since being elected, MP Joy Smith has advocated for a national action plan to be implemented to combat human trafficking in Canada. In 2007, MP Smith saw her motion M-153, which urged the development of a comprehensive national plan, unanimously passed by the Parliament of Canada.
"Bill C-268 is an important step forward in addressing human trafficking here in Canada," states MP Joy Smith. "However, Canada also needs a comprehensive national action plan to combat human trafficking that addresses the multifaceted aspects of this crime. We need to have a federal strategy in coordination with provincial and territorial governments that focuses on prevention initiatives, greater protection and rehabilitation for the victims, and partnerships with frontline organizations."
For more information on Bill C-268, please visit: http://www.joysmith.ca/main.asp?fxoid=FXMenu,7&cat_ID=27&sub_ID=96.
– 30 –
For further information please contact:
Email: [email protected]