Blog

New Easy Mail Letters: Follow-Up After Roxanne's Law Defeated
January 31, 2011 | ARPA Canada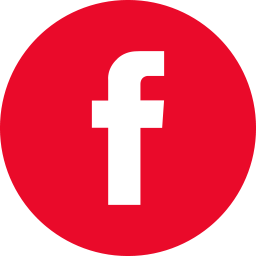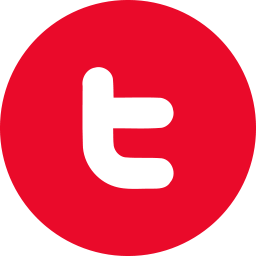 MPs are back in Ottawa and their minds are focused on the possibility of an election. The December vote that defeated Roxanne's law (C-510) may be far from their minds. But that doesn't mean that we should forget about it too. Hundreds of ARPA readers took the time to communicate our thoughts with our MPs prior to the vote, and now we can also respond to them based on how they voted. After all, they are our elected representatives. There is a time to demonstrate both thanks and accountability. This is especially true with this vote, as it seems many MPs who really should have supported it (even pro-life MP's) went along with Stephen Harper in voting it down, hoping the issue of abortion would be forgotten over Christmas.

Take Action Now – It only takes a couple minutes! A chart showing how each province, and how each MP voted on Roxanne's Law is here. After seeing how your MP voted, use this Easy Mail letter to thank your MP if he or she supported C-510, and use this Easy Mail letter if your MP voted against it. The letters are also below. As always, you are encouraged to customize them.
If you remain unconvinced of the effectiveness of writing your MP, please consider the following email that ARPA Canada received from a reader shortly after the vote:
"My husband and I appreciate the constant updates, and after emailing our MP twice about Roxanne's Law, we were invited to a constituents' event. We encouraged our MP to vote for Roxanne's Law. She gave us a couple reasons why she would not support the bill, and told us she would not be voting for it. After the vote, however, we received an email saying that since she'd heard from constituents encouraging her to vote for the bill and had not heard from any constituents encouraging her to vote against it, she changed her mind and voted in favour of Roxanne's Law. Despite the bill being defeated, this is just a small way in which we can make a difference and stand up for what is right in Canada! Without the ARPA emails, we would not have talked to our MP – so thank YOU!"
---
Sample Letter #1: To MP's who Supported C-510
Dear Honourable [Name of MP],
Thank you very much for your vote in support of Bill C-510 (Roxanne's Law) in December. Although I was saddened to see that many of your colleagues didn't join you, it was encouraging that my elected representative took a stand for women who choose to keep their children and should be protected from those who would coerce her to have an abortion. This common-sense measure should have been supported by "pro-life" and "pro-choice" MP's alike.
I commend your courage and leadership on this issue and encourage you to do what you can to protect all human life. It may be difficult in a climate where your party and the media show so little willingness to discuss this. But rest assured that you will have my support, along with millions more Canadians whose views are not being recognized by our laws on this matter.
May you be blessed with wisdom, strength, and encouragement through this new year.
—
Sincerely,
Sample Letter #2: To MP's who Voted Against C-510
Dear Honourable [Name of MP],
Welcome back to Parliament. Thank you for your continued service as our representative.
I am very disappointed that you voted against Bill C-510 (Roxanne's Law) in December. A woman in Canada should be able to know that the law stands behind her choice to love and nurture her unborn child. A law against coercing a pregnant woman to have an abortion is common sense, regardless of where you stand on the abortion issue.
Yes, I am aware of the argument that there are already laws against coercion in general. But you are well aware that there are many examples in our Criminal Code in which there are both broad and specific prohibitions. For example, although assault is a crime, Parliament has rightly decided that some specific types of assault (like aggravated assault) are worthy of special mention and condemnation. Similarly, we have a law against driving recklessly but that doesn't mean we don't also make it against the law to drive under the influence.
Although this bill has now been defeated, I urge you to please spend some time reflecting on what your responsibility is in regard to protecting women and their unborn children. It is to our shame that Canada remains the one country in the entire Western world that refuses to talk about this.
I look forward to hearing how you justify voting against C-510.
Although we may disagree on this, I do pray that you will be equipped with wisdom, strength, and courage to rule this nation well.
—
Sincerely,