Blog

July 8, 2021 | Ed Hoogerdyk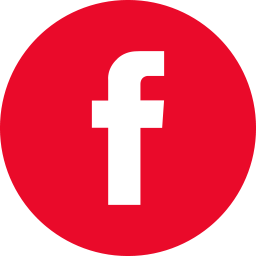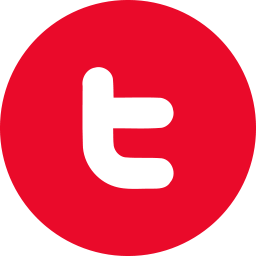 I love Manitoba. Of course, I'm biased. I lived there for four years. My wife grew up there. Many in her family still live there. If you haven't been, you owe it to yourself to visit. There's more to Manitoba than skeeters, winter, and the Jets. And if you check out the Reformed Churches in the area, you'll love the people. Friendly Manitobans. Hard-working folks with a heart for service and community.
But their strong sense of community was rocked recently because of a tragic accident affecting so many families and young people. One young man passed away. Another youth in the hospital was paralyzed from the waist down. Two others suffered minor injuries. A Reformed community in mourning. The very community they so want to be has been impacted due to COVID-19 restrictions. The young man who is paralyzed and traumatized is in ICU alone in a strange city, having just moved. His sister who moved there a few weeks before is not allowed to be at his side. His parents had to fight to see him when they arrived from BC. While many Reformed Christians celebrate the return of corporate worship with no restrictions, our brothers and sisters in Manitoba long for such a time. Longing to be the church. Longing to be community. Longing to support those who grieve. We need to remember them in our prayers.
And it reminds us that when we ask our civil government to respect our freedom, it is not the freedom to do what we want, but the freedom to do what we ought. And in times of sorrow and loss, it's the freedom to be the community we are commanded to be and the community we need.
A mother in Manitoba, all too familiar with grief, reached out to me with her story. It's powerful. In her words, the recent events have "ripped her heart to shreds." I want to share this story with you. It cuts to the core of the impact COVID-19 restrictions have had on so many, the impact you don't hear enough about in the news. So, here's her story. Unedited with exception to names. You may want to grab some Kleenex.
Our daughter and fiancé were killed in a car crash in Ontario on a Friday. Church members poured through our door to grieve with us. On Saturday we made travel arrangements. On Sunday after morning service our congregation lined up to give their condolences. One lady pressed Kleenex into my hand. And in the evening, many again came to our house. The hugs, tears, and spoken words were what carried us in those first hours and days. God's care for us.
On Monday, we flew to Ontario, greeted at the airport by family and friends. More of God's care for us. The three opportunities of visitation had people travel from Manitoba, BC, and all over Ontario. Family, friends, old acquaintances, people we didn't know all streamed into the building to surround us with God's comfort and encouragement. Likewise at the funeral. The church was overflowing into the annex as each supported us and was comforted through God's Word themselves. This is now banned. All God's good gifts for our care – banned. I can not fathom how we as Christians obey the government over God.
We have had a similar traumatic experience when our 15-year-old daughter needed emergency surgery for extreme hydrocephalus caused by a brain tumour. After saying goodbye to her as she went into surgery, we went to the cafeteria for supper. There, providentially, members of our congregation visiting their mother were getting coffee at that exact time. Our first hugs and comfort. "Oh girl, oh girl," one said as she rocked and hugged me. God's care for us.
We parted ways as my husband and I went to wait in a room where the doctor would meet us after the surgery. I stopped at the washroom for a moment. When I came out another couple from our church was waiting with my husband. They came with us to the room. Comforted us as we waited those agonizing hours. And prayed with us after the doctor brought news. God's care for us.
After a brief moment with our daughter in recovery, we went up to ICU to wait for her. There, my parents were waiting to comfort us further. God's care.
Our other daughters came to visit the next day in the ICU. God's care.
When she was moved to a ward our whole family gathered in her room. Her siblings piled on the bed and watched a movie. God's ordained care for us.
Sisters came to visit at any time, to stay overnight to encourage and support. God's care.
Church members who had similar experiences "just had to come" to visit. God's encouragement.
Some who visited other patients stopped by our room, to offer love and support. God's care.
The pastor and elder came. God's care. I can not fathom how Christians can be denied the very thing God ordained for our care till He returns.
Some years later, our daughter's brain tumour grew and over the years she has needed several surgeries. Each time we as her parents and her boyfriend (later husband) could be with her. Loving, caring, praying, both for her and for us. A family member joined us in the cafeteria for breakfast as she had surgery. Another joined us as we waited for news. During an especially difficult 18-hour surgery the pastor came and sat with us at the hospital coffee shop. Our elder came by. Family came, supplied us with food, ministered to us, helped fill the agonizing – yes agonizing – hours. God's care.
Now banned.
The day she died we as family surrounded her hospital bed. We gathered with family and friends at her house. Again many, many came to the visitation, some seeking comfort themselves. Her funeral far exceed capacity. Volunteer firefighters lined the church hallway as we left the building to bury her body. God's care.
God's care now denied. God's care now banned. God's care denied when we need it most.
I'll just leave that there. On behalf of ARPA Canada, I offer our deepest sympathies to those who have been impacted by this tragedy. Please pray for these families. Please pray for our friendly Manitobans who so desperately want to be the community they believe they've been called to be.