Blog

Diefenbaker is rolling in his grave after the Conservative flip-flop on conversion therapy: An Interview
December 8, 2021 | Andre Schutten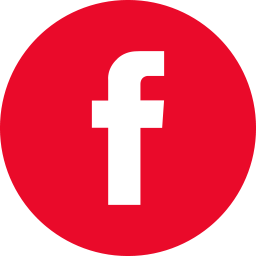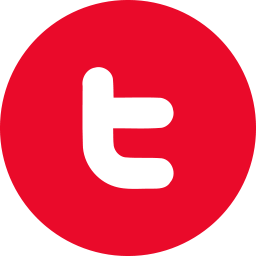 This blog post was originally published in Convivium Magazine. It is reproduced here with permission.
On December 1st, I watched in stunned disbelief as the Conservative Party of Canada proposed, and then unanimously supported, a motion to expedite the Liberal's Bill C-4, an act to amend the criminal code in order to ban conversion therapy. In less than 30 seconds, a bill that will profoundly impact religious communities and members of the LGBTQ community, and threatens to undermine fundamental freedoms in disturbing ways, skipped over the entire Parliamentary procedure of the House of Commons: second reading and debate, Justice committee study with experts and stakeholders, report stage, final debate and the third reading vote.
Six days later, the Senate – that supposed chamber of sober second thought – repeated the gimmick, with Conservative Senator Housakos, the acting leader of the opposition in the Senate – putting forward a motion for the unanimous consent of the Senate to pass the bill without any study or deliberation. To my knowledge, never has a piece of criminal legislation sailed through both houses of Parliament without any study whatsoever.
In reflecting on the past week, one of my thoughts is how far the leadership of this conservative party has fallen from more principled days in opposition, like those of the Right Honourable John Diefenbaker. I could only imagine him angrily chastising the party he led from December 1956 to September 1967 for what they had done (or more accurately, what they had failed to do) in the House of Commons in the late afternoon of December 1st, 2021. So, I decided to posthumously interview the Leader of Her Majesty's Loyal Opposition (1956-57, 1963-67) and former Prime Minister (1957-1963) to get his thoughts.
*Interviewer's note: In what follows, all quotations noted with quotation marks are historically recorded statements made by Diefenbaker. Anything without quotation marks may or may not be editorialized additions.
André Schutten: Mr. Diefenbaker, thank you so much for agreeing to this rather unconventional sort of interview. It's not my regular habit to interview or consult the dead.
The Right Honourable John Diefenbaker: You ought to be careful young man. King Saul didn't fare so well after consulting the ghost of Samuel. But I really don't mind being disturbed this time. I was rolling in my grave anyway.
AS: I can only imagine. For the benefit of our readers, let me set the context. On Monday, Justice Minister David Lametti tabled Bill C-4 in the House of Commons. This bill proposes to criminalize a practice known as conversion therapy and expands on two previous bills from the prior Parliament (Bill C-8 and Bill C-6). Many critics of the bill, including feminist groups, doctors, religious leaders, and freedom advocates, have winsomely engaged in the debate over this issue for the past two years. The big issue with the bill is not whether to ban conversion therapy. All agree on that point. The issue turns on the definition: the definition of conversion therapy in the bill is very broad and goes well beyond capturing the coercive and tortuous practices that have been long discredited. Fix the definition, say the critics (and I am one of them), and you fix the bill.
JD: Yes, I follow. But I overheard some of the Conservative Members of Parliament saying – a pathetic excuse, honestly – that they were only returning the same bill to the place in the Parliamentary proceedings that it was at when the election was called?
AS: It is a little unnerving that the ghost of John Diefenbaker is listening in on Conservative caucus deliberations.
JD: It would be good for them to know. Most of them would do well to consider the afterlife…
AS: Indeed. But yes, the excuse that they were just returning the bill to where it was before the election is misleading for two reasons: first, this is a new Parliament, so any government that wants to retable a bill always starts over. But more importantly, this isn't the same bill. The Liberal government fundamentally changed this bill, increasing the breadth of the ban, even banning spiritual counselling for consenting adults and banning "wait-and-see" approaches to gender dysphoria in young kids. This bill tramples freedom: freedom of expression, freedom of religion and conscience, freedom to pursue the medical or spiritual care one as one sees fit.
JD: "Freedom includes the right to say what others may object to and resent… The essence of citizenship is to be tolerant of strong and provocative words." You know, probably my most oft-quoted statement (and it's a good one, if I may say so), is that, "I am a Canadian, free to speak without fear, free to worship in my own way, free to stand for what I think right, free to oppose what I believe wrong, or free to choose those who shall govern my country. This heritage of freedom I pledge to uphold for myself and all mankind."
AS: That's a bold and visionary statement Mr. Diefenbaker. And I agree. Sadly, your party didn't uphold that pledge this week. The topic was just too sensitive for some of them. Some of them tell me they were "taking too much heat."
JD: "You can't stand up for Canada with a banana for a backbone."
AS: [*chuckles]
JD: "We must vigilantly stand on guard within our own borders for human rights and fundamental freedoms which are our proud heritage……we cannot take for granted the continuance and maintenance of those rights and freedoms."
AS: I agree. I'm not sure the Opposition members understand just what they've done. I am most concerned about the kids and other Canadians struggling with deep, existential questions about who they are, how they should live, and how to square their deep feelings and questions of identity with their spiritual commitments. This bill bans access to one set of answers. But the Conservatives also sold out on that heritage of freedom. Look, I'm a constitutional lawyer and I'm telling you, this bill tromps all over freedom of religion for pastoral counsellors, freedom of conscience for medical professionals, freedom of expression for preachers and teachers, freedom of association for communities of faith, and – perhaps ironically – the equality rights of members of the LGBTQ+ community.
JD: The what community?
AS: The LGBTQ+ community. That acronym developed a little after your time, I guess. Anyway, for those who are gay or lesbian, or who are attracted to the same sex but want and choose to live according to their spiritual or religious convictions, they are prevented by the government (with the applause of the opposition) from accessing the kind of help and services that you or I would be able to access.
JD: Yeah, that is ridiculous.
AS: What surprised or shocked me most was that the Opposition motion in support of the government bill was unanimous. Not one MP or Senator stood against it even though some 60 of those MPs had voted against a more mild version of the bill just six months earlier. Judging by the reaction on the floor, there were a small number of that caucus who were coerced to keep their mouth shut or lose their job, despite that same morning their leader having pledged a "free vote" on this issue. A few good men and women must have been threatened by their fellow Conservatives to keep quiet.
JD: "What is the difference between a cactus and a conservative caucus? On a cactus, the pricks
are on the outside."
AS: [*laughter]
JD: "One moment [Parliament] is a cathedral, at another time there is no words to describe it when it ceases, for short periods of time, to have any regard for the proprieties that constitute not only Parliament, but its tradition. I've seen it in all its greatness. I have inwardly wept over it when it is degraded."
AS: I was inwardly weeping this week. I'm guessing a few good MPs were as well. I see this, first and foremost, as a failure of leadership. But let's talk about the role of the Opposition in Parliament some more.
JD: "The Opposition that fulfills its functions makes as important a contribution to the preservation of the Parliamentary system as does the government of the day."
AS: Well, what is that function then? Can you expand on that?
JD: "If Parliament is to be preserved as a living institution, His Majesty's Loyal Opposition…"
AS: Actually, it's Her Majesty's Loyal Opposition now…
JD: Okay. Well, I was quoting from the speech I gave in October of 1949 to the Empire Club of Canada. And at that time the Head of State was King George VI. And so I said, "If Parliament is to be preserved as a living institution, His Majesty's Loyal Opposition must fearlessly perform its functions. When it properly discharges them the preservation of our freedom is assured. The reading of history proves that freedom always dies when criticism ends. It upholds and maintains the rights of minorities against majorities. It must be vigilant against oppression and unjust invasions by the Cabinet of the rights of the people. … It finds fault; it suggests amendments; it asks questions and elicits information; it arouses, educates and molds public opinion by voice and vote. It must scrutinize every action by the government and in doing so prevents the short-cuts through democratic procedure that governments like to make."
AS: I love that line: "Freedom always dies when criticism ends". Brilliant. And I completely agree with how you ended that: the Opposition "prevents the short-cuts through democratic procedure that governments like to make." Well said. Sadly, the Opposition this week did the exact opposite. They gave the government a short-cut!
JD: "Parliament is a place where in full discussion freedom is preserved, where one side advances arguments and the other examines them and where decisions are arrived at after passing through the crucible of public discussion. The Opposition that discharges its responsibilities becomes the responsible outlet of intelligent criticism. Indeed, most, if not all, authorities on constitutional government agree that Britain's freedom from civil war since the development of the party system is due in the main to the fact that the Opposition has provided an outlet and a safety-valve for opposition."
AS: You used the phrase "intelligent criticism." I like that. And I saw that in the last Parliament with Bill C-6 (the previous iteration of this bill). I saw 62 MPs speak winsomely, thoughtfully, carefully, on a sensitive issue, giving intelligent criticism. Parliament can criminalize tortuous, coercive conversion therapy without going too far, without violating fundamental freedoms. But then this week, due to fatigue, laziness, cowardice, I'm not sure what, but they caved.
JD: "[T]he experience of history has been that only a strong and fearless Opposition can assure preservation of our fundamental freedoms and of the rights of the individual against executive and bureaucratic invasions of those rights. Quintin Hogg, an outstanding member of the British Parliament has given the answer in these words: 'Countries cannot be fully free until they have an organized Opposition. It is not a long step from the absence of an organized Opposition to a complete dictatorship.'"
AS: So true. So, would you say that the Opposition must oppose in each and every instance?
JD: "The Opposition cannot oppose without reason. Its alternative policies must be responsible and practicable for it has a responsibility to the King to provide the alternative government to the one in power. Without an Opposition, decision by discussion would end and be supplanted by virtual dictatorship for governments tend to prefer rule by order-in-council to Parliament and bureaucrats prefer to be uncontrolled by Parliament or the courts."
AS: This is definitely a big issue that I've been tracking especially in the last two years. The executive and bureaucratic branch is almost wholly untethered by the legislative branch. We sometimes say we have "responsible government" but I feel like it's in name only.
JD: "The responsibility of the Opposition has been greatly increased, for in the last few years the Cabinets in the various Parliaments of the British Commonwealth have recovered most of the powers lost two hundred years ago. It must not be forgotten that Parliament gave up many of its rights during the days of war and allowed fundamental freedoms to be abrogated. These rights were given up as security for victory. These freedoms must be restored and only with a strong Opposition is restoration certain."
AS: History is repeating itself! Parliament (and the provincial legislatures) have allowed fundamental freedoms to be abrogated in many ways in the face of a pandemic, and these freedoms were given up as security for safety. But here too, the criticism from the opposition in any province or in Parliament seems only that the government has not abrogated freedoms enough.
JD: "It is human nature for governments to find the Opposition distasteful and the longer governments are in power the more they become convinced that they govern by Divine Right and that their decisions are infallible. Only a strong Opposition can prevent a Cabinet with a commanding majority from ruling without regard to the rights of minorities."
AS: Tell me about it. We have drifted a long way in the last few decades Mr. Diefenbaker.
JD: "The absence of a strong Opposition means a one party state. A one party state means an all-powerful Cabinet. It is as true in the twentieth century as it was in the nineteenth when Lord Acton wrote, 'All power corrupts; absolute power corrupts absolutely.'"
AS: Actually, he said, "Power tends to corrupt, and absolute power corrupts absolutely."
JD: Watch your sass there, son.
AS: Sorry sir. Please go on.
JD: "There have been tremendous changes in government in the last fifty years but it is nonetheless true now as it was at the beginning of this century that only with an organized and effective Opposition can democracy be preserved. Canada's freedom and destiny is in the custody of the Opposition no less than it is of the Government. Government has become so complex and its ramifications so extensive that no matter how industrious a member of Parliament may be, it is impossible to master all the problems that come before Parliament and more so in that there are not available to the Opposition the trained civil servants who are at the disposal of the government at all times."
AS: This is a really good point. I remember meeting once with the official opposition's justice critic. He told me he had two policy staffers. That's it. His counterpart on the government side has 3,000 lawyers at his disposal within the Justice Department. The justice critic was outgunned and appreciated any extra advice I could offer for that reason alone.
JD: "In my opinion the Opposition will not be able to discharge its duty unless it has available to it trained and outstanding research experts whose salaries will be paid by the state."
AS: I guess, in the meantime, this is where groups like my employer ARPA Canada come in?
JD: Yep. That's exactly right. The more you can help and the more your community can support you, the more impact for good you will have.
AS: Thank you. I'll make sure our constituents hear that too. They have been incredibly supportive in the past decade, I must say.
JD: "While Parliament has its short-comings it remains the bulwark of our freedom. … Parliament must continue to be the custodian of freedom. To that end it must constantly change its procedure to meet the changing needs of a modern world but must be changeless in its concept and tradition. Parliament will only remain the guardian of freedom and our free institutions so long as His Majesty's Loyal Opposition is fully responsible and effective in the discharge of its functions."
AS: That's a great note to end this interview on, Mr. Diefenbaker.
JD: You should really get your readers to read my whole speech on the role of the opposition. It was quite a good speech, if I do say so myself.
AS: It is an excellent speech and should be mandatory reading in every grade 10 civics class and a prerequisite for anyone to serve as a Member of Parliament. I'll post a link to the speech Mr. Diefenbaker.
JD: Post a what?
AS: Never mind. Thank you so much for sharing your wisdom and your vision for the role of the opposition. And thank you for being a principled leader in your time, one to whom others who follow in your footsteps ought to aspire. May you rest in peace.
*In the interview above, I use quotation marks to indicate direct quotes from Mr. Diefenbaker's past speeches or writings. Where there are no quotation marks, the interviewer has used his imagination to communicate what the ghost of "Dief, the Chief" might have said in an interview.