Article

Job Posting: Executive Director – Are You Being Called to Lead ARPA Canada into the Future?
December 8, 2021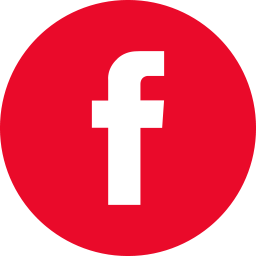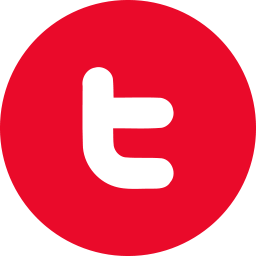 The Association for Reformed Political Action (ARPA) Canada is a non-profit organization devoted to educating, equipping, and encouraging political action among Reformed Christians and bringing a biblical perspective to our civil governments.
In light of the desire of our current Executive Director (ED) to step down from his role in the coming months, we are looking for a new ED to keep the mission of ARPA Canada going strong into the future.ARPA Canada exists because we care. We care about our nation, our communities, our families, and our freedoms. Most of all, we care about what God says is good and right. ARPA Canada seeks to promote God's name in Canada's public square, by applying biblical truth to current issues. The ED is responsible for the leadership and management of the organization in line with the strategic direction set by our Board of Directors.
By God's grace, ARPA Canada is a healthy and solid organization made up of wonderful people who love the LORD and each other. It has been blessed with a devoted team of talented board members and staff, a good reputation among government officials, engaged and active grassroots supporters, and solid finances, thanks to a committed and generous donor base.
Although we are looking for someone with the skillset to be able to lead this team and mission with competence and excellence, we are looking first and foremost for someone who has a firm hope and confidence in our faithful God, and who entrusts ARPA's work into His hands. The job description and requirements below are extensive, but we understand that the successful applicant will likely need to grow into many of these areas.
Job Description:
Executive Director
Location:
Canada; proximity to an ARPA office in BC, AB, or ON is an asset.
Assets: Education & Experience
Advanced education is a strong asset but not a requirement. What matters most to us are faith, character, humility, wisdom, worldview, and experience.

Undergraduate degree, preferably in business administration, the humanities or social sciences is an asset. A graduate level degree related to business, political science, law, or related field is also an asset (MBA, MA, LLM, etc.);

Experience with applying a Reformed and biblical perspective to issues of the Canadian public square;
Experience in managing a non-profit or for-profit organization including:

General staff management;

Strategic planning and organizational development;

Human Resource management;

Donor management and relations.

Expertise in research and writing;
Public speaking experience;
Knowledge of, and experience working with, the federal and provincial political processes and institutions and the Canadian justice system.
Read "Our God Moves Mountains: The Story Behind the Association for Reformed Political Action (ARPA) Canada." 🙂
Job Description/Expectations:
Exemplify a Christ-like attitude: Have a track record that demonstrates love for others, humility and a heart of service.
Ensure that the organization's activities (hiring, staff conduct, publications, etc.) are in keeping with the organization's mission and the strategic plan and vision articulated by the board of directors. Responsibilities include:

Ensure that all new staff hires are fully aware of and in keeping with the organization's mission and values and have a confessionally Reformed worldview;

Address, in a professional and transparent manner, concerns articulated or foreseen about the organization's or staff's activities;

Monitor and enforce the board-approved policies (employee conduct, expenses, core principles, staff evaluations);

Direct the organization to achieve maximum effectiveness of ARPA's mission:

As the leader of the organization, the ED is responsible for proactively seizing opportunities to further the mission. This requires ongoing awareness of current developments in the public square as well as constant listening to ARPA's stakeholders – board, staff, grassroots, pastors, teachers, etc. At the same time, the ED is to be in tune with potential challenges, and to address these wisely, to minimize negative impacts on the organization, be they external or internal;

Keep stakeholders up-to-date on the organization's progress through quality reports including:

Maintain regular communication with board, staff, donors, and constituents via written updates, reports, phone calls, meetings, email, etc;

Human Resource Management:

Oversee ARPA's staff, chair weekly staff meetings, undertake annual employee reviews;

Make recommendations to the board for the hiring of new staff or contractors to fill positions as needed and oversee the hiring process;

Ongoing employee/contractor oversight and direction;

Serve as a de facto member of the board of directors, taking part in board activities and meetings without voting privileges. Responsibilities include:

Work with the board in the development of the vision and strategic plan of ARPA;

Provide oral and written updates and reports to the board relating to the items being discussed (background information, research, etc.);

Finances, Donor Relations, and Fundraising

Prepare annual draft budgets for board consideration;

Ensure that the budgeted goal for incoming donations is met;

When necessary, raise funds to ensure the organization has sufficient income;

Ensure finances are audited annually, with a report sent to the board;

Assist with the execution of ARPA's mission. This may include:

Writing articles for ARPA publications;

Meeting with government officials to advance ARPA's mission;

Swearing affidavits for court cases;

Reviewing policy reports;

Assisting with ARPA speaking tours when possible and when requested;

Media and Public Engagement:

When necessary, act as an official spokesperson of the organization;

When time permits, write relevant articles for Christian and mainstream publications;
Employment Details:
Salary/wages are negotiable depending on experience;
Health benefits and RRSP provided;
Position start time is negotiable;
The existing ED is willing to assist the new ED to promote a positive transition.
Requirements for Applicant:
Heartfelt agreement with the mission and core principles of ARPA Canada;
Active membership in a confessional Reformed church (a Reformed church which faithfully upholds Scripture and the Three Forms of Unity or the Westminster Standards);
Ability to give a personal statement of faith that reflects a personal conviction of the saving work of Jesus Christ;
Proven interest in, and commitment to, ARPA's mission;
Willing to abide by all ARPA Canada staff policies;
Long-term development of a Reformed Christian worldview, also as it relates to political/social issues;
Six month and one year trial periods and expectation of a long-term commitment (please let us know how long-term you would aspire for this to be);
Must be willing to travel a minimum of 25 nights a year;
Proficiency with MS Office and a variety of web applications;
Self-motivated and disciplined work ethic;
Ability to work well with a team that is scattered across Canada, through virtual means.
Application Deadline:
We invite applications until January 17, 2022 at 12:00 pm EST.
Application Procedure:
If you are interested in the job description and meet the requirements listed above, please submit:
your resume;
an accompanying cover letter that speaks to the job description and why you would be a good fit for this role with ARPA Canada, as well as your salary expectations;
a letter that shares your vision for the future of ARPA Canada (max 400 words);
a personal statement of faith (max 300 words);
the names and contact information of at least two work references;
the names and contact information of two character references (including a pastor or elder);
Complete application packages must be submitted to the Board of Director's ED Search Committee: [email protected]. Questions can be directed to ARPA's current Executive Director, Mark Penninga ([email protected] or 778-210-0376) or the board at [email protected].
Please Note: ARPA Canada is very grateful for any interest shown in this position. However, due to time constraints and other responsibilities, we reserve the right to not interview all applicants. The deadline for applications may also be changed as we deem necessary. Multiple interviews may be required. ARPA Canada reserves the right to not fill this position.