Article

ARPA is Hiring Again: Administrative Assistant to the Alberta Manager
February 10, 2022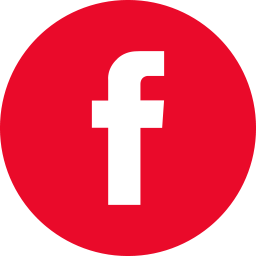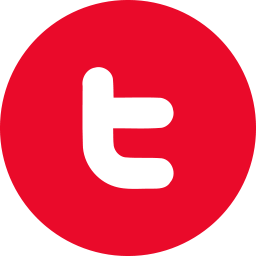 The Association for Reformed Political Action (ARPA) Canada is a non-profit organization devoted to educating, equipping, and encouraging Reformed Christians to political action in Canada and shining the light of God's Word to our civil governments. ARPA Canada requires an administrative assistant to the Alberta Manager.
Job Description: Administrative Assistant to the Alberta Manager
Location:
A preference will be given to candidates who live in Calgary, Alberta and have a home office.
Reports to:
Alberta Manager
Requirements for applicants:
Heartfelt agreement with the mission, vision, tone, and core principles of ARPA Canada;
Will abide by ARPA Canada staff policies including those pertaining to expenses and staff conduct;
Active membership in a confessional Reformed church (a confessional Reformed church is one that faithfully upholds Scripture as summarized in the Three Forms of Unity or the Westminster Standards);
Self-motivated and disciplined work ethic;
Strong computer and internet research skills, including MS Office;
Flexible with quickly changing priorities and duties and able to respond quickly to time-sensitive issues;
Excellent interpersonal skills and the ability to work well with all levels of internal management and staff, as well as grassroots supporters;
Strong organizational and multi-tasking skills;
Sensitivity to confidential matters;
Flexible schedule, including putting in extra hours during busy seasons (balanced with less hours during slower seasons);
Friendly and servant-hearted demeanor;
Ability to work well with a diverse team in multiple locations;
Six-month trial period and a minimum 2 year expected commitment.
Assets:
Experience (either professional or volunteer) with administration or event planning;
Demonstrated writing, editing, and research abilities;
Post-secondary education;
Interest in political/legal matters;
Previous experience in fielding telephone calls, filing and data entry;
Competent in mail merges and data manipulation in MS Office and Excel;
Familiar and comfortable navigating CRM systems.
Responsibilities:
A successful applicant will report to the Alberta Manager and have responsibilities which include:
Office administration: Provide administrative assistance to the Manager including the following:

Printing, binding, and mailing documents;

Compiling reports, including monthly expense reports, lobbying reports and bi-monthly board reports including helping update annual goal-tracking reports;

Booking meetings with government officials and other organizations, briefing ARPA lobbyists as required, and performing follow-up duties as requested;

Manage an ARPA home office (maintain supplies, tidy office, manage shipping, etc.);

Maintain electronic filing system alongside the other members of ARPA's administrative team. This includes data entry and management of ARPA's CRM.

Communications and contact management:

Assist in maintaining and expanding contact lists;

Assist in the preparation and delivery of timely E-newsletters as needed;

Post articles on website and social media;

Assist in managing the Manager's general email and phone professionally and courteously.

Event Planning:

Assist with the coordination and planning of the logistical details of provincial events including:

Provincial God and Government Conferences;

Other special events as they arise.

Ensure the events are successful by:

Working with team and graphic designer to develop promotional material;

Working with local volunteers to find venues and for promotion and advertising and any other on-the-ground logistics;

Traveling to events when possible;

Coordinating and booking travel arrangements.

Administrative assistance

Book meetings (e.g. ARPA chapters, school clubs, school presentations, church presentations) and assist in calendar management for the Manager;

Assist with general email correspondence for the Manager;

Other duties as required by the Manager.
Employment details:
10 to 15 hours per week (some flexibility required). Potential for this to increase depending on the qualifications and desire of the successful candidate;
Wage: hourly wage is negotiable, depending on qualifications and experience;
Potential for professional development and long-term career.
Application Deadline:
Applications are requested prior to February 28, 2022. ARPA Canada reserves the right to extend the deadline until a suitable candidate is found.
Application Procedure:
If you are interested in the job description and meet the requirements listed above, please submit:
your resume;
an accompanying cover letter;
a personal statement of faith;
the names and contact information of at least two work references;
the name and contact information of one character reference (preferably a pastor or elder);
Complete application packages must be submitted to Mike Schouten at [email protected].
Please Note: ARPA Canada is very grateful for any interest shown in this position. However, due to time constraints and other responsibilities, we reserve the right to not interview all applicants. The deadline for applications may also be changed as we deem necessary. Multiple interviews may be required. ARPA Canada reserves the right to not fill this position.