Article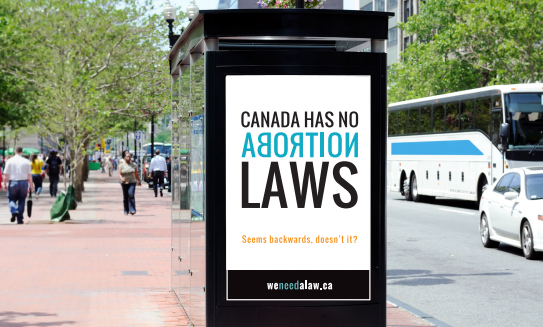 ARPA's pro-life arm, We Need a Law, is getting set to launch a cross-country billboard campaign on the issue of abortion legislation. Director Mike Schouten says this is part of a larger strategy that's been underway for the past year to introduce an "International Standards" abortion law. He says there's a real need to promote awareness around this issue. "The number one response we get (to this proposed new law), whether it's from every day Canadians, legislators, or (their staff members), is 'Really? Canada has no laws whatsoever?' And polls show that 80% of Canadians think we have (abortion) legislation in place."
Schouten says as the campaign for the new law ramps up, "we want to ensure that Canadians have it in their minds that Canada has no abortion laws."
To that end, the organizatoin is launching a national bill board and bus shelter ad campaign. It will feature a very simple design – black lettering on a white background – with the words "Canada has no abortion laws", and then a reference to the We Need a Law website.
Schouten says they're working with the Pattison group to get a national, discounted rate for the billboards, but the idea is to have local ARPA chapters buy into the campaign with donations for specific specific billboards in their area. "They could come on board with financial support, and then promote that to members (of their local chapters.)" The national advertising buy amounts to about a 20% discount from what individual billboards would cost if each local chapter were to do their own media buy.
You can listen to the full Lighthouse News broadcast here.