Article

Calgary Police Arrest Pro-Life Sign Holder
February 7, 2012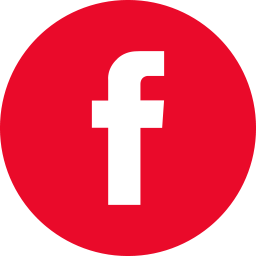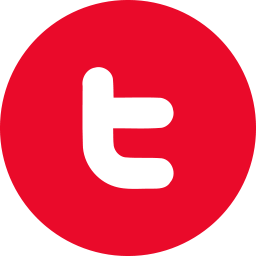 Update: The Calgary police have apologized and promised to not allow this to happen again. Click here for details.
February 7, 2012. Calgary, AB. Newly released video shows Calgary police arresting a local anti-abortion advocate who was simply protesting on a public sidewalk, something he had done many times before without incident.

Francisco Gomez of the Canadian Centre for Bio-Ethical Reform (CCBR: http://www.unmaskingchoice.ca) was leading a group of young adults in a protest near Chinook Mall this past Saturday, February 4, when police approached them and threatened Gomez with arrest if they didn't stop the protest. Gomez explained that they were on these same streets many times before and that they had a constitutional right to be there so he refused to move. The officer then took him away and detained him in a squad car, giving him a ticket for over $400. The police also confiscated the group's dozen signs which depict first-trimester abortions and first-trimester 3D ultrasound imagery.
"We've been on the streets of Calgary for over two years now and have dealt with all kinds of police, many of whom understand our constitutional rights," says Gomez. "Unfortunately, some of them need to be educated that free speech rights cover unpopular speech. If I am only allowed to share truths that make everyone happy, there would be no need for free speech."
CCBR's executive director Stephanie Gray says her group has developed this project as a way to educate people about abortion. She points out how so many people tell their group how little they think about the issue until they see abortion imagery.
"Canadians need to see these images in order to understand what abortion is. But here's why the police's actions are so incomprehensible: If abortion is so offensive to see that you arrest people who are holding images of it, then why isn't it offensive enough to arrest people for actually committing abortions?" She continued, "If holding images of babies killed by abortion is illegal, then why isn't killing those babies illegal?
Ironically, Gomez adds that the police actually seized all of CCBR's ultrasound imagery as well the graphic ones. Those images simply show the developing pre-born in different stages of development. "The police officer claimed that our images shouldn't be on the streets because they were something that he didn't want his children to see. But by seizing all our images, it seems they didn't care what our message was," he said. CCBR's signs continue to be held by Calgary police.
The officer initially told Gomez his signs had to go because they were resulting in complaints and were obscene. Being charged with obscenity is a criminal matter. But instead he gave Gomez a $402 ticket under the Traffic Safety Act for stunting (stating no person shall "perform or engage in any stunt or other activity that is likely to distract, startle, or interfere with users of the highway").
But Canadian courts have already ruled on a similar case. In R. v. Whatcott, Judge Kraus of the Saskatchewan Court of Queen's bench ruled that a pro-life advocate was not stunting when he was publicly displaying abortion signs. The judge wrote, "The police action was arbitrary, discriminatory and not clearly authorized by law such as can be demonstrated in a free and democratic society, as required by s. 1 of the Charter…The appellant's fundamental freedom of expression as guaranteed by s. 2(b) of the Charter was infringed" (October 18, 2004, SKQB 413).
"It's appalling that police think they can bully people whose message they don't agree with," said Gomez. "The police have failed in their duty to protect the vulnerable by not stopping abortion. They are adding insult to injury by arresting the people trying to protect the vulnerable children that the police aren't protecting."
CCBR's demonstrations have been occurring in Calgary since 2010. The organization goes out multiple times each week and informs Calgary police of its planned activities, times, and locations.
"We have gone above the call of duty to be helpful to police by informing them of our whereabouts. We know we have every right to do what we're doing and we will not tolerate bullying and censorship," stated Gray, who says this recent incident is one of several in which her group says they've been treated unfairly by police.
"We are tired of police violating our constitutional rights and we demand they return our signs immediately; further, we demand the officers involved in the unlawful seizure and arrest to be reprimanded for abusing their authority."
For more information contact CCBR's executive director Stephanie Gray at 403-200-0777 (cell).