Article

Engaging in Current Leadership Races
April 21, 2022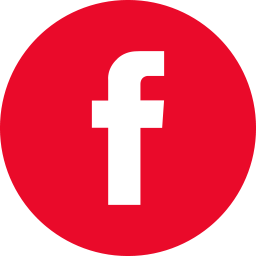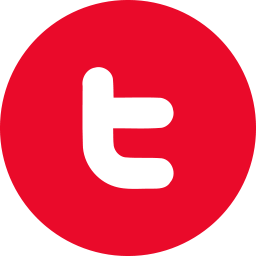 Any time there is an election, there is an opportunity to speak up for issues that matter.
While two major federal political parties have had stable leadership for several years now (Justin Trudeau became the leader of the Liberals in 2013 and Jagmeet Singh became the leader of the NDP in 2017), the federal Conservative Party is starting its third leadership race in the past five years. To date, Pierre Poilievre, Leslyn Lewis, Jean Charest, Roman Baber, Scott Aitchison, Patrick Brown, Marc Dalton, and Leona Alleslev have all been approved as candidates, although several other people have declared their intention to run.
Although ARPA Canada does not endorse any political parties or specific candidates, we strongly encourage Christians to become involved in leadership races for the opportunity they provide to raise critical issues for discussion. Given the current political climate, we're focusing on three issues at the federal level right now: conversion therapy bans, euthanasia, and hate speech.
Why Conversion Therapy Bans?
Late last year, the Parliament of Canada passed Bill C-4, which criminalized conversion therapy. This ban on conversion therapy featured an overly broad definition that may include Christian counselling and conversations about a biblical understanding of gender and sexuality. Although many Members of Parliament opposed previous iterations of this bill, Bill C-4 passed unanimously in December. This unanimous passage was unexpectedly proposed by the Conservative official opposition. We are hoping that this leadership race will provide some clarity around the Conservative party's stance on conversion therapy as well as the stance of individual candidates on this issue.
Why Euthanasia?
The Parliament of Canada also passed Bill C-7 last year, a bill that expanded access to euthanasia. The immediate expansion significantly reduced safeguards and the bill also determined that people with a mental illness would be eligible for euthanasia as of March 2023, unless Parliament adjusts the law before then. Additionally, the Interparliamentary Committee on MAiD has been reconvened yet again to examine Canada's euthanasia law. The new leader of the Conservative party will likely influence the position of the Conservative members on that committee. The expansion of medically assisted death is a huge concern for Christians and for many groups advocating on behalf of people with disabilities or mental illnesses. We hope that all the Conservative leadership candidates give this issue the attention that it deserves and specifically take a stand against the expansion of euthanasia to those with mental illness.
Why Free Speech/Hate Speech?
Finally, the current government has introduced Bill C-11, a bill that increases the government's ability to curtail freedom of expression on the internet, and has promised to re-introduce a provision forbidding hate speech in the human rights code. While the Bible does not support unfettered free speech (e.g. commands against blasphemy, false witness, slander, or gossip), these restrictions of free speech may very well forbid the expression of the truth, or at least limit the acceptable bounds of debate on key moral, political, and policy issues.
How Can We Be Involved?
As all the Conservative leadership candidates tour the country and host in-person or virtual events, we encourage you all to raise these three issues. Quickly brief yourself on the issues using our One-Pagers below, attend the candidates' meetings, and respectfully ask the candidates about their position on these issues. The more that these candidates realize that these three issues are of great concern to the people they seek to represent, the more they will be required to grapple with and respond to these issues.
What About Other Issues?
Of course, there are many more issues of importance that you might want to know a candidate's stance on! Put some thought into what key issues the Bible speaks to and what questions you might want to be answered by the candidates.
What's the Timeline?
The leadership candidates will be crisscrossing the country over the next several months, endeavouring to sell memberships to citizens and asking for their vote. The deadline for potential candidates to enter the leadership race was April 19th and the verified list of candidates will be released on April 29th. Those who wish to vote in this Conservative leadership race must become members of the party by June 3rd. Voting will occur late in the summer, with the winner announced on September 10th.
What About the Other Parties?
As mentioned above, only the Conservative party is in the midst of a leadership race. However, these issues are not just ones that the Conservative party needs to wrestle with. All political parties must as well. We encourage supporters of other parties to pose these questions to the leaders of their own political parties, whether that leader is Justin Trudeau, Jagmeet Singh, Yves-François Blanchet, or Maxime Bernier. The Green Party is also without a permanent leader at this stage. An upcoming Green party leadership race is also an opportunity for Christians – whether members of that party or not – to raise concerns about conversion therapy, euthanasia, and hate speech/free speech within that party as well.