Article

Freedom of religion for the 'grizzly bear spirit'?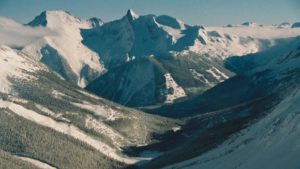 The Supreme Court of Canada issued a major ruling last week, which places some restrictions on the definition of the Charter right of "Freedom of Religion." The ruling was in the Ktunaxa case in British Columbia. You may recall
we featured that case
on Lighthouse News last December. It involved a challenge by the Ktunaxa Indian Band in southeastern BC against the BC government's decision to approve a ski resort development.
The Band claimed the government hadn't properly considered the "Freedom of Religion" clause in the Charter of Rights, because approving the development would interfere with their relationship with the grizzly bear spirit which occupies the land in question.  They argued that if the ski resort were to go ahead, they would no longer be able to engage in a number of spiritual practices that were important to them. A number of religious organizations, including Christian Legal Fellowship, intervened in the case in support of the band's claims. The Court's ruling, issued last Thursday, reads in part: ""that the (Ktunaxa Band's) claim does not engage the right to freedom of conscience and religion under Section 2 a) of the Charter."  That Section, the ruling continues, "protects the freedom of individuals and groups to hold and manifest religious beliefs.  (But) the Ktunaxa's claim does not fall within the scope of Section 2 a) because neither the Ktunaxa's freedom to hold their beliefs nor their freedom to manifest those beliefs is infringed by the… decision to approve the project."
"The case," the ruling says, "is not concerned with either the freedom to hold a religious belief or to manifest that belief. The claim is rather that Section 2 a) of the Charter protects the presence of Grizzly Bear Spirit in (the land in question.)"  "This," the ruling said, "is a novel claim and invites this Court to extend Section 2 a) beyond the scope recognized in our law.  The state's duty under Section 2 a) is not to protect the object of beliefs, such as Grizzly Bear Spirit. Rather, the state's duty is to protect everyone's freedom to hold such beliefs and to manifest them in worship and practice or by teaching and dissemination."
At its core, the ruling means the BC government did not act "unreasonably" in approving the ski resort.  The project still has to clear several environmental and other regulatory hurdles before construction can start.