Article

Funding Pro-Life Internships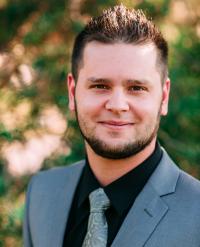 This year, under pressure from the Abortion Rights Coalition of Canada the federal government decreed that it wouldn't be providing any Canada Summer Jobs grants to organizations that were involved in pro-life activism.
The Canadian Centre for Bio-Ethical Reform, which had been approved for $150-thousand dollars' worth of internships was directly impacted. Director Jonathon Van Maren says once the government decided that pro-lifers would no longer qualify for any of the grant money, they were forced to take their need to Canadian pro-lifers. "We said 'We need to hire a lot of pro-life students, because we're trying to reach Canadian this year on a scale we've never done before. Our goal (was) to show pictures of abortion victim photography four million times.'" He says people responded overwhelmingly. "We were very taken aback by just how generously people responded to that."
In the end, they made up all of the $150-thousand dollar shortfall, and hired 19 interns over the summer.
Van Maren concedes they'll have to work hard to do the same kind of fundraising next year, but he says at least they'll have more lead time to put the campaign together.