Article

Health Canada's Fourth Annual Report on MAiD Points to Need for Further Action
November 13, 2023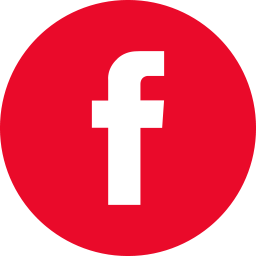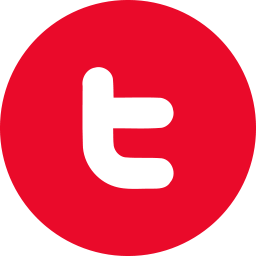 Available in Audio Format:
Canada euthanizes more people each year. "Medical assistance in dying" or MAiD, as our law calls it, was legalized in 2016. Health Canada says 1,018 Canadians died by MAiD that year. Last year, that number reached 13,241, according to Health Canada's Fourth Annual Report on MAiD, released in October 2023.
The Report assures us that "the government of Canada is committed to ensuring our laws reflect Canadians' needs, protect those who may be vulnerable, and support their autonomy and freedom of choice." But our government's priority has been increasing access and expanding euthanasia.
Increase in Euthanasia Deaths
Euthanasia deaths have risen at a rate of over 30% per year. The total of 13,241 in in 2022 was 31.4% higher than 2021 and accounted for 4.1% of all deaths in Canada. Only Manitoba saw a slight decrease in euthanasia deaths compared to 2021. In total, nearly 45,000 Canadians have been euthanized since MAiD was legalized. Since 2016, annual euthanasia deaths have increased 1300%.
Quebec and British Columbia have the highest rates of euthanasia deaths, at 6.6% and 5.5% of all deaths in those provinces, respectively. Newfoundland and Labrador (1.5% of all deaths) and Manitoba (2.1% of all deaths) have the lowest incidence of euthanasia.
Between 2016 and 2021, only Canadians whose natural death was "reasonably foreseeable" were permitted to access euthanasia. That requirement quickly came to be interpreted quite flexibly. However, in early 2021, the reasonably foreseeable natural death limitation was removed. Of the 13,241 euthanasia deaths in 2022, 463 (or 3.5%) were not near death. This is a relatively small percentage of the total number of deaths, but more than double the number in 2021. It will likely continue to grow.
Another distinction to note is those who accessed euthanasia versus assisted suicide. Euthanasia refers to those who have a doctor end their life. Assisted suicide, on the other hand, refers to those who receive drugs that they self-administer to end their own life. Self-administration of MAiD is permitted everywhere in Canada except Quebec. Of the 13,241 MAiD deaths in 2022, only 7 involved assisted suicide. That is, in only 7 cases did people self-administer a lethal prescription to end their own lives. In the other 13,234, a doctor or nurse practitioner killed the patient directly via lethal injection.
Jurisdictions that only permit assisted suicide have far lower numbers of deaths than Canada. Oregon, for example, only permits assisted suicide. In 2022, 25 years after legalization, 278 people died this way, or 0.6% of the state's total death rate.
Who is Being Euthanized?
The three most common sources of suffering mentioned by people seeking euthanasia are loss of ability to engage in meaningful activities (86.3%), loss of ability to perform daily activities (81.9%), and inadequate control of pain or concern about controlling pain (59.2%). These reasons highlight the need to provide adequate care. Palliative care can alleviate pain, home care providers can help people perform daily activities, and seniors' homes can provide meaningful activities to residents. Beyond these basic service providers, families, churches, community groups, and volunteers can help to alleviate the emotional and existential suffering that most people seeking MAiD experience.
The top two reasons in particular reveal the worldview underlying our culture, particularly towards the end of life. That worldview is that if I can't participate in meaningful activities such as talking to my loved ones or even my regular daily activities like eating and going to the bathroom, then life is no longer worth living. It defines human dignity and the value of human life by what we can do. But our dignity is rooted not in what we do, but in what God has done by creating us as His image bearers.
Other reasons for requesting euthanasia include being a perceived burden on family, friends or caregivers (35.3%), isolation or loneliness (17.1%), or emotional distress/existential suffering/fear/anxiety (3.3%). That means over 4,500 of those who requested MAiD in 2022 were suffering because they felt like they were a burden. Over 2,200 were suffering due to isolation or loneliness. These are not incurable medical conditions. They are familial and social problems.
Of all requests for MAiD in 2022, only 3.5% were deemed ineligible to access euthanasia, down from 4.1% in 2021. So, in addition to growing numbers of people accessing euthanasia, the rate of eligibility is increasing. The report suggests this is because Canadians have grown more familiar with the eligibility requirements, which implies they are either better at knowing how to get it or better at knowing if they shouldn't try, or both. It is also indicative of a growing cultural acceptance of killing rather than caring for patients and likely reflects the relaxing of safeguards around euthanasia.
The report notes that 77.6% of all MAiD recipients received palliative care, and 92.8% of those who required disability support services received them. While these numbers are relatively high, they still show that many people were euthanized without having received such supports. As a recent Cardus article highlighted, Health Canada's report did not measure the quality of palliative care. All that health care institutions had to do was tick a box that they had provided some sort of palliative care. At the same time, it speaks to the need for improvement in the care that is provided because so many patients continue to suffer due to various elements of lacking care.
Conclusion
Canada is one of the most permissive euthanasia regimes in the world and increasingly offers euthanasia as an easy solution to suffering. Instead, Canada should promote suicide prevention and care, not kill. In response to rising euthanasia rates, Dr. Michel Bureau, the chair of Quebec's commission on end-of-life care, noted that MAiD is no longer seen as a last resort. Instead, it is simply seen as one option among many and, increasingly, the first option. This appears to be true throughout the country.
As euthanasia deaths continue to grow every year, the federal government is set to expand it to those with mental illness on March 17, 2024. The government is quick to note that only those with intolerable mental suffering will be able to access euthanasia. However, if this expansion happens, we can expect to see annual increases in euthanasia for mental illness as we have seen with euthanasia for other groups of Canadians, such as those with severe disabilities or chronic illness.
Recently, the Toronto Star and the Globe and Mail both urged the government to reconsider legalizing MAiD for those with mental illness, as have many doctors and psychiatrists. The Special Joint Committee on Medical Assistance in Dying has been reconvened, and Members of Parliament and Senators will meet to discuss Canada's "level of preparedness" for the expansion. Canadians have yet another opportunity to urge the government to stop expanding MAiD.
Please visit our updated easymail here and call on members of the Joint Committee to stop the expansion of MAiD before it is too late.