Article

Liberal and NDP Convention Debrief
April 19, 2021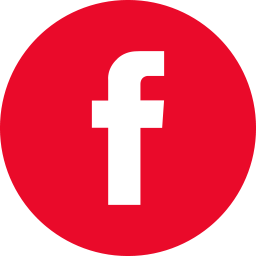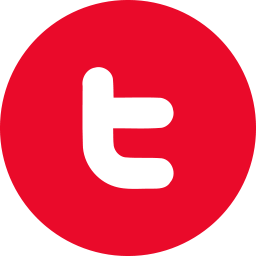 Two weekends ago, both the Liberal Party of Canada and the New Democratic Party of Canada held their bi-annual conventions. Due to COVID-19 gathering restrictions, these conventions were held online this year, like the Conservative party's convention a few weeks ago.
Conventions are opportunities for members of political parties to come together, build the party, and prepare for the next election. Although conventions are attended by and intended for committed party members, the policies discussed and voted on at these conventions provide outsiders a blueprint as to what the party grassroots consider important and in what direction the party is headed.
The Conservative party has a standing policy handbook that articulates the party grassroots' position on hundreds of issues, so only a limited number of policies are added, deleted, or modified at each Conservative party convention. The NDP also has a standing policy handbook, but at each convention the party sifts through hundreds of proposed policy changes; the policies that receive the most total support are incorporated into an updated policy handbook. At this convention, the NDP delegates sifted through 438 policy proposals and prioritized 140, assigning a top 20 seven different policy subsections. The Liberal party does not have a constant policy handbook; the grassroots prioritizes which policies the party should pursue in the short-term at each convention. The Liberals prioritized 26 policies at their convention last week.
Here are the most notable policies prioritized at each convention, starting with the Liberals.
Basic Income
Of the 26 policies that made it to the Liberal convention floor, not one, not two, but three policies dealt with some version of a basic or guaranteed income. These policies were ranked as the grassroots' second priority (A Universal Basic Income for Canada), fifth priority (A Canadian Basic Income), and nineteenth priority (Guaranteed Income For Families Affected By Disability). A basic or guaranteed income is exactly what it sounds like: a government program aimed at providing everyone a certain level of income, regardless of their circumstance. Although none of the policies provide an indication of how large a basic income they envision ($100 a month? $750 per month? $2000 per month?), the dollar amount of these proposals is often set in relation to the poverty line.
Although ARPA has not weighed in too much on redistributive economic policy, a Christian theology of work, justice, and economics should inform our understanding of a basic income policy. Given the high priority given to a basic income proposal by the Liberal party grassroots, Christians should increasingly articulate how biblical principles apply to such redistributive policies.
Long-Term Care
With COVID-19 affecting long-term care in Canada more than any other developed country, both ARPA and mainstream political parties are giving greater attention to how we care for our elders. In our recent policy report on Elder Care, ARPA made numerous suggestions for how all levels of government can improve long-term care homes.
The third policy priority of the Liberal grassroots is focused on elder care, recommending that the federal government work with the provincial governments and stakeholders to create, implement, and enforce national standards for long-term care. Although national standards may lead to better elder care in some instances, this policy recommendation may encourage the federal government to encroach on provincial jurisdiction if done unilaterally.
Long-Term Care
Section 3 of the NDP policy resolutions is called "Investing in a Canada Where no One is Left Behind." This section contains social policies on a variety of issues. The policy with the most support in this section (and with the third most support overall) deals with long-term care. While the Liberal party proposed to create national standards for long-term care, the NDP proposes far greater federal involvement in the long-term care sector, including "making long-term care part of our universal health care system, implementing evidence-based national standards of care that are tied to funding, eliminating profit from long-term care, and building more publicly owned and operated long-term care homes."
Decriminalization of Sex Work
Canada currently regulates prostitution, or sex work, according to the Nordic model: it criminalizes the purchase, but not the sale, of sexual services. One of the rationales for this prostitution policy is to reduce prostitution by targeting buyers, while legally protecting those who have been coerced or trafficked into prostitution.
Prior to this policy convention, the NDP already supported the decriminalization of sex work. The sixth priority policy in "Investing in a Canada Where no One is Left Behind," however, resolves that the "NDP tables as soon as possible a bill in Parliament to decriminalize sex work in Canada" and that the "NDP makes decriminalizing of sex work in Canada a central element of its election platform." The high prioritization of this policy illustrates that the decriminalization of prostitution is important to many NDP grassroots members.
Abortion
It is fundamentally unjust that, unlike every other democratic country in the world, Canada has no legal protection for pre-born children. Yet, this deplorable status quo isn't enough for some political parties.
The NDP's sixteenth policy priority under "Investing in a Canada Where no One is Left Behind" dealt with reproductive rights and abortion. This policy reaffirmed that New Democrats believe that abortion is a human right and decried the fact that residents of remote communities and some Maritime provinces do not have easy access to abortion. Thus, the NDP passed a policy which read, "Pursuant to the Canada Health Act, all Indigenous, Metis, and Inuit people; and Canadians from coast to coast to coast are entitled to abortion access and reproductive healthcare regardless of geographical location. Any person should have to travel no more than 200 kilometers to access such care."
Furthermore, the nineteenth policy resolution was "that the NDP demand full and free access by all Canadians to all abortion services including RU-486" (the abortion pill) and "levonorgestrel" (the Plan B pill).
Conversion Therapy
The third most popular policy under the resolution section 6 "Strengthening Human Rights and the Canadian Identity" was in support of conversion therapy, and Bill C-6 in particular. "The NDP opposes any kind of therapy that seeks to change a person's sexual orientation to make them heterosexual, to suppress or reduce non-heterosexual sexual attraction or behaviours, or to change a person's gender identity to match the sex assigned at birth."
ARPA agrees that there are many methods of conversion therapy that are unacceptable and should be prohibited. However, this policy proposal makes the same fundamental mistake as Bill C-6 (Conversion Therapy); it bans beneficial, Christian counselling alongside unacceptable conversion therapy.  It is deeply disappointing that federal political parties are unable or unwilling to make this distinction in their policies on conversion therapy.
Human Trafficking
One positive policy priority passed by NDP delegates was a policy on human trafficking, although this policy was ranked as the sixteenth human rights priority. This policy resolved that "the NDP introduce legislation that would require the federal, provincial and territorial governments of Canada to provide needed training and resources to immigration and law enforcement officials to identify and prosecute traffickers in human beings in an efficient and timely manner" and "urge all levels of government provide shelter and safety for all victims of human trafficking."
Socialism
Finally, the NDP convention delegates supported putting the word "socialism" back into the preamble of their party constitution as their sixth constitutional priority. The preamble would include the phrase, "Socialism, a cooperative commonwealth in which public ownership and democratic control of the major means of production, distribution and exchange, is the goal of the New Democratic Party."
Such a political form of socialism cuts against the grain of a biblical emphasis on the private ownership of property. The final principle in ARPA's core principles states that "the Bible regularly assumes and reinforces a system in which property belongs to individuals, not to the government or society as a whole."
Conclusion
Based on the policies passed at the federal Liberal party and NDP conventions, members of both parties are committed to greatly expanding the role of the federal government in Canadian life. However, the grassroots of the New Democratic Party seem more preoccupied than the grassroots of the Liberal party with removing vestiges of Christian morality in Canada's public policy around prostitution, abortion, and conversion therapy. As the NDP delegates considered 438 policy proposals and prioritized their top 140, it is unsurprising that a few of these prioritized policies pertained to social issues of concern to Christians. Both parties, however, are convinced that our society needs to rethink how to care for our elders – but neither is focusing on the value of independent care homes and family-based care.
Although ARPA is non-partisan, we always encourage individual Christians to be partisan. Being a member of a political party gives you an amplified voice in crafting the policies of the party and nominating Christians within that party. One reason why some federal political parties are rejecting Christian policy perspectives is that Christians have also neglected to be active members of these parties. It is crucial for Christians to bring the truth of the Gospel to every corner of our political system.
So, pick a political party, and start shining!