Article

Hunger Strikes, Protests and Politics: A Reformed Perspective
January 11, 2013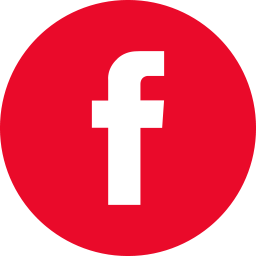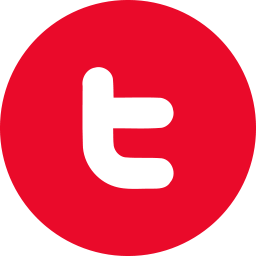 The Idle No More movement and the hunger strike of Chief Spence from Attawapiskat have dominated the news for the past month. What is a Reformed perspective on all of this? Does the Bible have anything to say?
It certainly does! The Bible has something to say about the Idle No More movement, about the actions of Chief Spence and about our government's historic treatment of First Nations. Let's consider just four points:
Idle No More and the Rule of Law
The Idle No More movement continues to grow and gain international media attention. They describe themselves as a grass-roots movement whose main protest is against the omnibus bills of Harper's government, which cut back on environmental regulation. In attempting to gain traction, the movement has been demonstrating and protesting across the country.
Peaceful demonstrations are fine, indeed, they are part of democracy's political process. But illegal ones which interfere with the peace and property of other citizens are not. So when some protestors began to block rail lines for weeks on end, and the police did nothing, CN Rail had to go to court to get injunctions issued against the protestors. When the police failed to enforce even those injunctions, Justice David Brown, in a subsequent ruling granting an injunction, stated:
"The concept of the rule of law… is quite simple – no person in Canada stands above or outside of the law. Although that principle of the rule of law is simple, at the same time it is fragile. Without Canadians sharing a public expectation of obeying the law, the rule of law will shatter. And a key support for maintaining that expectation of abiding by the law is that those who are empowered to enforce the law will do so, and do so in an even-handed fashion. As a member of one part of our system for the administration of justice, I remain puzzled why another part – our police agencies and their civilian overseers – does not make use of the tools given to it by our laws to "ensure the safety and security of all persons and property in Ontario", which is the first of the principles directing the delivery of police services… I do not understand why a judge of this Court cannot predict with certainty whether a police agency will assist in enforcing his or her court order." – Justice Brown, Canadian National Railway Company v. John Doe, 2013 ONSC 115, para. 26. (The entire judgment is well worth the read and can be accessed here.)
The Bible clearly demonstrates that no one person or groups of people should be above the law. Just think of King David being chastised for what he did to Uriah and King Ahab being reprimanded for taking from Naboth. If those principles apply to kings, they should also certainly apply to groups of citizens: all are equally under the law. (For more on what the Bible says about the Rule of Law, see Dr. VanDam's book God and Government, pp. 7-11.)

Chief Spence and Fiscal Management
During the first few weeks of Chief Spence's hunger strike, the media seemed to fawn over the Chief and her cause.

Politicians, including at least two former prime ministers, lined up to meet with her, and many political organizations endorsed her, including the Citizens for Public Justice who called for a "solidarity fast" with Chief Spence.
But in the last week or so, revelations of audits done on the band's spending (see the latest audit here) suggest that Chief Spence has been mismanaging millions of dollars. In fact, the CBC did an investigative piece on the sad state of financial affairs in Attawapiskat already a year ago (see the video here) in which the band council could not give explanations or produce receipts for millions of dollars in purchases.
In a sad twist, the woman who was raising awareness of the plight of many aboriginals in Canada, due to her own mismanagement of funds and that of her live-in boyfriend, has probably done more harm than good. There are terrible conditions on this reserve, and on many others, but because this chief deserves much of the blame but apparently refuses to take any responsibility, her cause has been undermined. Chief Spence does owe an explanation for all expenses, first of all to her band, and then to the taxpayers.
The Bible talks repeatedly of unjust enrichment or mismanagment of funds. Samuel warned the people of abuses of power (1 Sam. 8:11-17). This use of government power for self enrichment of the leader and her family and friends betrays the fundamental purpose of government to serve the people. It is repeatedly condemned in the Bible (see Deut. 16:19; Ps. 26:10; Prov. 15:27; Prov. 17:23; Isa. 33:15; Ezek. 22:12; Amos 5:12; Hab. 1:2-4).
For these reasons, we found the Citizens for Public Justice call for a "solidarity fast" with Chief Spence to be, not only ill-timed, but also unjust and unbiblical. The solidarity should not align with the Chief under whose management her people go hungry and lack proper shelter, but rather with the cause of justice and mercy for the people themselves.
The Indian Act, Personal Responsibility and Economic Sustainability
Only pointing fingers at some Chiefs who abuse their power would be wrong; the federal government is just as guilty, if not more so, for continuing to just throw money at a problem whose solution requires something other than cash handouts. As Dr. Trusler, a doctor who has lived and worked on remote native reserves for 43 years, explains, these reserves need economic development. They need work. "If you want to kill a man, take away his job. If you want to kill a community, you take away its economy."
The current state of affairs in Canada is unacceptable and we need bold changes. We need to listen to more than just the loudest chiefs. We need to listen to the people suffering on the reserves themselves. ARPA Canada submitted a policy report on this very issue, arguing for land-claim settlements, the abolition of the Indian Act and the promotion of self-reliance. (To see this in-depth policy report, click here.)
God intends people to be economically productive. (see Gen. 2:15; 1 Thess. 4:11-12; 2 Thess. 3:10; Prov. 16:26). Indeed, for those who desire to help the poor and overcome the problem of poverty, their primary goal should not be to increase and prolong government handouts of money to those who are poor (Attawapiskat, in this sense, is the epitome of what not to do). Rather, the primary goal should be to provide incentives and appropriate conditions for privately owned businesses to grow and thrive and thus provide the jobs that will be the only long-term solution to poverty and the only way for the poor to gain the dignity and self-respect that comes from supporting themselves.
Needed: Prayer and Action
But pointing fingers back and forth between the Chiefs and the government is not a solution. Prayer and action are needed. On both sides. On the Crown side, land claims need to be settled quicker and the paternalistic and overbearing Indian Act needs to be dramatically reformed or terminated. Handouts should aim to create work, not dependence. And on the Indigenous peoples' side, Aboriginal leaders need to be fully accountable to their people, with transparency in elections and in finances and their people must respect the Rule of Law. If both sides can commit to this, I think we can go a long way towards healing.
So, for today, let's heed the words of Chief Kenny Blacksmith:
"Please earnestly pray for our First Nations leaders, and for our Prime Minister, as they prepare to meet on January 11, 2013. We need to keep them under the shadow of the Almighty! But whatever happens on that day, everything that can be shaken will be shaken and what remains at the end of the day will be the Word, will and plan of God. God will continue to work as He has always, and we need to be in place as we have been called for, for such a time as this! 'Call to me and I will answer you and tell you great and mighty things that you do not know.'" Jer. 33:3
We pray that Indigenous believers will not be distracted or deceived by what seems right or by what feels good at this time. And we pray for appropriate government leaders to make wise, God-honouring, biblically based, good decisions for the well being of all.