Article

Let the Church be the Church Campaign
April 21, 2021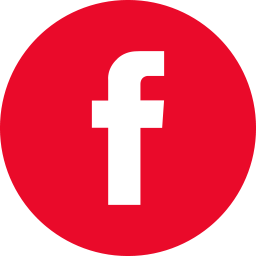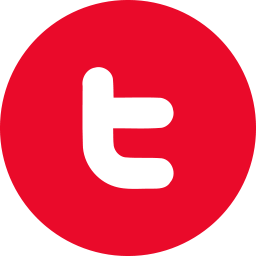 It's been over 13 months since the first Covid-19 restrictions were enacted across Canada. Since then, ARPA has launched targeted campaigns in British Columbia and Ontario and encouraged Reformed Christians in all provinces to use emails, phone calls, petitions, letters to the editor, and social media to ask their provincial leaders to allow church leadership to make the decision on how Christians can safely gather for corporate worship. We argued that corporate worship is an essential activity and that these restrictions are unconstitutional. At various times and places, we have pointed out that the regulations have been much more relaxed around many other activities in society – shopping, working out, playing sports, attending movie theatres, eating at restaurants, or participating in a protest – than for worship services.
Now, we are taking a step back from these specific and targeted messages and launching a new national campaign simply asking our provincial representatives to Let the Church be the Church.
The aim of this campaign is to communicate not only the essential nature of in-person worship, but also, the Church's desire to remain faithful in her call to acts of mercy, hospitality, visiting the sick, and caring for widows. The church longs to be the church, in word and in deed. Significant limitations on worship services may be necessary and prudent to prevent the transmission of COVID-19, but the authority to enact such limitations on Christian worship primarily belongs to local church governments.
In this, Let the Church be the Church campaign, we are encouraging you to send postcards to your local governing officials. You can get them in three ways:
Fill out this order form and tell us how many you would like. We'll mail them to you or drop them off at your house as soon as possible.
Email your local provincial manager. Contact Levi Minderhoud in British Columbia, Ed Hoogerdyk in Alberta, Ryan Mans in Ontario, or Colin Postma for elsewhere in Canada.
Print off a copy of the postcard using your own printer. You can download the postcard template by clicking here.
The front of the postcard conveys the main message that governments are to "let the Church be the Church." On the back, you can write a short message explaining how you think the government should do this in your community. As noted above, the message doesn't have to just be about worship services. In our Fall Tour, we outlined many activities that God calls the Church to perform that are being curtailed during this pandemic. Here are some suggestions for you:
Recognize the authority of local church governments over worship services. Allow local churches to decide how to best balance their duty to worship corporately with their duty to protect their members and their neighbours from harm.
Allow Christians to fulfill their calling to care for the sick, the aged, and the vulnerable.
Prioritize religious services and activities when crafting provincial and local reopening plans.
Although you may have some frustration about how your provincial leaders have handled restrictions, it is very important to ensure that you convey your message with humility and respect. Include encouragement, sympathy for the challenges presented by the pandemic, and/or a promise to pray for their work.
Once you've written your short message, address your postcard. Your name and address go in the top left corner and the name and address of your local government official go on the right side.
You don't have to stop at writing a letter to your MLA or MPP. Consider sending one to your neighbouring MLAs or MPPs, your premier, your health minister, your public safety minister, your provincial health officer, your local health authorities, or even your police chief. All our politicians, public health officials, and law enforcement officials would benefit from this reminder to let the church be the church.
You flooded the offices of our MPs with pink envelopes in support of C-233 and the protection of pre-born girls from sex-selective abortion. Let's do the same with these postcards!
*Unlike letters to our federal MPs, mail to our provincial or local authorities DO require postage, so don't forget to add a stamp in the top right corner.