Article

April 8, 2013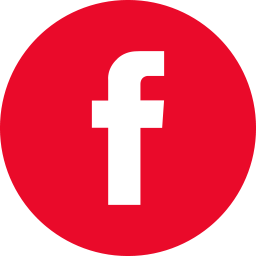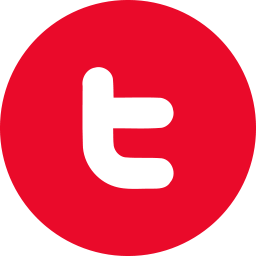 Mark your Calendars! The exciting National March for Life is now less than a month away (Thursday, May 9, 2013) and we want you to join us for some Reformed political action in Ottawa!
Every year, thousands of people gather on Parliament Hill to decry the decriminalization of abortion in Canada. This annual event is a great opportunity for Reformed Christians to join with Canadians of all ages and backgrounds, to stand up and speak for those who cannot speak for themselves. Come, with family and friends, and join us!
Through our presence on Parliament Hill, we can actively practice our office and calling as Prophet, Priest and King, declaring His will for our lives and for our society and "fighting with a free and good conscience against sin and the devil in this life." (L.D. 12, Heidelberg Catechism)
Rescue those who are being taken away to death; hold back those who are stumbling to the slaughter. If you say, "But we did not know this," does not he who weighs the heart perceive it? Does not he who keeps watch over your soul know it, and will he not repay man according to his work? Proverbs 24:11-12
For a thorough defence of Christian pro-life activism, including participating in marches and protests, please check out this article here.
Reformed Pro-Life Prayer Service and Training Session

Before hitting the Hill to hear politicians and religious leaders speak in defense of life and to rally together with thousands of others for preborn children, ARPA Canada is partnering with Jubilee Church of Ottawa to host a Reformed Prayer Service. The 45 minute Prayer Service will properly humble us before the God of Life, pleading on the Giver of Life to turn this Nation back to Him and to end the savagery and brutality of abortion and to bring healing to the many thousands of women who have been scarred by the practice and seek forgiveness. We will also thank and praise Him in word, song and prayer for His gift of Life.
After the prayer service, Jonathon VanMaren (Canadian Centre for Bioethical Reform) will also be giving us a motivational call to action, peppered with relevent bits of historical encouragement. He will encourage us, not only to stand up this one day of the year, but to also take this excitement and enthusiasm for the cause and put it to good and effective work once we return home.
ARPA's legal counsel Andre Schutten will also review in a fun and interactive way the very easy and step-by-step logical defense against the so-called "right to choose". Easily mastered, the pro-life arguments can be employed during the March and in the coming year.
An Event that is Truly for Everyone!

The theme for the March this year is, "It's A Girl!" Should NOT Be A Death Sentence. Around the globe, over 200,000,000 women are missing because they were aborted simply because they were female. That gendercide is happening in Canada cannot be denied; it should be condemned, and although a majority of our Parliamentarians are too cowardly or confused to dare do so, we certainly will! Because this incideous practice, and all abortion, hurts everyone. It hurts mothers, children, fathers, families, society, culture.
Are you looking for an excuse to get away with your children for a short spring vacation?
Come to Ottawa for the March! Unlike certain Pride Parades which are dubbed "family friendly" events, the March for Life truly is a family affair. Thousands of mothers attend with their friends and their children. Consider calling up your friends and arranging a get-away. Ottawa is a beautiful city with tons to see. Boasting an incredible number of museums, parks, historic buildings and… shopping centres… it's the perfect place to visit for students or moms!
Itinerary
Thursday, May 9, 2013
10:00 a.m. – Reformed Prayer Service co-hosted by Jubilee Church at the First Baptist Church (140 Laurier Ave. West at the corner of Elgin Street), right downtown, just blocks from Parliament Hill
10:45 a.m. – Keeping the momentum going – Jonathon VanMaren (CCBR)
11:15 a.m. – Pro-life science, law and apologetics – Andre Schutten (ARPA Canada)
11:45 a.m. – free paper bag lunches distributed (please RSVP to [email protected] to receive your free lunch)
11:50 a.m. – departure for Parliament Hill rally (the rally and march are sponso by Campaign Life Coalition (CLC))
1:30 p.m. – MARCH through downtown Ottawa
2:45 p.m. – Silent No More Awareness Campaign: post-abortive women tell their story on Parliament Hill
To view a promotional video of the March for Life, click here.
Please contact your local ARPA group or Roots Youth if you are looking for car-pooling or other transportation options, or consider organizing a bus yourself. If you are from outside Ontario, you are most welcome to join us! Please also find a printable poster attached to this article below. We encourage you to print it and share with as many friends and family as possible.
We look forward to welcoming you to Ottawa in May!