Article

The Deeply Religious – and Concerning – Gender Affirming Health Care Advisory Committee Act
December 12, 2022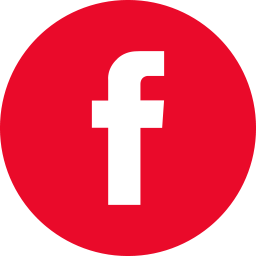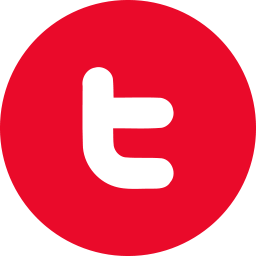 In 2021, Ontario MPP Suze Morrison introduced Bill 17, the Gender Affirming Health Care Advisory Committee Act. The Bill was sent to be studied by the Standing Committee on Social Policy, but did not make it past committee stage due to the Ontario election in June 2022.  On November 16, 2022, four NDP MPPs re-introduced the Gender Affirming Health Care Advisory Committee Act, 2022, now listed as Bill 42.
What is Bill 42?
The main purpose of the bill is to establish a committee that will advise the Minister of Health regarding "improving access to and coverage for gender-affirming health care." Upon receiving recommendations from the Committee, the Minister of Health would make recommendations to the government. Some of the language in this bill can be confusing, but it goes on to define gender-affirming health care as "procedures, medical treatments and referral processes that align a patient's body and physical presentation with their gender identity."
Bill 42 clarifies that members of the committee would include members of transgender, two-spirit, non-binary, intersex, and other diverse communities (making up the majority of the committee), as well as health care providers who have experience working with these groups and any others that the Minister of Health thinks might be helpful to have on the committee. Further, the committee would be required to consult with stakeholders such as health care providers, LGBTQ and transgender health associations, and addiction and mental health centres.
Intended recommendations of the committee would include how to increase coverage, access, and availability of gender-affirming health care, expanding OHIP coverage for gender transition procedures that are not currently covered, how to reduce referral requirements for access to care, and "how to define gender-affirming health care procedures as life-saving procedures."
What Does This Mean for Ontarians?
The Gender Affirming Health Care Advisory Committee Act is concerning on multiple levels. First, it encourages gender transition (or sex-change procedures and treatments) as something that is ultimately good and beneficial to Ontarians struggling with their identity. Some people struggle with gender dysphoria, a deep sense that their gender is different from their biological sex. When this happens, our society often tries to encourage them to change the appearance of their biological sex with no questions asked. This bill seeks to remove various impediments to sex-change procedures. However, there is no mention in the bill of biological sex and its importance when discussing 'gender-affirming health care.'
Of course, it is important that those who struggle with gender dysphoria have access to health care in general. They are human beings made in the image of God and should be cared for like anyone else. But, as the definition of 'gender-affirming health care' shows, Bill 42 has nothing to do with what we think of when we hear the term 'health care.' Rather, it is specifically focused on procedures that align a patient's body with their gender identity. We need to unpack that to understand what is proposed here: to 'align' a body with their gender identity means to biochemically or surgically modify or remove healthy functioning body parts in order to make a biological male or female appear like the opposite sex. The sponsor and supporters of the bill are pushing a deeply religious – not scientific – view of anthropology (what it means to be human) that privileges the feelings of the internal self or soul over the physical body. This religious idea is rooted in ancient Gnosticism.
Citizens and governments should not simply affirm and support these transitions by funding elective surgeries and procedures through OHIP. We must recognize the harms that gender transitions cause and seek to come alongside those who struggle with these deep existential questions. Rather than affirming gender identity at the expense of biological sex, we can focus on affirming biological sex and helping those who struggle with the biological aspect of their identity. The victims of this kind of legislation are often children who become confused by 'gender-affirming care,' instead of being helped to understand what is best for them. Sex-change procedures have harmful short- and long-term effects, and many people regret them later in life. Instead of trying to help a patient with their changeable understanding of gender, this bill advocates for helping patients access changes to their biological sex that are often irreversible.
Bill 42 would also seek to reduce referral requirements for access to care. The idea behind this would again be to allow patients to access 'health care' quicker. In other words, they would not be required to go through various referral processes to ensure that they understand what is involved in the process for sex-change procedures or that they are mentally competent to make that decision. When the former iteration of this bill was debated in the Legislature, the bill's sponsor stated in the debate at the Legislature: "When we met over coffee, this constituent said, 'I have to prove I'm mentally well for surgery, but I'm mentally unwell because I can't get surgery.' This catch-22 in terms of accessing transition-related health care has cost lives." It's this kind of focus that seeks to fast-track sex-change procedures while failing to consider the implications of such procedures.
At the same time, this will become a greater concern for doctors who cannot in good conscience provide these treatments. Currently, doctors and other health care providers who have a conscientious objection to various controversial procedures are required to refer the patient to another health care professional who will provide the treatment. But the door to conscientious objection may become narrower as a result of this legislation. Defining gender-affirming health care as a lifesaving procedure will have a detrimental effect on doctors who oppose the practice. After all, why should we permit doctors to refuse to save someone's life? On the other hand, if it is framed as an elective procedure, there may be more room for objection and disagreement.
Bill 42 has a focus on improving access to gender-affirming surgeries and procedures, including removing any difficulty for the patient trying to access those procedures. Yet, these procedures cause harm to Ontarians. If this bill is passed, these harms will increase. Bill 42 not only presents sex-change procedures as good and helpful but also as necessary, critical, and life-saving procedures. This is concerning, but we can also counter this perspective with biblical truth, showing the importance of caring for all people in a way that affirms the importance of the body and seeks to help people through their existential struggles.