In recent months the Alberta government announced that it is requiring all schools in the province to change their policies to promote a secular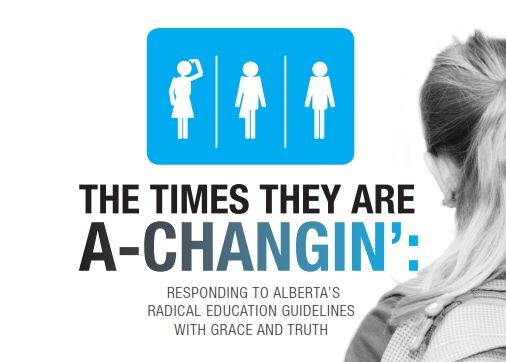 understanding of transgenderism and LGBT rights. What can Christian parents and communities do to stand up for parental authority and fundamental freedoms?
Join ARPA Canada on our spring tour through Alberta this April. ARPA's Executive Director, Mark Penninga and Director of Law & Policy, André Schutten will explain the current challenge, while also speaking directly to a Christian perspective on transgenderism and civil disoedience. Event details are below, and a printable version of the poster can be found at the bottom of this article.
Monday April 11 – Coaldale
Time: 7:30-9:00 pm
Location: Coaldale Canadian Reformed Church (Hwy 3 West, Coaldale)
Event link
Tuesday, April 12 – Calgary
Time: 7:00-8:30 pm
Location: Canadian Reformed Church at Calgary (18 Hart Estates Boulevard, Calgary)
Event link
Wednesday, April 13 – Ponoka
Time: 7:30-9:00 pm
Location: Parkland United Reformed Church (Spruce Road, West of Hwy 2A, Ponoka)
Event link
Thursday, April 14 – Neerlandia
Time: 7:30-9:00 pm
Location: Neerlandia Canadian Reformed Church (Hwy 769, Neerlandia)
Event link
Friday, April 15 – Edmonton
Time: 7:30-9:00 pm
Location: Immanuel Canadian Reformed Church (21112 35th Avenue, Edmonton)
Event link