A lot has changed in our nation over the past five years. We are already seeing the impact on our vulnerable neighbours, and even our own schools, churches, and families. In this presentation, we will unpack lessons learned from the past five years that can help us be prepared for the future. Rooted in Christ, we can withstand challenges and move forward with confidence.
After a necessarily limited Fall Tour last year, we are planning our largest Fall Tour ever with presentations in 27 locations across British Columbia, the Prairies, and Ontario! We heartily invite you to join us for the presentation closest to you. Although we pray that we can present to you without hindrance, we do ask that you pre-register for our Fall Tour presentations so that we can communicate directly with you or manage attendance if the need arises.
Click on the banners below to see when and where our Fall Tour stops are this year and to register.
---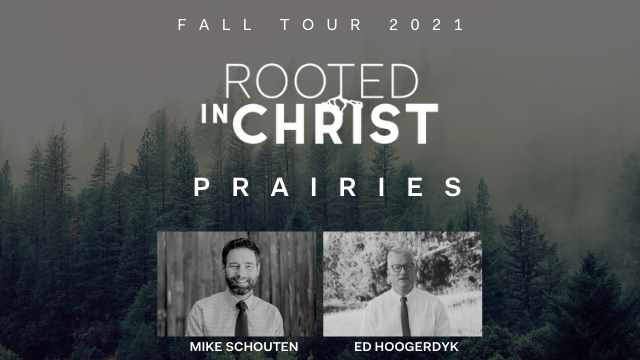 Join Mike Schouten (Director of Advocacy) and Ed Hoogerdyk (Alberta Manager) as they dissect the political developments of the past five years and discuss how we can be rooted in Christ in our political engagement in the future.