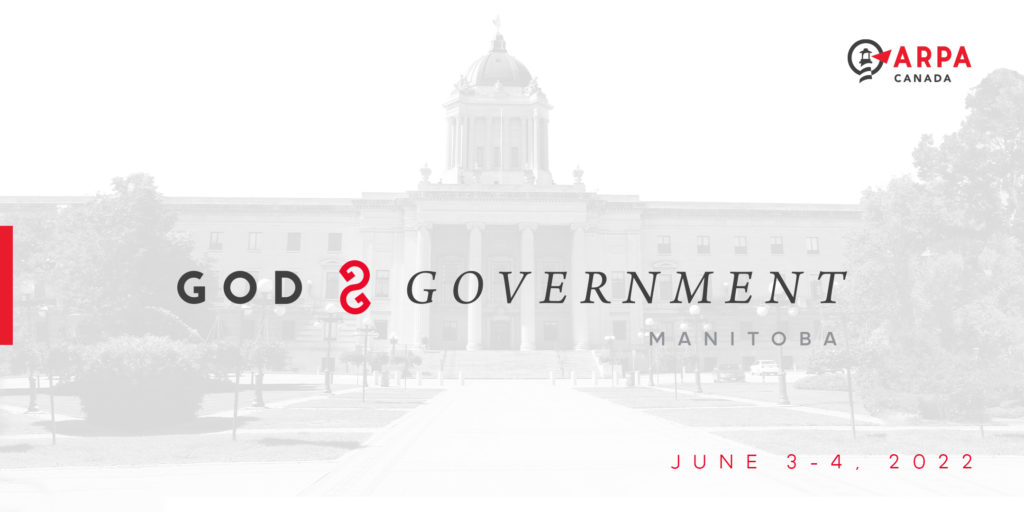 This God & Government Conference is designed to educate, equip, and encourage Reformed Christians through training, action, and the opportunity to strategize with other Christians from around Manitoba. While this signature event is usually hosted in Ottawa, we are hosting provincial versions of this conference in 2022 to alleviate travel challenges and devote attention to provincial issues.
We look forward to welcoming adults, university students, and upper high school students from across the province to Winnipeg for this signature event!
---
Date: June 3-4
Location: Immanuel Christian School (215 Rougeau Ave, Winnipeg, MB)
Cost: $25
Registration Deadline: May 20, 2022
Details and Schedule:
FRIDAY
5:00 pm – Registration
6:00 pm – Banquet
6:45 pm – Keynote Address: Hupomone (Part 1) – Ed Hoogerdyk
7:30 pm – Hupomone in Action: Ed Hoogerdyk
8:00 pm – Q&A – Closing Remarks – Devotions
8:30pm – Wine & Cheese and Networking
SATURDAY
You are welcome to meet up with our group to distribute flyers for the Care Not Kill campaign or do so in your own neighbourhood. Flyers will be available at the banquet.
APPLICATION DEADLINE: May 20th
COST: $25 delegate fee per-person.
*Delegates must apply and receive confirmation of their acceptance.
*Attendees are responsible for their own transportation to and from Winnipeg and accommodations. Locals are welcome to travel to-and-from home.