19 Mar 2020

ARPA Quarantine Webinars
We've now completed the third week of our Quarantine Webinars. Last week we were able to mix it up a bit with webinars dedicated to those in Grades 6 & 7. They were well received and host Ed Hoogerdyk hopes to continue with the series. If you have children this age or if you are a school teacher we would love it if you could participate!
In addition to Ed's webinar, we will also have Mike Schouten and Levi Minderhoud hosting a discussion of SOGI 123, and Tabitha Ewert of We Need a Law in conversation with Jared White to discuss the role of pregnancy care centers in the pro-life movement.
We hope to see you there!
The ARPA Canada team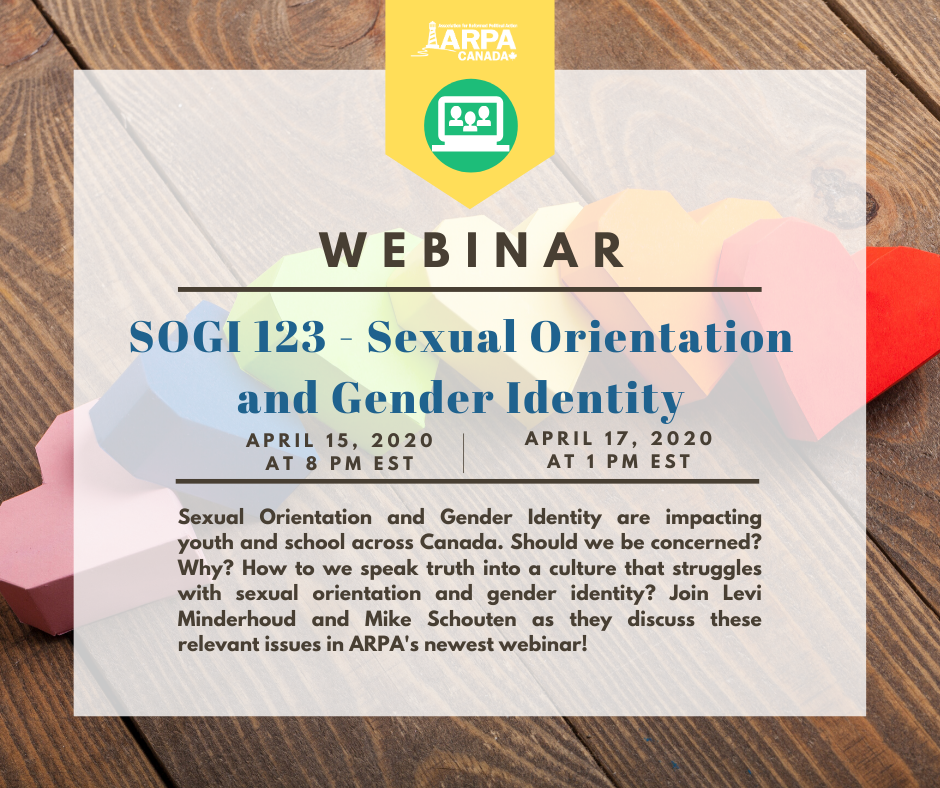 Hosts: Levi Minderhoud and Mike Schouten
Need help with registration? Watch this tutorial video.
Enjoyed this article?
Never miss an article!
Sign up for our newsletter to stay informed about everything ARPA!