Blog

What is it like to plan to teach Ministry of Education curricula Christianly?
December 27, 2007 | ARPA Canada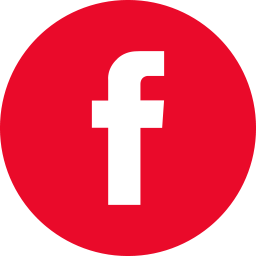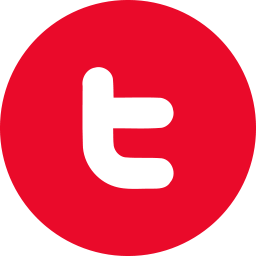 By Derek Stoffels
Teachers' have a moral and legal obligation to teach the designated content in each course's curriculum document. For many courses the government dictates quite specifically the things that you must teach. Fortunately what they don't usually dictate is the perspective you approach the material from. In this article I will try to give you a bit of a glimpse into a teacher's life as they grapple with teaching a particular learning outcome or theme.
I will use as an example the British Columbian course called Social Studies 11 (a history, civics, human geography course) and the learning outcome; the comparison of Canada's standard of living with that of developing nations.
This may seem like a straightforward factual topic and it indeed can be taught very clinically using statistics as the primary source of comparison. I believe that a learning outcome like this should be addressed quite differently than that. To me it is the type of learning outcome that forces a teacher, and ultimately their students, to reflect on things that will disturb their comfortable lives. As I prepare to teach this learning outcome I look at the vision statement of the school, the course content, my responsibility to God, the students and their parents and inevitably I am forced to evaluate once again what it means to live christianly in different areas of life.
This learning outcome seems like a mixed blessing. On the one hand there is cause for rejoicing and thankfulness as you see the incredible material blessings God has poured out on us as a church, community, province and nation. We have a nice school with all our needs being met amply. We have church communities that prosper.
On the other hand this learning outcome doesn't prick but rather can stab or blow a hole in your conscience when you see your wealth contrasted with the poverty that so much more of the world experiences and you then try to reconcile how you can live as a light in this world in relation to that difference in living conditions. When you read passages like Isaiah 58:9-10 where it says "…and if you spend yourselves in behalf of the hungry and satisfy the needs of the oppressed then your light will rise in the darkness,…" or Isaiah 58:6-7 "Is not this the kind of fasting I have chosen: to loose the chains of injustice and untie the cords of the yoke, to set the oppressed free and break every yoke? Is it not to share your food with the hungry and to provide the poor wanderer with shelter- when you see the naked to clothe him and to not turn away from your own flesh and blood?" you are confronted by one of God's strong and unequivocal commands. As I look at my own life and see if I do these things I can't help but think that I fall very short of fulfilling the command. Try to imagine what is meant by "spend(ing) yourself in behalf of the hungry." This picture is one of totally exhausting yourself in your effort to ensure the hungry are fed. Since the Bible so often has a balancing or tension between two points in it I search for understanding so that I can teach a balanced Biblical perspective on this point. I recall many of the basic teachings of the Bible such as Jesus' comment "You will always have the poor among you…"(Jn.12:8). I recall some Old Testament passages where God blesses and promises to bless his faithful people with material wealth (e.g. Deut. 28:1-14; Malachi 3:10-12.) Once the bible has been pored over with this in mind I can begin to try and plan for a biblically balanced approach to the topic. However what if I have some loose ends arising from the texts? For instance has there been a change in the Old Testament teaching about wealth in the New Testament. There seem to be some indications that it does change but so far I am without a conclusion on this point. This uncertainty has to be worked with in the planning. I need to deal responsibly with the texts and towards the students.
As mentioned earlier there is a certain 'agony' in working through units like this. There is tension and frustration with the consequences of sin. There is tension and frustration as you look at your own life and see how you could live differently in connection with this point and don't. There is a humility brought about by seeing that still I can't figure out how exactly to live biblically. There is also a longing for that day when sin will be no more, when poverty will cease to exist, when we will know exactly how to serve God best. There is also always the driving force of your hope and prayer that your teaching will be effective in helping the students to better understand what it means to be a Christian, that they might really wrestle with applying the Word to their lives. There is the hope and prayer that you will see understanding take root and grow. You also realize that you might very well not and that conclusions are to be left in God's capable hands.
As I work through a learning outcome like this one I plan for ways to encourage the students to consider whether we as a community need to significantly change our lifestyles. We look at the waste in our society when it comes to food, packaging, what we spend our money on, or how we use the resources in creation. I try to get the students to examine carefully how the call or command in Isaiah 58 is being met by them. Are we tossing it off too easily with thoughts like, God gives us good jobs so that we can give money to causes like CRWRF, the needy collection, disaster relief and so on. Do we carefully examine our lifestyles and measure them against the call to "spend ourselves"? This is a picture of all-consuming sacrifice rather than the donation of amounts of money or energy that really do not make a difference to our own standard of living and recreation. Isaiah 58 is a picture of active reaching out and concrete caring for others. As a class we hopefully will come to the point where we wonder, what does God require of us? Are we to abandon Canada and go out to Africa or Asia and work to help the oppressed? Are we to go to the poor in our own communities and spend our days and nights helping them? Do we all have to become like Mother Teresa? If so why are there so many very wealthy and faithful believers in the Bible such as Job, Abraham, Joseph, David, Daniel; or in society today as well? The answers to those questions are different from student to student, person to person. The direction at that point is that each needs to prayerfully consider the call God places before them individually and act in response to it. God calls us individually and consequently diversity should be expected in our responses.
To help me teach a unit like this I also turn to books that will help provide me with insight into the topic. As an example in preparation for that unit I read an excellent, very readable book called "Small is Beautiful: Economics as if People Mattered." by E.F. Schumacher. I highly recommend this book to anyone interested in better understanding the economic imbalance in society and how we can counter that. Don't let the word economics scare you off. Think of it as "doing business as if people mattered." Just before I started Small is Beautiful I read a book (not as easy to read but very good and with more detailed and specific in its solutions) called Beyond Poverty and Affluence: Towards a Canadian Economy of Care by Bob Goudzwaard. I also re-read an article of Goudzwaard's called Economics and Ethics: Starting Point or Afterthought. The books If the World were a Village by David Smith and Material World: A Global Portrait or The Hungry Planet by Peter Menzel are also useful resources for this unit. United Nations statistics particularly the Human Development Index are incorporated into the lessons as well. These resources help to show students more clearly the huge gap between our lifestyle as Canadians and that of the bulk of the population of the world. These resources tie in quite well with the whole human geography unit of the Social Studies 11 course of which this is only one learning outcome, and help me to bring Christianity into the picture of comparing standards of living. Each time I teach this learning outcome I need to be careful to search out new material to challenge my thinking and ensure that I have not settled into a rut from which I do not see perspectives or insights that I should and could see.
That is a broad sketch of the "joy and suffering" of planning how to present a topic in a Christian manner. As a Christian teacher I need to face this again and again as I strive to be faithful and true to God and His Word in my planning and teaching.