Blog

Northwest Territories passes motion in support of equal parenting and Vellacott's Motion M-483
June 27, 2008 | ARPA Canada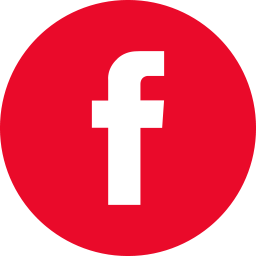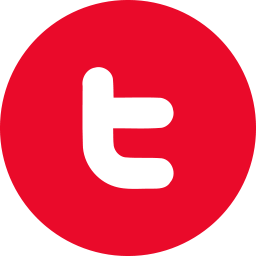 For Immediate Release – June 27, 2008
OTTAWA – The Northwest Territories has demonstrated its pioneering spirit by paving the way for equal parenting in Canada. Guided by the leadership of Kam Lake MLA David Ramsay, the Legislature of the Northwest Territories, on June 19, passed a motion to affirm the importance of "equal parenting" as in the best interests of children even in cases of marriage breakup and family dissolution. This guiding principle of course recognizes exceptions in cases of proven child abuse or neglect. In speaking to his motion, Ramsay said, "I believe strongly that both parents should be involved in the upbringing of a child. If you look around the world, the movement is going to a default system of equal, shared parenting so that both parents in separation and divorce have equal access to children."
The motion passed unanimously with a vote of 11 to zero, with seven abstentions. The Cabinet abstained, but Ramsay, noting that they did not vote against the motion, is confident that, with further study, they will come down strongly in favour of equal shared parenting.
Ramsay's motion was introduced as an expression of support for an equal parenting motion introduced in the Parliament of Canada by Saskatoon-Wanuskewin MP Maurice Vellacott. Vellacott tabled Private Member's Motion M-483 earlier this year and it is scheduled for its first hour of debate this fall. Ramsay said, "I'm waiting anxiously for this vote to take place and debate to take place in the House of Commons in Ottawa this fall. I would look to Members of this House to lend our support to the government in Ottawa to open up the federal Divorce Act and make amendments to it so that we do have a default to equal, shared parenting in this country, and we get with the program of respecting the rights of everybody." Ramsay added: "Mr. Maurice Vellacott, MP from Saskatoon–Wanuskewin, is the MP in Ottawa that is spearheading an effort to open up the federal Divorce Act so that we can see a move towards equal and shared parenting."
In this fall's debate, Vellacott is looking forward to making the case for the importance of both fathers and mothers taking an active role in the lives of their children, regardless of the nature of the relationship between the parents themselves. "The social science is air-tight on the importance of fathers and mothers if children are to be prepared in their early years for the best outcomes in the whole range of life experience as they grow older," Vellacott said. "I want to thank the MPs from different parties who have publicly expressed their support for this motion by putting down their names as Seconders of the initiative," he added.
M-483 reads: "That, in the opinion of the House, the government should propose amendments to the Divorce Act so that law and practice ensure due process protection of rights and equality of parents, and to ensure that children benefit from equal parenting from both their mother and their father, after separation or divorce."
The motion passed in the Northwest Territories' Legislature reads as follows:
"WHEREAS it is in the best interest of the child to have, wherever possible, both parents involved in the parenting of said child;
"AND WHEREAS the current adversarial process pitting parent against parent with the child in the middle is promoted in legislation like the federal Divorce Act;
"AND WHEREAS it would be desirous for the federal government to propose amendments to the federal Divorce Act so that in law and in practice the rights of both parents to due process are observed in all proceedings and that children benefit from equal parenting from their mothers and their fathers after separation or divorce;
"NOW THEREFORE I move, seconded by the honourable Member for Great Slave, that this Assembly signify their support for amendments to the federal Divorce Act to protect the rights of both parents to be involved in parenting the children;
"AND FURTHER that the content and result of these proceedings be forwarded to the federal Minister of Justice and the Member of Parliament for Western Arctic for their consideration."
"I want to thank Northwest Territories MLA David Ramsay for his leadership on this issue of equal parenting," said Vellacott. "Support for equal parenting is a vote for children, a vote for the equally necessary role of moms and dads, and a vote for the principle of equality," Vellacott added.
– 30 –
For more information, contact Maurice Vellacott at (613) 992-1966, (613) 297-2249 or [email protected]
and contact David Ramsay at (867) 669-2296 or at [email protected].