Blog

Chris Kempling to Quit BC Teachers' College after Years of Harassment for Christian Beliefs
July 8, 2008 | ARPA Canada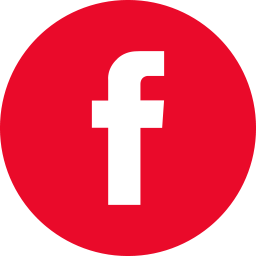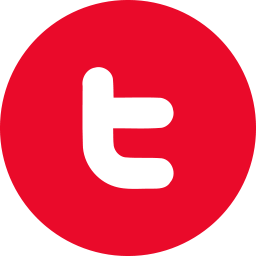 By Hilary White
QUESNEL, BC, July 7, 2008 (LifeSiteNews.com) – Dr. Chris Kempling will be leaving his position in the public school system after years of harassment for his Christian beliefs and his moral stand against the campaign to promote homosexuality in schools. Kempling has announced he will be taking a job at St. Ann's Academy in Kamloops.
Earlier this year Kempling received a fresh list of citations for "conduct unbecoming a member" of the BC College of Teachers (BCCT) for his exposition of the Christian position on homosexuality, which fact Kempling said drove him to leave the College of Teachers.
Kempling said that although this move will afford him greater freedom, it will not prevent the BCCT from continuing their attempt to penalize him for having spoken out against their homosexualist program.
In January this year, the BCCT laid 12 charges against Kempling, citing him for his letters to editors; for quoting biblical passages about homosexual behaviour in an interview with CBC Radio; and for having published an article, re-published by the Calgary Herald in December 2003, outlining the differences between social liberals and social conservatives.
"I've decided I've had enough of the College of Teachers," Kempling said in announcing his decision to change jobs. "Although the remuneration is less [at St. Ann's], it is worth it to me not to have to be a member of the BCCT."
One upshot of the decision to leave the College, however, is the loss of Kempling's legal aid fund, which was provided by the College. The schoolteacher will be covering his own legal costs for an upcoming hearing with the College, but he still faces enormous financial challenges as he throws himself into a fight that is anticipated to take years and which he has said he intends to pursue all the way to the Supreme Court of Canada if necessary.
Kempling was also cited by the College for publishing a scholarly article in a German periodical on homosexuality, for offering "orientation change therapy" to homosexual people and for mentioning this in a radio interview, and for "for having knowledge," while a candidate for the Christian Heritage Party, that an article written by party leader Ron Gray in support of Kempling was posted on the party's website.
Kempling says the list of charges is "the most Orwellian document I have ever read." He also says his lawyer had warned him to "expect a very substantial suspension" if he remained a member of the College. Kempling has been subpoenaed for a four day hearing in late September.
The mild-mannered teacher has been employed as a teacher and counsellor by the Quesnel School District at a high school in Quesnel, British Columbia since 1990. In 1997, he began his life in the limelight as one of Canada's most prominent proponents of free speech and traditional values when he wrote a series of letters to the local papers warning parents and citizens of the efforts of the school system to normalise homosexuality to children.
Kempling wrote in the Quesnel Cariboo Observer, "I refuse to be a false teacher saying that promiscuity is acceptable, perversion is normal, and immorality is simply 'cultural diversity' of which we should be proud."
For writing this, in 2001 Kempling was cited and suspended for professional misconduct by the BCCT. In January, 2003, Kempling expressed his views on CBC radio, at which point his school district instructed him not to express his views on homosexuality in school or in public. But Kempling has chosen to continue to speak out against the homosexualist political doctrines and has stood as a candidate for the Christian Heritage Party in the Cariboo-Prince George riding.
For information on how to donate to Chris Kempling's legal defense fund:
http://www.bcptl.org/index.htm
Read related LifeSiteNews.com coverage:
Conduct Unbecoming a Free Society
http://www.lifesitenews.com/ldn/2008/may/08052304.html
B.C. Teacher Kempling May Lose Teaching License for Defending Christian Beliefs
http://www.lifesitenews.com/ldn/2008/feb/08020611.html