Blog

Vellacott introduces Equal Shared Parenting Private Member's Bill – C-422
June 18, 2009 | ARPA Canada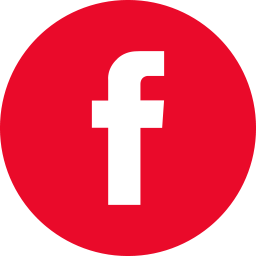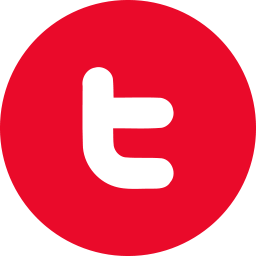 Note: Click here to listen to a one minute speech by Vellacott in support of this bill.
For Immediate Release – June 17, 2009
OTTAWA – Yesterday MP Maurice Vellacott introduced a Private Member's Bill – C-422 – that would amend the Divorce Act to instruct judges to apply the principle of equal shared parenting unless it is established that the best interests of the child would be substantially enhanced by allocating parental responsibility other than equally.
 "This bill is very important in bringing Canadian legislation in line with what the best research says about the best interests of children," said Vellacott. With limited exceptions, children generally demonstrate superior outcomes when both parents – mom AND dad – are actively involved in their children's lives, even if the parents divorce or separate.
 This bill also reflects the spirit of recommendations made over 10 years ago in a Joint House-Senate committee presented to Parliament entitled "For the Sake of the Children."
 "I am grateful today for the many expressions of support from Parliamentarians on a multi-party basis. I am thankful that two of my colleagues, Steven Blaney and Liberal MP Raymonde Folco, both representing Quebec ridings, are on the platform today and can speak to the French perspective on this widely-supported initiative in Quebec," said Vellacott.
 "In the few years that I have been dealing with this issue, I have heard from so many men and women who have urged me to pursue these reforms," added Vellacott. In just the past 24 hours since introducing this bill, I have received an outpouring of thanks and appreciation from across Canada. Many of these people have been working with their own Members of Parliament, as well as with their provincial politicians, to build a strong non-partisan foundation for pursuing lasting equal shared parenting reforms that will be in the best interests of Canadian children."
 Equal shared parenting is the right thing to do for Canadian children. Liberal leader Michael Ignatieff has said that "these are sensible and overdue suggestions, and the fact they are being made shows that men and women are struggling to correct the rights revolution, so that equality works for everyone."
For further comment, call (613) 992-1966 or (613) 297-2249
M. Vellacott présente un projet de loi d'initiative parlementaire sur le partage égal du rôle parental
Pour diffusion immédiate                                                                Le 17 juin 2009
OTTAWA – Le député Maurice Vellacott a présenté hier à la Chambre des communes un projet de loi d'initiative parlementaire – le projet de loi C-422 – qui modifie la Loi sur le divorce de manière que les juges soient tenus d'appliquer le principe du partage égal de la responsabilité parentale sauf s'il est démontré qu'une répartition différente favoriserait grandement l'intérêt de l'enfant.
« Ce projet de loi est très important dans la mesure où il intègre à la loi canadienne les résultats des meilleurs travaux de recherche sur l'intérêt de l'enfant », a dit M. Vellacott. À de rares exceptions près, les enfants se développement généralement mieux quand leurs deux parents – la mère ET le père –  sont activement présents dans leur vie, même s'ils divorcent ou se séparent.
Le projet de loi reflète aussi l'esprit des recommandations formulées il y a plus de dix ans dans un rapport d'un comité mixte de la Chambre des communes et du Sénat intitulé Pour l'amour des enfants.
« Je suis très heureux des nombreuses expressions d'appui que j'ai reçues des parlementaires de tous les partis. Je suis reconnaissant aux deux collègues qui m'accompagnent aujourd'hui, M. Steven Blaney et la députée libérale Raymonde Folco, qui représentent des circonscriptions québécoises et pourront donner le point de vue des francophones sur cette mesure qui bénéficie d'un large appui au Québec »,  a dit M. Vellacott.
« Je m'intéresse à cette question depuis quelques années, et beaucoup d'hommes et de femmes m'ont encouragé à proposer cette réforme », a ajouté M. Vellacott. Rien que dans les 24 heures qui se sont écoulées depuis la présentation du projet de loi, j'ai reçu d'innombrables marques d'appréciation de partout au Canada. Beaucoup émanent de gens qui ont travaillé avec leur propre député, et avec des députés provinciaux, pour constituer une base solide non partisane en faveur d'une réforme établissant la distribution égale des responsabilités parentales dans l'intérêt des enfants. »
Le partage égal de la responsabilité parentale est dans l'intérêt des enfants. Le chef du Parti libéral Michael Ignatieff a dit que ce sont là des propositions sensées qui se font attendre depuis longtemps et que le fait qu'elles soient formulées montre que les hommes et les femmes s'efforcent de corriger la révolution des droits de manière que l'égalité fonctionne pour tout le monde.
– 30 –
Renseignements complémentaires : (613) 992-1966 ou  (613) 297-2249