Article

Canada Summer Jobs mandatory pro-choice attestation hits Christian charities hard
March 14, 2018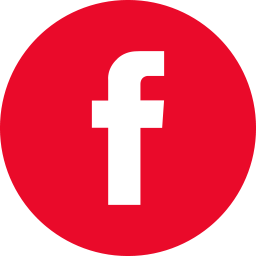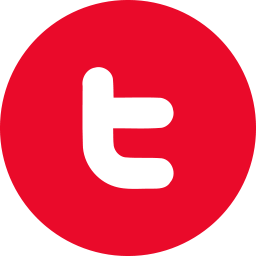 By Lighthouse News
As Parliament prepares to vote on an Opposition motion condemning the Trudeau government's so-called "attestation requirement" for Canada Summer Jobs program funding, evidence is mounting that the requirement is creating problems far beyond the scope of what the government claims to be its intent.
The attestation requires applicants to affirm that the "core mandate" of their organization aligns with so-called "Charter Rights", including "reproductive rights" and "the right to be free from discrimination based on… gender identity or expression." Both Employment Minister Patty Hajdu and the Prime Minister have repeatedly insisted that the requirement was only meant to bar funding for summer employment that is specifically aimed at things such as pro-life activism. However, ARPA Canada is hearing from dozens of businesses and charities who cannot, in good conscience, sign on to the attestation. The requirement to affirm "reproductive rights", they say, conflicts with their values on the issue of preborn human rights.
Nanda Huizinga-Wubs, who operates a popular charter and school bus rental company in the Ottawa area with her husband, says her company "did not apply for funding because of (the) attestation".  There was also an email from a woman who wants to remain anonymous, but who's associated with a children's summer camp. "Students working at (the) camp don't feel comfortable signing this attestation. The camp, which has been affordable for all is going to have to raise their prices to cover the full cost of the students and will be prohibitive for some impoverished families that it serves."
An associate pastor at an Edmonton-area church wrote that "all four of our applications (for Canada Summer Jobs funding) were rejected." A number of Edmonton-area churches have been mobilizing and speaking with their MPs about the issue.
In Tilsonburg, Ontario, the operators of a local thrift store, established to help fund a local Christian school, had their funding denied. Onward Thrift's Joanne Kok says they were "unable to check the box."
Perhaps one of the more compelling pieces of correspondence came from a 17-year old high school student in Guelph, Ontario, who had hoped for a summer job at Lakeside Hope House, a facility that works with the elderly and the homeless. The letter, from student Sonja Verbeek, reads in part:
"The job I had last year involved spending my time with homeless people, preparing and eating meals with them, connecting with homeless individuals, supporting, advocating, and connecting the homeless population to resources that support them. Who is going to give the homeless this support now that these jobs are no longer available? How is it fair to create further distress to Ontario's population that is already very marginalised?"
The letter continues: "The type of people Hope House supports are mostly not people of faith. Hope House does not and has not asked them to subscribe to the organisation's beliefs. They simply want to make their lives better."
And it's not just faith-based organizations that are objecting to the attestation. Peace River-Westlock Member of Parliament Arnold Viersen released a letter last week from Bernadette Sharpe, the Chief of the Loon River First Nation in his constituency. "As an Indigenous Nation that ascribes to religious values, the restriction or force infringes on our Equality Rights under the Canadian Charter of Rights and Freedoms," Sharp wrote. "We hold to the values taught by our elders, and will not compromise (those values) for a few dollars."
Parliament is set to vote on March 19th on an Opposition motion that pushes back on the attestation. The motion reads
That, in the opinion of the House, organizations that engage in non-political non-activist work, such as feeding the homeless, helping refugees, and giving kids an opportunity to go to camp, should be able to access Canada Summer Jobs funding regardless of their private convictions and regardless of whether or not they choose to sign the application attestation.
The motion is sponsored by the opposition Conservatives, and it's widely expected that the Liberals will impose party discipline and "whip" the vote. However, ARPA's Director of Law & Policy André Schutten says there is precedent for the government changing its mind on these kinds of issues. He points to discussions last year on an amendment to the Criminal Code to remove special protections for worship services. "The Liberals, going into the Committee (hearing on that issue) were completely for striking that section from the Criminal Code. The Justice Minister was in favour of it, and yet at the Committee stage, we saw the Liberals switch their vote specifically in response to grassroots action where every-day Canadians were contacting them and saying they were really concerned."
Schutten says it's particularly important that Liberal MP's get the message on this issue. ARPA has launched an EasyMail campaign and telephone campaign to help you contact your elected representative. Please send your email and phone your MP before the scheduled vote on Monday.
You can listen to the full interview with André as featured on our Lighthouse News broadcast here.