Article

ARPA Canada releases full-length version of its "Ending Suffering: The Palliative Alternative" documentary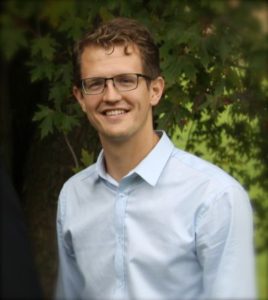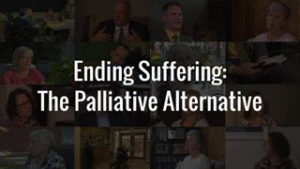 ARPA has now released a full-length version of its "Ending Suffering – the Palliative Care Alternative" video. Over the past year, 12 individual videos have been posted online, and now those individual interviews have been compiled into a single, full-length video.
Grassroots Manager Colin Postma says the video project was conceived more than a year ago, just ahead of the 2016 annual Fall Tour. "André (Schutten) and I put together this crazy plan (last year) to film a series of 12 individual interviews over a period of two weeks. While we were doing our tour last year – doing our school speaking engagements, our evening presentations pretty much on every single week night – we managed to cram these interviews in during the day." He says it was a "huge project", but they're "pretty excited" with the result.Postma says the video is designed to get people to reconsider the idea that exists in public culture that euthanasia is "the only so-called 'compassionate option'" for those facing end-of-life choices.
Postma is encouraging screenings for families, youth groups, and civics classes, and he's also encouraging local ARPA chapters to host "screening nights" of the video. "A number of our chapters have done video screenings of 'Over 18', the 'Hush' documentary, (and the) 'Red Light, Green Light' documentaries. Ideally this would be another one of those documentaries that we could add to the list of documentaries to screen."
The video is just under an hour long. It's available online at the ARPA YouTube channel, and DVDs are being sent out this fall to regular ARPA donors.