Article

Vellacott applauds Justice Minister Rob Nicholson's affirmation of the best interests of children in cases of family breakdown
August 24, 2009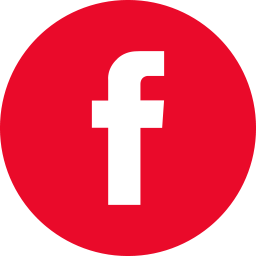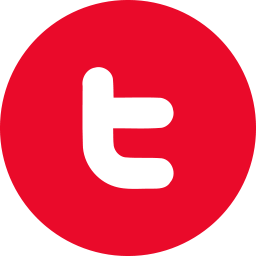 For Immediate Release – August 18, 2009
OTTAWA – MP Maurice Vellacott (Saskatoon-Wanuskewin) applauded Justice Minister Rob Nicholson for his affirmation of the best interests of children at the annual meeting of the Canadian Bar Association, being held this week in Dublin, Ireland.
Minister Nicholson was responding to a question about Vellacott's Private Member's Bill (C-422), which would amend the Divorce Act to implement equal shared parenting. According to news reports, the Minister said: "I believe, and I think most people who have been involved in family law or studied this, that the best interests of the child are always paramount … and should be."
"This is exactly the spirit behind my Private Member's Bill, C-422," said Vellacott. "I am very encouraged by the Minister's comments."
Bill C-422 would bring Canadian legislation in line with what the best research says about the best interests of children. With limited exceptions, children generally demonstrate superior outcomes when both parents – mom AND dad – are actively involved in their children's lives, even if the parents divorce or separate. That is why Bill C-422 would direct courts to make equal shared parenting the presumptive arrangement in the best interests of the child, except in proven cases of abuse or neglect.
One of the most recent published studies in this field is by Prof. Edward Kruk, M.S.W., Ph.D. ([email protected]; 604-822-2383), of the University of British Columbia. In the Executive Summary to his report he notes: "Research is clear that children fare best in post-separation relationships in which they maintain meaningful routine parental relationships with both of their parents beyond the constraints of a "visiting" or "access" relationship, in which they are shielded from destructive parental conflict, and in which they are protected, to the highest degree possible, from a marked decline in their standard of living. Contrary to current practice and dominant socio-legal discourse in Canada, when parents disagree over the living arrangements of their children after separation, new evidence suggests that [the best] conditions [for children] are best achieved by means of a legal shared parental responsibility presumption, defined as children spending at least 40 per cent of their time with each parent, rebuttable only when a child is in need of protection from a parent."
Bill C-422 would provide greater clarity to the law by finally defining "best interests of the child" in Canada's Divorce Act. In her analysis of Bill C-422, Pamela Cross of the National Association of "Women and the Law, also emphasized the importance of providing legislative substance to this language. "The absence of any spelled-out criteria in applying the best interests of the child test" poses "significant challenges and barriers," she wrote, "to women with children."
Bill C-422 is a non-partisan effort, reflecting the spirit of comments made by Liberal leader Michael Ignatieff, who has said: "These groups demanded that the 'custody and access' regime created by the Divorce Act of 1985 be replaced with a 'shared parent' regime in which both parents are given equal rights to bring up their children. These are sensible and overdue suggestions, and the fact they are being made shows that men and women are struggling to correct the rights revolution, so that equality works for everyone."
"Furthermore," noted Vellacott, "Canadians overwhelmingly support equal shared parenting according to polls and all political parties agreed 10 years ago in the "For the Sake of the Children" report that Shared Parenting was the way to go. Additionally, all indications point to growing non-partisan consensus in this parliament that it's time to address commitments made by all parties a decade ago."
"A recent poll I commissioned," added Vellacott, "conducted by Nanos Research, shows that 78% of Canadians support equal shared parenting, with a high of 86% support in the province of Quebec. Slightly more women than men support equal shared parenting. Among supporters of major political parties, about 78% of Conservatives support equal shared parenting; 75.8% of the NDP; 80.6% of Liberals supported equal shared parenting; and 83% of Bloc supporters endorsed equal shared parenting."
Bill C-422 reflects extensive input from the Canadian extended divorce community, whose members well understand the realities of family law through trial by fire. In many ways, it is they who are the experts. Members of Parliament should accord them the long overdue status as primary stakeholders in this complex issue.
Working with the Canadian Equal Parenting Council, a coalition of 40 organizations, Vellacott has developed legislation that not only defines decision criteria for the best interest of the child, but also faces up to the contentious issues of child abuse and inter-partner violence. It represents a solid down payment for long overdue reform in family law.
– 30 –
For further comment, call (613) 992-1966 or (613) 297-2249