Take Action: Federal Bill C-6
[vc_raw_js]JTNDc2NyaXB0JTNFJTIwJTBBdmFyJTIwcGVyQ291bnQlMjAlM0QlMjBzZXRJbnRlcnZhbCUyOGZ1bmN0aW9uJTI4JTI5JTdCJTBBJTIwdmFyJTIwcGVyJTIwJTNEJTIwZG9jdW1lbnQuZ2V0RWxlbWVudHNCeUNsYXNzTmFtZSUyOCUyN3Byb2dyZXNzX251bWJlciUyNyUyOSU1QjAlNUQuaW5uZXJUZXh0JTNCJTBBJTIwZG9jdW1lbnQuZ2V0RWxlbWVudHNCeUNsYXNzTmFtZSUyOCUyN3Byb2dyZXNzX2NvbnRlbnQlMjclMjklNUIwJTVELnN0eWxlLndpZHRoJTIwJTNEJTIwcGVyJTNCJTBBJTdEJTJDMTAwJTI5JTNCJTBBJTBBc2V0VGltZU91dCUyOGZ1bmN0aW9uJTI4JTI5JTdCJTBBY2xlYXJJbnRlcnZhbCUyOHBlckNvdW50JTI5JTNCJTBBJTdEJTJDMzAwMCUyOSUzQiUwQSUzQyUyRnNjcmlwdCUzRQ==[/vc_raw_js]
Advancement of C-6
Bill C-6 passed Third Reading in the House of Commons. It will now move to the Senate for consideration, committee work and a final vote before receiving Royal Assent.
Check the current status of Bill C-6 here!
---
Week of June 21st, 2021
June 22nd – Just a few hours ago Members of Parliament voted 263-63 in favour of Bill C-6. The Bill will now move to the Senate for the next stage of debate. As summer recess is approaching, this is likely to begin in September.
Read ARPA Canada's press release in response to the vote here.
While there will still be opportunity for the Senate to modify the bill, we would like to encourage you now to communicate with your MP. Votes in the House of Commons matter and MPs need to know that the how they vote is important.
Please take a few moments to check how your MP voted on Bill C-6 and then send a short email to them as follow up.
If they voted against the bill, please thank them, and share appreciation for their courage to do so. If they voted in favour of the bill, respectfully register your disappointment, and share with them that you hope and pray the Senate will amend the bill.
How did my MP vote?
---
Pastors express concern regarding Bill C-6:
We've asked several Canadian Pastors to share their concerns with Bill C-6 and the implications for their ministries.
Watch the videos below:
---
Where can I read more?
Read some of our previous articles on C-6 and conversion therapy: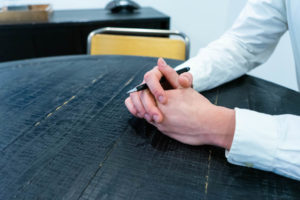 Bill C-6 is rushed through the Justice Committee and comes out worse
On December 10th, the Justice Committee of the House of Commons completed their study…
Read More!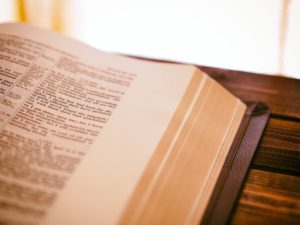 Jan 17, 2021 – 'Statement Sunday'
Bill C-6 regarding 'Conversion Therapy' has been moving very quickly through the various stages toward becoming law…
Read More!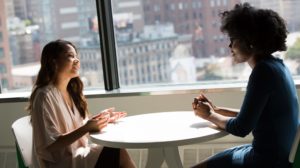 Federal Liberals retable criminal ban on 'conversion therapy' with major legal implications for pastoral ministry.
In case that is unclear, let me apply it directly to the pastoral work of the church…
Read More!
What can you do?
We have these ready-made forms for you to put together a hand written note  and mail in to the House of Commons. You can just drop it into any envelope with the same address as what is on this form, and mail it without postage.
Don't know what to say?
Well we have a one-page talking point document that you can use for reference. Make it one paragraph or fill multiple pages. It is up to you! Why handwritten notes? Well MPs get email quite a lot, and when they get a handwritten letter from a constituent like you it really gets their attention!
---
ARPA's Submission to Parliament
Director of Law and Policy André Schutten and José Ruba from Faith Beyond Belief present to the House of Commons Justice Committee on the conversion therapy ban legislation Bill C6. You can watch the full presentation here.