Blog

Major Canadian Businesses Supporting Raunchy Toronto Gay Pride Parade
June 30, 2010 | Daniel Kanis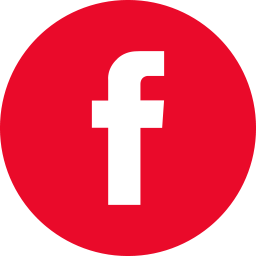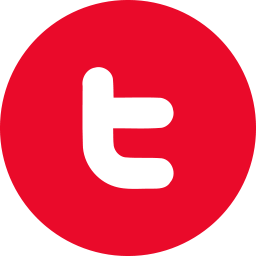 ARPA Note: We can be thankful that this year hundreds of thousands of our tax dollars aren't funding this. This is an example of how your taking action makes a difference.
By Thaddeus M. Baklinski TORONTO, June 29, 2010 (LifeSiteNews.com) – LifeSiteNews has compiled a list of the corporate sponsors who are supporting Toronto's sordid annual homosexual "pride" parade (see below).
Most of the sponsors are private companies, but some, such as OLG (Ontario Lottery and Gaming) are government-run organizations.
REAL Women of Canada's National President, Cecilia Forsyth, released a letter following last year's Toronto homosexual exhibition saying, "The Gay Pride Parade is well known for its full nudity, open engagement in public sexual acts and its deliberate disregard of behaviour acceptable to most sectors of Canadian society. The parade is about hedonistic exhibitionism and narcissism, promoting a deadly form of sexuality. The parade is designed to shock and titillate and the week-long 'celebration' has become an excuse for partying, drug use and promiscuity."
This has not, however, stopped some of Canada's largest corporations such as TD Bank, and Pizza Pizza from getting behind the week-long sex fest.
Contact information for the businesses that are supporting Toronto Gay Pride.
Toronto Dominion (TD) Bank:
Toronto-Dominion Centre
P.O. Box 193, Toronto, ON M5K 1H6
Phone: 1-866-222-3456
Fax: 1-877-983-2932
Email: [email protected]
"Bud Light" made by Labatt Brewery (now owned by Anheuser-Busch InBev.)
Labatt House
207 Queen's Quay West, Suite 299
Toronto, Ontario M5J 1A7
Phone: 416-361-5238 or 1-800-268-BEER
Email: http://www.labatt.com/contact/
Ontario Lottery and Gaming Corporation (OLG)
4120 Yonge Street, Suite 420
Toronto, Ontario M2P 2B8
Phone: OLG Support Centre 1-800-387-0098
Email: https://olg.ca/lottery_contact.jsp
Barefoot Wine & Bubbly
Barefoot Cellars, Modesto, California
Email: http://www.barefootwine.com/contact/ContactUs.html
Jones Soda Co.
234 9th Avenue North
Seattle, Washington, USA, 98109
Phone: (206) 624-3357 or 1-800-656-6050
Fax: (206) 624-6857
Pizza Pizza
500 Kipling Avenue
Toronto, ON M8Z 5E5
Phone: 416-967-1010
Email: [email protected]
Centre for Addiction and Mental Health
CAMH McLaughlin Information Centre
Phone: 1-800-463-6273 (in Toronto, 416-595-6111)
Email: [email protected]
All Canadian Self-Storage
1 Laird Drive
Toronto, ON M4G 3S8
Phone: (416) 203-3331
Email: http://www.canada-storage.com/ContactUs_TorontoCentre/View.aspx
Rogers Communications Inc.
Phone: 1-888-ROGERS1 (764-3771)
Email: [email protected]
Winners
Winners Merchants International L.P.
Corporate Home Office
6715 Airport Road
Mississauga, ON L4V 1Y2
Phone: 905-405-8000
Email: https://www.winners.ca/en/contact-us.asp
HomeSense
Winners Merchants International L.P.
Corporate Head Office
6715 Airport Road
Mississauga, ON L4V 1Y2
Phone: 1-800-646-9466
Email: http://www.homesense.ca/en/contact.asp
Via Rail
Phone: 514 871-6000 or 888 842-7245
Email: http://www.viarail.ca/en/contact-us
Eatertainment Hospitality Inc.
Manulife Centre
Suite 216 – 55 Bloor Street West
Toronto, Ontario, M4W 1A5
Phone: 416-964-1162
Email: [email protected]
The Ontario Trillium Foundation
Phone: 416.963.4927 or 1.800.263.2887
Fax: 416.963.8781
Email: [email protected]
Sutton Place Hotels
955 Bay Street
Toronto, Ontario, M5S 2A2
Phone: 416.924.9221
Fax 416.924.1778
Email: [email protected]
CTV
Phone: (416) 384-5000
Email: [email protected]
CP24
Viewer Response Line
Phone: 416-384-2700
Email: [email protected]
Toronto Star
Phone: 416-367-2000
Email: [email protected]
See related LSN articles:
Conservatives Deny Funding to 2010 Toronto Gay Pride Festival
http://www.lifesitenews.com/ldn/2010/may/10051101.html