Article

ARPA Canada is hiring – Alberta Director
February 16, 2017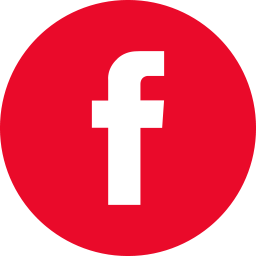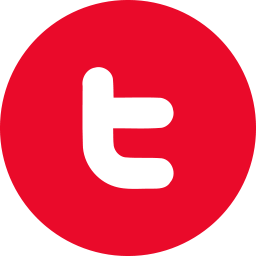 The Association for Reformed Political Action (ARPA) Canada is a non-profit organization devoted to educating, equipping, and encouraging Canada's Reformed Christians to political action and bringing a biblical perspective to our civil governments. By God's grace, and through the support of Albertans, we are looking to greatly expand our work in Alberta by adding a full-time team member dedicated to executing our mission in that province.
Job Description: Alberta Director (Full Time)
Location: Consideration will be given to someone based either in Alberta or Ottawa.
Deadline for Applications: March 31, 2017
Requirements for application:
A successful applicant will work alongside the current ARPA Canada staff and report to the Director of Law & Policy. The primary responsibility will be to mobilize Albertans through effective political action and to bring a solid Christian perspective to the members of the Alberta legislature. This will include:
Grassroots Engagement
Travel through the province regularly, building strong relationships of mutual respect with Alberta churches, schools, ARPA groups, and individuals;
Communicate current political challenges and opportunities to Albertans in a way that inspires them to action;
Lead by example, showing what godly political engagement can look like;
Assist with the formation and support of local ARPA groups and school clubs.
Research and Writing
Produce articles, policy reports, action alerts, government submissions, and a variety of other means of communication in a manner that requires minimal oversight;
Be able to communicate policy ideas in a way that resonates with both government officials and our grassroots. This includes a variety of ages, experiences, and interests;
Produce newsletters, web content, and social media posts for our regular communication with ARPA's constituents;
Develop expertise on some of the key issues that ARPA Canada focusses on and be able to interact quickly with government, media, and ARPA's constituents on these issues.
Public Speaking/Presentations
Draft speech transcripts, produce PowerPoint and Prezi presentations, and be able and willing to deliver this content to a variety of audiences including schools, churches, and the public;
Possibility of taking part in national tours;
Speaking at local events/presentations, as required;
Deliver at least 15 presentations a year in Alberta.
Lobbying
Meet regularly with public office holders with the goal of building long-term relationships and influencing public policy;
Propose draft legislation and policies to government officials, and assist those who are willing with research and support;
Prepare and present government submissions for committees, etc.
Media Engagement
Prepare op-eds and press releases for mainstream media;
Take part in media interviews on particular policy issues that ARPA engages with.
Other responsibilities may arise, depending on the skills of the candidate and requirements of the organization.
Employment details:
Salary, health benefits and RRSP provided;
Salary is negotiable;
Position start time is negotiable depending on individual circumstances.
Requirements for Applicant
Heartfelt agreement with the mission and core principles of ARPA Canada;
Active membership in a confessional Reformed church (a confessional Reformed church is one that faithfully upholds Scripture and the Three Forms of Unity or the Westminster Standards) and ability to give a personal statement of faith (as per Q&A 21 of the Heidelberg Catechism);
Will abide by ARPA staff policies, including those pertaining to expenses and staff conduct;
If not currently living in Alberta, must have previously lived there for at least three years;
Six month trial period and minimum 5 year expected commitment;
At least five years working experience in a related field (education, communications, law, politics);
Must be willing to travel a minimum of 20 nights a year, including at least 6-8 trips within Alberta;
Minimum of an undergraduate degree;
Proficiency with MS Office and a variety of web applications;
Self-motivated and disciplined work ethic – ability to work alone long-term while producing a high volume of work, sometimes with little notice;
Ability to work well with a team that is scattered across Canada, through virtual means;
Exemplify a positive attitude:

Show love and grace to all;
Demonstrate the fruit of the Spirit;
Promote a positive culture of excellence and zeal for the organization's mission;
Respond to challenges and set-backs with godly perspective;
Demonstrate humility and a heart of service.
Assets:
Experience with volunteering with local ARPA groups
Political experience with a similar organization and/or political party
Application Procedure:
If you are interested in the job description and meet the requirements listed above, please submit a resume, an accompanying cover letter, a personal statement of faith, the names and contact information of at least two work references and the name and contact information of one character reference (preferably a pastor or elder). Complete application packages must be submitted to ARPA Canada's Executive Director Mark Penninga at [email protected].
The cover letter must introduce yourself, detail how you fulfill the requirements listed above, indicate your salary requirements and address the location requirements noted above. Writing samples are welcomed (e.g. articles, papers or reports you have written).
Please Note: ARPA Canada is very grateful for any interest shown in this position. However, due to time constraints and other responsibilities, we reserve the right to not interview all applicants. The deadline for applications may also be changed as we deem necessary. Multiple interviews may be required. ARPA Canada reserves the right to not fill this position.