Article

ARPA Canada is hiring – Webmaster, Developer, and Video Editor
January 19, 2018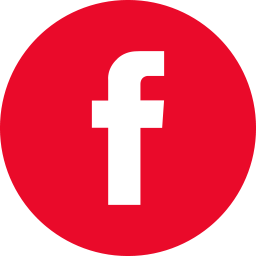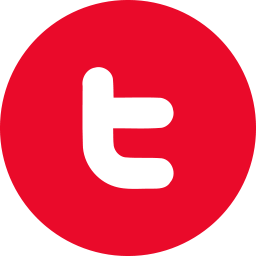 The Association for Reformed Political Action (ARPA) Canada is a non-profit organization devoted to educating, equipping, and encouraging political action among members of Canada's Reformed churches and shining the light of God's Word to our civil governments. We are seeking a qualified person or persons to assist us as an employee or contractor to fill the roles of:
Webmaster, Developer, and Video Editor
The ideal candidate or candidates will be responsible for furthering ARPA's mission by managing our websites and information technology, producing videos, and developing tools that will equip our constituents with the means to be an effective salt and light. He or she will have a heart for using technology to maximize the quality and reach of ARPA's resources and activities (including the WeNeedaLAW.ca campaign).
Location: Home-based office throughout Canada, or ARPA's Ottawa office.
Deadline for Applications: February 26, 2018
Note: We are open to filling this position with more than one person. If you have skills in some of the following job description and are interested in applying we encourage you to do so.
Responsibilities:
Duties will include some or all of the following, depending on experience and ability:
Web Construction and Development:

Actions:

Able to gather requirements and build a top to bottom solution.
Able to learn and critically decide on usefulness of new frameworks
Comfortable with debugging an unknown system using an API reference.

Knowledge:

WordPress (!) – content creation, website administration, multisite, custom development
Apache, PHP, MySQL, jQuery, Angular 2, HTML in emails, HTML5, Google Analytics

 Design

Actions:

Manipulate website themes
Create responsive webpage layouts

Knowledge:

Graphics software (e.g. Adobe, GIMP, Inkscape…)

Video Production

Actions:

Complete entire post-production process for videos destined for social media and/or other means of distribution, including chroma keying (green screen removal), video editing (cropping, colour adjustment, other tweaks), audio-video synchronization, multi-camera editing, text overlay creation, music selection and editing, stock media acquisition, and selection of appropriate render settings for the target medium.

Knowledge:

Familiarity with video editing software (e.g. Sony Movie Studio, Sony Vegas…)

App Development

Actions:

Develop and/or maintain mobile apps for the Android and iOS platforms using the Ionic Framework

Knowledge:

Working knowledge of HTML, Javascript, Angular 2, the Ionic Framework, and the Cordova platform
Familiarity with debugging tools for the iOS and Android platforms (emulators and USB debugging)
Familiarity with iTunes Store and Google Play app submission processes

IT:

Actions:

Able to debug remotely for regular users
Able to be on call

Knowledge:

Mac OSX, Windows 7 or greater

Server Administration:

Actions:

Multisite management
Software updates and update debugging
Uptime Monitoring / On call ability
Intrusion detection and response
Knowledge (comfortable with):Linux, Git, Remote shell, Injection and email attacks, VPS management

Other duties as requested.
Wage: Negotiable depending on experience and skills.
Requirements for applicant:
Heartfelt agreement with the mission, vision, tone, and core principles of ARPA Canada;
If applying for an employee position, willing to abide by ARPA staff policies including those pertaining to expenses and staff conduct;
Active membership in a confessional Reformed church (a confessional Reformed church is one that faithfully upholds Scripture and the Three Forms of Unity or the Westminster Standards);
Self-motivated and disciplined work ethic – ability to work alone;
Able to provide own working space without compensation;
Flexible with quickly changing priorities and duties and able to respond quickly to time-sensitive matters;
Excellent interpersonal skills and the ability to work well with all levels of internal management and staff, as well as grassroots supporters;
Friendly and servant-hearted demeanor;
Ability to work well with a team, through email and video conferencing;
Portfolio showcasing previous experience related to this job;
Six month trial period and minimum 3 year expected commitment.
Application Process: If you are interested in the job description and meet the requirements that we are looking for, please submit:
a resume/portfolio and an accompanying cover letter (that briefly introduces yourself and details how you fulfill the specific requirements above);
the names of three people who we can contact as references, one of whom is a character reference;
your requested compensation and the amount of time you can provide (weekly);
and a brief and personal statement of faith;
If you have a current related business and are interested in fulfilling parts of the job description as a contractor, please send an email that details what services you can specifically provide, the amount of time you can provide, the compensation required, and a portfolio/resume detailing your experience.
Please send these to ARPA's Executive Director Mark Penninga at [email protected].
ARPA Canada reserves the right to only follow-up with, interview, and hire candidates that it deems suitable for the position.