Article

Bill C-6 (Conversion Therapy) Passes through the House of Commons
June 22, 2021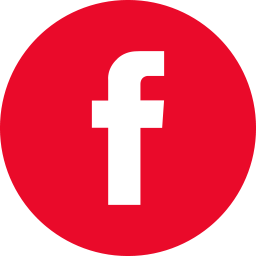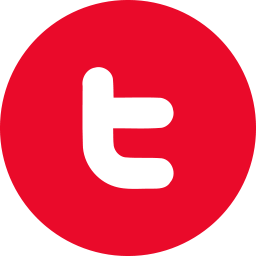 For immediate release – Ottawa, ON
June 22, 2021
Senate amendments needed to make conversion therapy law one that LBGTQ+, feminist, and religious groups can all support
A majority of MPs voted in favour of Bill C-6 today, pushing the bill to criminalize "conversion therapy" into the Senate. No organization in Canada opposes the principle of banning coercive or tortuous therapies. However, Bill C-6 defines conversion therapy so broadly that some members of the LGBTQ+ community, religious groups, medical professionals, and feminists have spoken out against the bill, urging amendments.
"We support a bill banning conversion therapy, but not this bill, because it bans more than conversion therapy," said André Schutten, a constitutional lawyer and ARPA Canada's Director of Law and Public Policy. "Experts in law and medicine, and advocates from a wide variety of groups across this diverse country are rightly concerned about the impact this bill will have on reducing the availability of psychological and spiritual help for those struggling with deep existential questions."
ARPA Canada condemns coercive practices designed to alter a person's sexuality through pain, pharmaceuticals, surgery, or shaming rituals. But C-6's definition of conversion therapy goes well beyond these archaic practices, capturing counselling and psychological support for those who struggle with gender dysphoria, as well as spiritual counselling around questions of sexual ethics and identity.
"The Justice Minister refused to make common-sense amendments to the legislation that would have clarified the law, made the bill constitutionally sound, and satisfied the concerns expressed by feminist groups, LGBTQ+ advocates, and religious leaders while still prohibiting conversion therapy. Minister Lametti insisted on putting politics ahead of good law by keeping the definition overly broad and vague. Sadly, a majority of MPs went along with it today," explained Schutten.
"We are now looking to the Chamber of Sober Second Thought to make simple amendments to the definition in the bill so that parents don't risk five years in jail for asking a counsellor to help them work through gender dysphoria issues with their child."
Many feminist organizations (including Alberta Radical Feminists, Alberta Women's Advocacy Association, Canadian Women's Sex-Based Rights, Pour les droits des femmes due Quebec, We the Females, and the Women's Human Rights Campaign) urged the Standing Committee on Justice and Human Rights to adopt amendments to ensure supports remain in place for girls in an overly sexualized world. ARPA Canada and many other legal and religious organizations made substantially similar requests. They urged MPs to be mindful of the lack of consensus in Canada on how best to treat gender dysphoria, to not criminalize "non-affirmative" psychotherapy, to clearly define the term "conversion therapy," to listen to those who have de-transitioned or desisted from a transgender identity, and to encourage a full exploration of comorbid conditions underlying a patient's gender dysphoria before initiating invasive medical treatments.
"We have been so encouraged to see the number of faith leaders who have met with their MPs to explain why C-6 needs to be improved. And it has been particularly encouraging to see that this concern is held by a wide spectrum of Canadians, regardless of their faith or worldview," added Schutten. "Sadly, this government, with the support of most other MPs, chose to ignore these concerns. It isn't only parents and pastors who are going to be hurt by this. This bill will hurt LGBTQ+ Canadians the most. It will deny them the broad range of choices for counselling support that are freely available to other Canadians. It is now up to the Senate to turn this sloppy bill into a strong piece of legislation that protects vulnerable children and that a wide spectrum of Canadians can support."
– 30 –
ARPA Canada's brief to the Standing Committee on Justice and Human Rights is 
available here
. A summary of recommendations from Canadian feminist groups is available from ARPA Canada upon request.
André Schutten is available for media interviews today and tomorrow. He can be contacted directly at 
[email protected]
 or 613-297-5172