Article

Parliamentarians Say 'No' to Stopping Euthanasia Expansion
October 19, 2023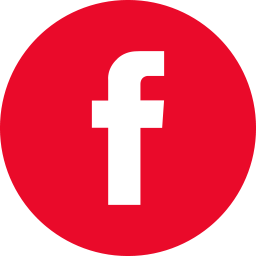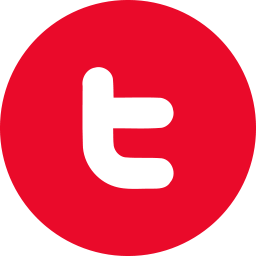 Euthanasia should never be a solution for mental illness. This has been, and will remain, a primary focus of ARPA Canada's Care Not Kill campaign. This was also the focus of Bill C-314 which would have entirely stopped the expansion of euthanasia to those with mental illness. On October 18, Bill C-314 was defeated in the House of Commons. So where do we go from here? Does the defeat of Bill C-314 mean the conversation is over?
Recap
The expansion of euthanasia to those with mental illness was first introduced in 2021 through Bill C-7, when the Senate included an amendment that would make this expansion happen as of March 17, 2023. In the meantime, many organizations voiced their concern about this proposal. Doctors, psychiatrists, lawyers, and researchers flagged many problems with expanding access to euthanasia to those with a mental illness. In response, the government delayed it until March 17, 2024. Earlier this year, just 8 days after the government announced they would delay the expansion of euthanasia, MP Ed Fast introduced Bill C-314, indicating that a delay was not enough but that the expansion needed to be stopped entirely.
In the meantime, Canadians across the country have been actively engaged on this issue. We've seen stories in the media pointing to concerns with the expansion of euthanasia, stories of people being offered euthanasia or trying to access euthanasia because they can't access the care they need.
Canadians have emailed and met with their MPs, talked with their neighbours, and spread the message of caring, not killing. Supporters of the Care Not Kill campaign delivered nearly 250,000 flyers to create awareness about the planned expansion, and later, on the importance of passing Bill C-314. This has contributed to the ongoing conversation.
Final Debate and Vote
In the final hour of debate on the bill on October 5, NDP MP Don Davies noted his concern about extending euthanasia to Canadians with mental illness: "Bill C-314, the bill before the House today, would remove this eligibility at least until we have satisfactory answers and guardrails to ensure that we can extend this profoundly permanent step with confidence. In my view, we do not have that necessary confidence today, and I think the majority of Canadians and health professionals, and the data, concur… It is going to be my position to support this bill and I think we must move very cautiously."
The vote on Bill C-314 took place on October 18. Ultimately, the bill failed with 167 MPs opposed and 150 MPs in support.
While the defeat of the bill is disappointing, let's pause here a moment. MPs voted on a critical bill on a social issue dealing with a matter of life and death for those with mental illness. And 150 MPs voted in support. If only 9 MPs had voted in favour rather than against, the bill would have passed. While the government continues to move forward with euthanasia for mental illness, nearly half of our Members of Parliament remain opposed, including 8 MPs from the governing party itself. Here's the full breakdown of votes:
Liberal: Yea: 8, Nay: 136, Did not vote: 14
Conservative: Yea: 115, Nay: 0, Did not vote: 2
Bloc Quebecois: Yea: 0, Nay: 30, Did not vote: 2
NDP: Yea: 24, Nay: 0, Did not vote: 1
Independent: Yea: 1, Nay: 1, Did not vote: 1
Green: Yea: 2, Nay: 0, Did not vote: 0
The MPs that did not vote either way could have done so for a variety of reasons, but certainly some of these intentionally abstained. Perhaps they are still struggling with the issue or maybe they decided they couldn't vote the way their party recommended. It's hard to say why MPs abstained or were unable to vote, but the vote as a whole indicated one thing: the debate on euthanasia for those with mental illness is far from over. We can so easily get caught up in the fact that a bill did not pass. But the number of MPs who supported this bill sends a message that Canadians are not done with this issue yet. Canadians still know that this expansion does not make sense.
Find out how your Member of Parliament voted here, and send them a message to thank them or express your disappointment.
Where to from here?
Bill C-314 has been defeated. There is now no bill that seeks to remove the expansion of euthanasia to those with mental illness or scale back Canada's euthanasia regime in any other way. As of today, the expansion of euthanasia is still set to take place on March 17, 2024. That's the reality.
But Canadians have said they don't support the expansion of euthanasia. A recent poll indicated that 82% of Canadians believe mental health care should be improved first before MAiD eligibility is expanded to mental illness. That same poll indicated that in general, 50% of Canadians strongly oppose expanding euthanasia to mental illness, 21% are unsure, and only 28% support such a move.
The government continues to move forward with the expansion. In response to calls to support Bill C-314, the government indicated that they will re-strike the Joint Committee that studied euthanasia earlier this year. The government seems to believe that they simply need enough time to 'get things right' as it pertains to euthanasia and the mentally ill. Despite concerns, the government has so far proposed no new safeguards for those with mental illness. ARPA Canada and others will continue to seek to influence the conversation, also at the Joint Committee when it resumes meeting. This Committee will be another opportunity to continue to raise concerns about the expansion of euthanasia. We pray that they will indeed address the numerous concerns with Canada's euthanasia regime rather than seeking to expand access to euthanasia.
No matter the result, we continue to advocate for caring, not killing in all circumstances. MP Ed Fast, who introduced Bill C-314, closed his debate on the bill with this challenge: "A famous world leader by the name of Moses once challenged his own people with a choice and a promise: 'I have set before you life and death, blessing and curse. Therefore choose life, that you and your offspring may live.' I want my descendants to live, to prosper, to thrive, and I want the same for our mentally ill, our Indigenous peoples and indeed all Canadians. It is time to end this experiment. With so much uncertainty, surely we should err on the side of life, not death."
Canadians must continue putting pressure on elected officials to care, not kill. And while we do so, we continue to trust that God holds the future in His hands.
"The Lord sat enthroned at the Flood,
and the Lord sits as King forever.
The Lord will give strength to His people,
the Lord will bless His people with peace."
~ Psalm 29:10-11