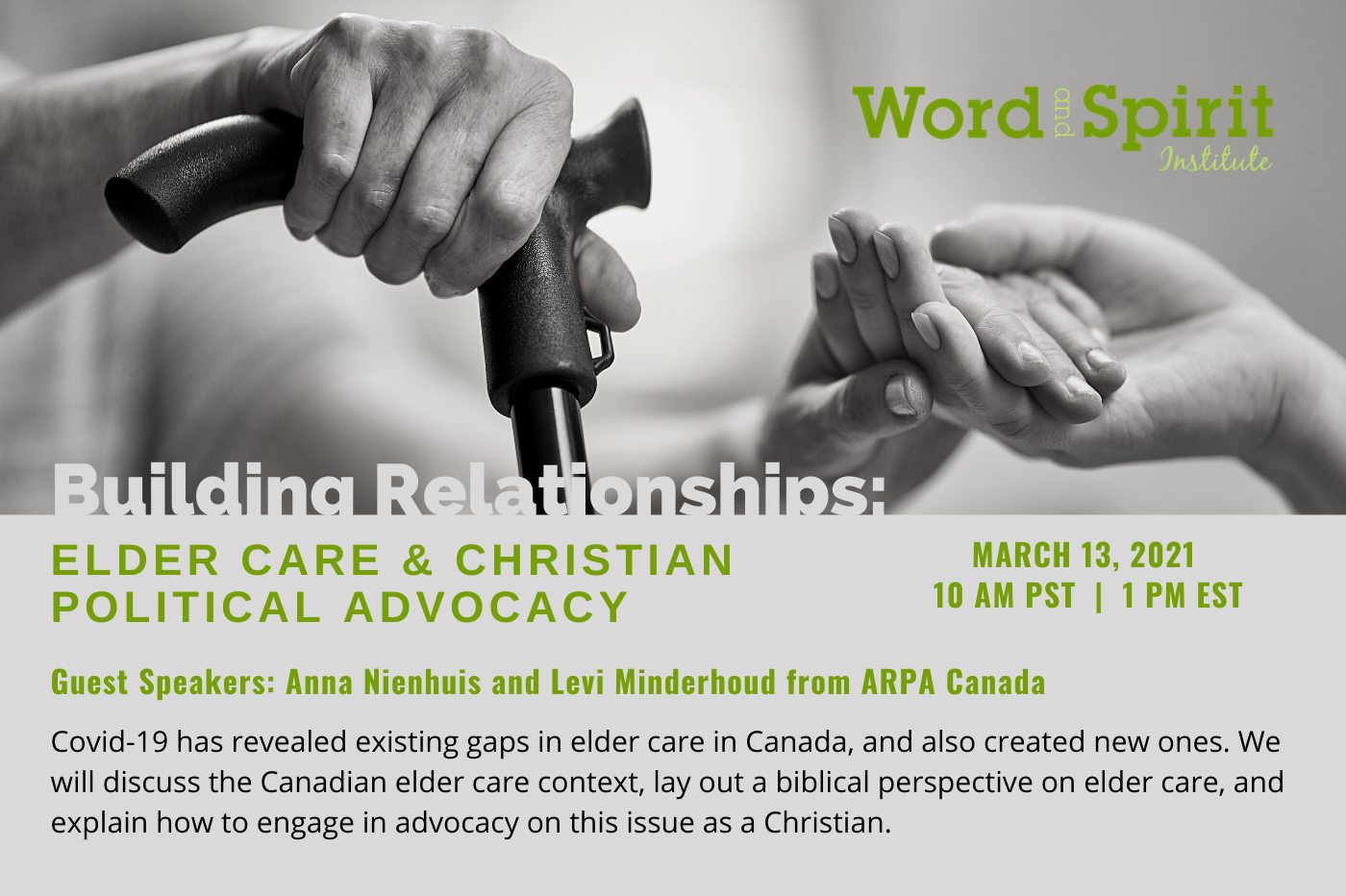 25 Feb 2021

Webinar: Elder Care and Christian Political Advocacy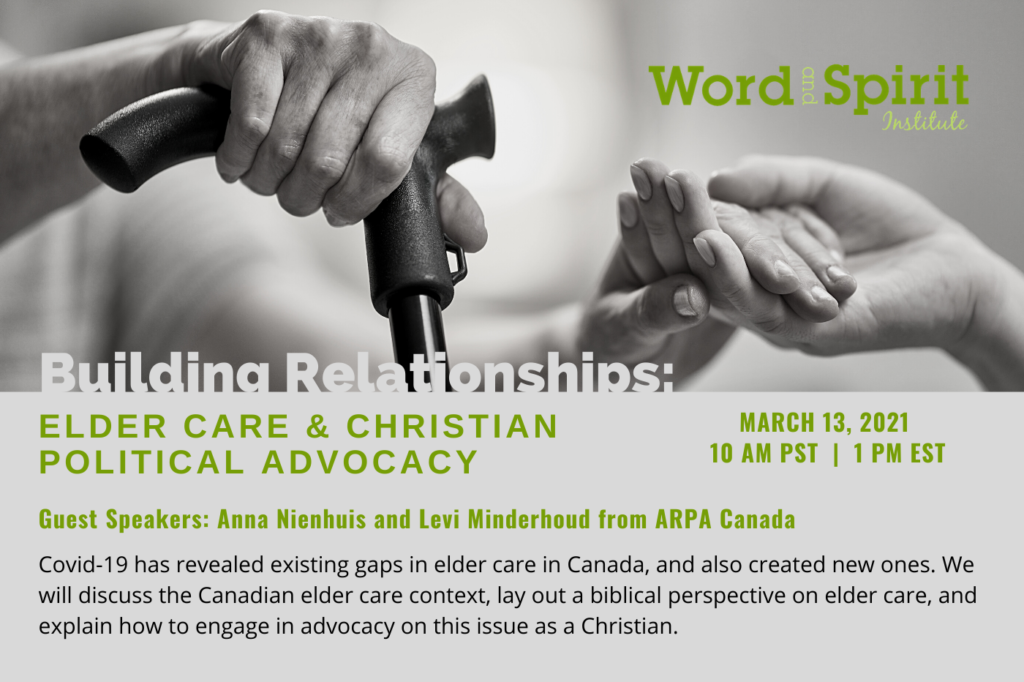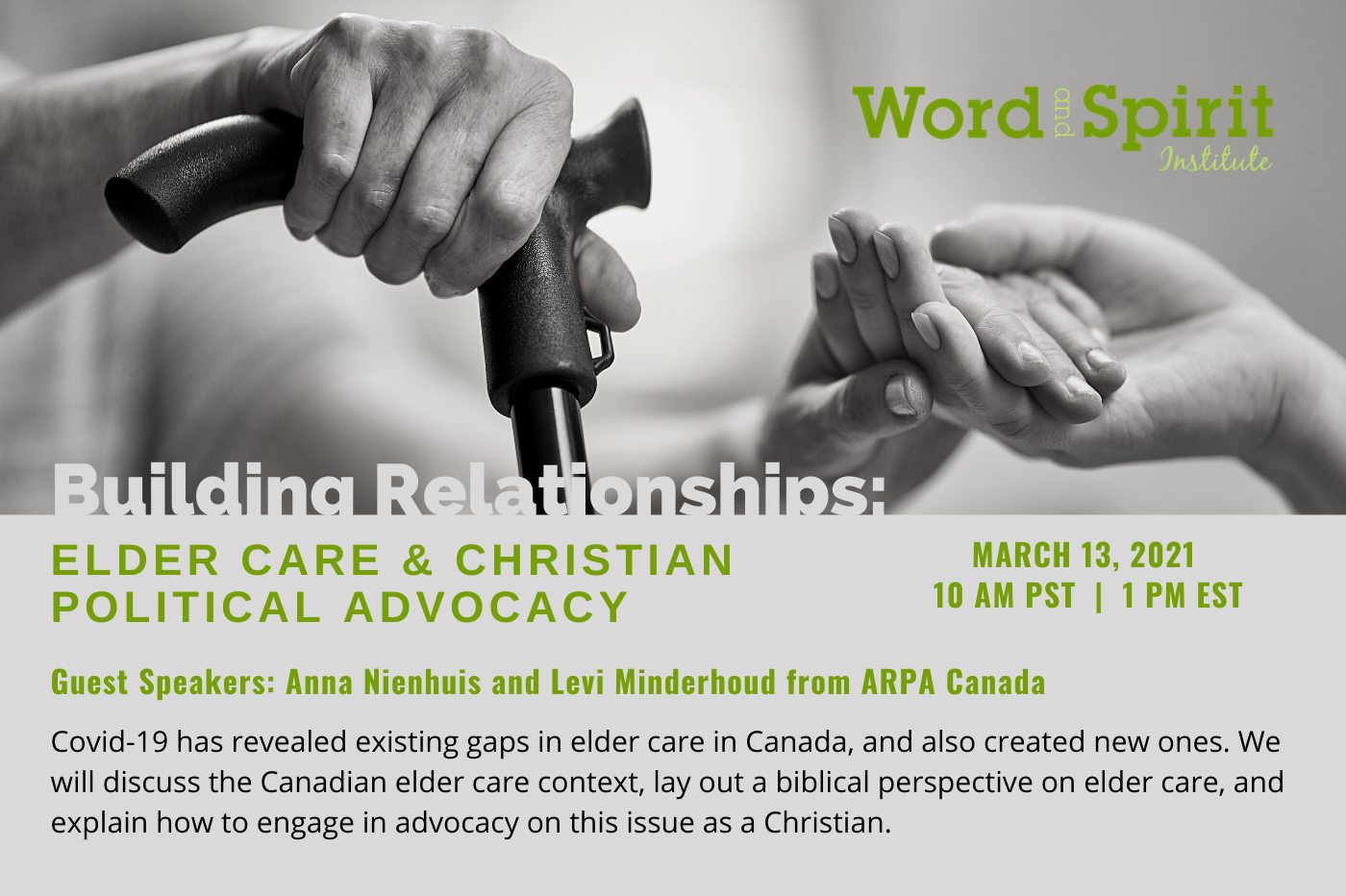 Topic: Elder Care and Christian Political Advocacy
Co-Host: Word and Spirit Institute
Date and Time: March 13, 10 AM PST | 1 PM EST
Covid-19 has revealed existing gaps in elder care in Canada, and also created new ones. We will discuss the Canadian elder care context, lay out a biblical perspective on eldercare, and explain how to engage in advocacy on this issue as a Christian.
Need help with registration? Watch this tutorial video.
Enjoyed this article?
Never miss an article!
Sign up for our newsletter to stay informed about everything ARPA!