Blog

Update on Euthanasia Bill From Alex Schadenberg
November 6, 2009 | ARPA Canada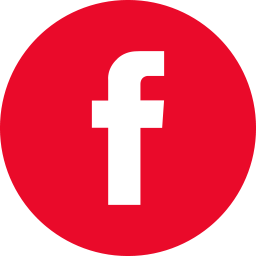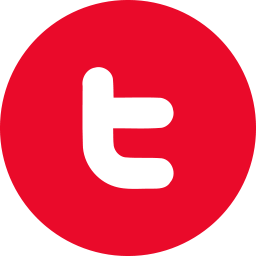 Report from Ottawa – By Alex Schadenberg, Euthanasia Prevention Coalition

There have been an incredible number of changes and articles over the past few days concerning euthanasia and assisted suicide in Canada.
First: Francine Lalonde (Bloc MP) has now traded her date for the second hour of debate on C-384 twice. C-384 is the bill that would legalize euthanasia and assisted suicide in Canada. The original date for the second hour of debate was Monday Nov 16. A couple of days ago we learned that she had traded with another Bloc MP to move the date back to Nov 19. Yesterday we learned that she traded with another Bloc MP to move the date back to Tuesday, December 1 at 5:30pm with the vote taking place on December 2nd. The protest by disability rights advocate Steven Passmore will now be on December 1st from 4:00 to 5:30 pm.
I can only guess that she is attempting to get more time to find support for her bill. The information that we have indicates that C-384 will be strongly defeated. She may have also wanted to distance herself from the date of Harold Albrecht's (Cons MP) motion 388 which is on the topic of internet suicide predators. Harold has received all party support for his motion that attempts to clarify the criminal code with relation to internet suicide predators.
M 388 is received its second hour of debate today (Nov 5) and is tentatively scheduled to be voted-on Wednesday, November 18.
Hon Stephen Fletcher (Cons MP) sent an article to the newspapers a few days ago explaining why he intends to abstain from the vote on C-384. Fletcher is a cabinet minister from Manitoba who is a C4 quadriplegic after a car accident 15 years ago that severed his spinal chord in his neck. Fletcher wrote an article that said, life first, but he still wants the option in rare circumstances where euthanasia would be legal. Fletcher wrote that he cannot support C-384 because of how it is written but cannot vote against C-384 because he supports limited euthanasia.
I met with Fletcher yesterday and I must say that he is an amazing man. He has overcome insurmountable challenges to achieve both the ability to do what he is doing today as well as his political acumen which has thrust him into a significantly important role in the Canadian government. The meeting was cordial and we were able to discuss where we disagree and where we agree. I hope to meet with him again soon in order to establish common ground.
The Quebec College of Physicians has called for the legalization of euthanasia in Canada. There reasoning is wrong and there position is wrong. They are saying that because people are already dying from overdoses and because people are already being sedated with the intention of causing there death, that Canada needs to legalize euthanasia.
First, it is not euthanasia to use large doses of analgesics to kill pain so long as the actions and the intentions are oriented to killing the pain and not the patient. Guidelines exist to in the proper use of morphine and the abuse of morphine, even someone who supports euthanasia or not, should oppose the abuse of morphine and other analgesics.
Second, the proper use of sedation is not euthanasia. To sedate a person in order to stop the pain is a good act and should not be confused with euthanasia. To abuse palliative sedation and the drugs that are used to accomplish that end is euthanasia when it directly and intentionally causes death. Once again, someone who supports euthanasia should oppose the abuse of drugs that occurs when sedation techniques are done to directly and intentionally cause death.
It appears to me that the Quebec College of Physicians is suggesting that because some physicians abuse the use of analgesics and because some physicians abuse the technique of sedating a person therefore we need to protect the physicians by legalizing euthanasia.
I am also very suspicious of the timing of the response of the Quebec College of Physicians. They are attempting to effect the debate on C-384. You need to know that the Canadian Medical Association has also expressed their concern with the statement of the Quebec College.
On the international stage the Euthanasia Prevention Coalition is working with Margaret Dore, elder law attorney in Washington State, to organize a "push-back" meeting in Seattle on Friday December 4th. This meeting is by invitation only, for more information contact our office at: 1-877-439-3348.
A recent newspaper report in the UK credited the Euthanasia Prevention Coalition for influencing the public debate on assisted suicide in the UK. They made claims such that we have offices in the UK, Canada and California (California would be nice) and that we have influenced the online polls and the debate through letters to the major newspapers and media. They stated that we are powerful lobby. I sent a letter to them (that was not printed) thanking them for the compliment but questioning where the offices in the UK and California are located. Nonetheless our success is being used in the UK now by Dying with Dignity to attack our opposition to assisted suicide. I guess they need to attack the enemy, by any and all means, when they can't win the debate.
The reality is that the support for Euthanasia and Assisted suicide is wide but thin.
There is very little public pressure to legalize euthanasia and assisted suicide outside of the academic or "elite" circles. This has become a pet issue of the wealthy and the so-called academic class.
The recent environics poll proves that as a fact. It showed that 61% of Canadians supported euthanasia but only 25% strongly supported it. The majority of respondents were concerned that the elderly would feel pressured to accept euthanasia and a strong majority were concerned that people would be euthanized without their consent. When asked about priorities, 69% thought that the government should make it a priority to improve palliative care while 18% thought that the legalization of euthanasia was a priority. For more information go to: http://alexschadenberg.blogspot.com/2009/11/poll-shows-that-canadians-do-not.html
We need to maintain the pressure on members of parliament. Next week the MP's will be on a break and will be available in their home riding offices. If you haven't spoken to your MP yet please do it. You will be surprised how interested they are in this issue right now.
I have been speaking to many MP's over the past few days and they all expressed that hand-written letters are treated far more seriously than other forms of communication. Please sit down today and write a hand-written letter to your MP. We have sample letters with the address for MP's on our website at: http://www.euthanasiaprevention.on.ca/SampleLetters.htm
You can still order Stop Bill C-384 postcards for $10 for 100 cards by emailing: [email protected]
Have you become a fan of the Euthanasia Prevention Coalition on Facebook yet?
The Euthanasia Prevention Coalition is selling Classic Art Christmas Cards as a fundraiser. You can order the cards online at: http://www.euthanasiaprevention.on.ca/Cardsindex.htm
The cost for our successful campaign to defeat Bill C-384 has been exponential. We need more people to support us with donations or by becoming a member ($25-) of the Euthanasia Prevention Coalition. Donations and membership can be made through paypal at: www.euthanasiaprevention.on.ca by credit card by calling the office at: 1-877-439-3348 or by check by mailing to Euthanasia Prevention Coalition Box 25033 London Ontario N6C 6A8