Blog

Together, we championed pre-born human rights during Life Week 2019
May 23, 2019 | Colin Postma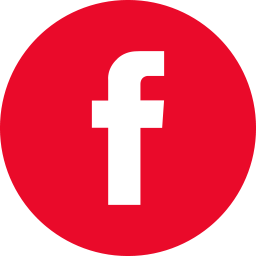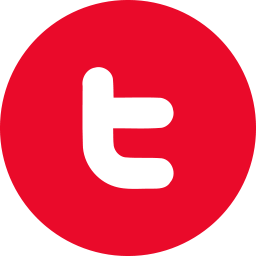 What an incredible amount of progress is being made as we work to advance pre-born human rights! While the amazing work going on in the United States to enact legislation that restricts abortion is encouraging, there is also much being done in our country that, Lord willing, will result in legal protections for our pre-born neighbours. Let's look at some of the activity from just the past few weeks.
 Cross-Canada Impact of SignsUp Campaign
During the week of May 6-10 ARPA's pro-life initiate We Need a Law carried out the SignsUp campaign. For the entire week dozens of teams across the country stood at busy intersections holding signs with the simple message the Canada has no abortion law. In total, we had SignsUp in 34 locations with over 500 volunteer hours! It was an incredible task to organize, and everyone did such a great job!
The immediate target audience of SignsUp was those who passed by in their vehicles. We Need a Law estimates that in the five days of SignsUp approximately 42,000 vehicles drove past the signs. Undoubtedly the signs prompted many conversations both within those vehicles, and with others throughout the day.
The testimony of SignsUp proved this issue is far from settled. Young and old Canadians are passionate to see justice for the preborn. In addition, there was also media coverage across the country, in Langley BC, Smithers BC, Winkler MB, and Lethbridge AB.
If you were one of those who took part in SignsUp we sincerely thank you and encourage you to still use the opportunity to write a letter to the editor. If you need any help, please email us at [email protected].
ProLife Prayer Services and Marches for Life
While the SignsUp campaign was happening there were also many volunteers preparing to host Prayer Services in four locations: Ottawa, Edmonton, Toronto, and Victoria. A huge thank you to all those who made these possible, and to the hundreds of people who took part in supplicating our Lord on behalf of the pre-born and vulnerable!
The March for Life was also a huge success in locations across the country! This year, for the first time ever, there was also a March for Life in Toronto. This event also included workshops for those wishing to learn how to get plugged in to pro-life activity throughout the year. From Victoria to Ottawa, the March for Life was a major success as you gathered with tens of thousands of your fellow Canadians to respectfully protest Canada's lack of abortion laws.
If you have not seen it yet, please check out this exciting Vlog of these activities from all across the country.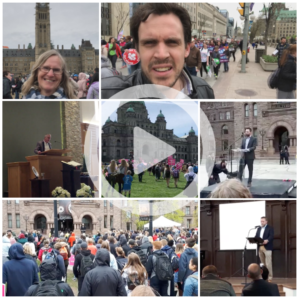 Sparking Another National Conversation on Preborn Human Rights
In God's providence, these activities from Life Week have become part of a much bigger story, to a degree we've rarely seen:
The passage of an Alabama abortion law that is the most restrictive yet in the United States;
Success of the Unplanned movie and the controversy around its release into Canada;
The story of Arianna Goberdhan, who was twenty days away from giving birth to her daughter when she was brutally murdered and the law refused to recognize her daughter;
A dozen Members of Parliament who participated in the Ottawa March for Life;
Three brave MPPs who spoke at the Toronto March for Life and MLAs who spoke at the Edmonton, Regina, and Victoria March for Life events;
And particularly, MPP Sam Oosterhoff's strong stance at the March for Life in Toronto have pushed this story to headline news, including mainstream media coverage in the CBC, National Post, and Toronto Star.
Some of these articles are so clearly opposed to the truth and even trying to do harm to our reputation. Yet, these articles too are a positive development because too often abortion is considered a closed debate in Canada. But now we see abortion being discussed openly, and we see people raising legitimate questions about the current status of abortion in Canada.
Shifting Opinion Despite Harsh Opposition

"In God's strength we are making a difference. Your respectful witness is impacting thousands upon thousands of Canadians."
You may have heard of the "Overton Window". Reformed Perspective magazine does a great job showing the significance of this concept in this article. In summary, all ideas fall on a spectrum between unthinkable – radical – acceptable – sensible – popular – policy. The actions that many of you took part in are working together to shift the window on abortion so that pro-life arguments are moving from 'radical' to 'acceptable' and even 'sensible.' And because it is getting traction we are getting hit hard with negative criticism, which some of you felt standing with your signs. When it comes to an issue like this, when the truth shines a light on the injustice, exposing to the light of day, there will be opposition.
Sam Oosterhoff, in particular, has been taking the full brunt of this anger as you can see in this article and this article. Oosterhoff has been very brave in speaking truth into the public square.  It would be wonderful if you could take a moment to send him a note of thanks and encouragement at [email protected] or call at 905-563-1755.
Be Encouraged
In God's strength we are making a difference. Your respectful witness is impacting thousands upon thousands of Canadians. We look forward to continuing to work alongside you as we advocate for the truth with grace, for justice and righteousness in our country!
We would love to hear from any of you about your experiences of with any of the above-mentioned activities. If you have any stories please share them with us at [email protected].