Article

Western Canada Triumphs over the East in ARPA Canada's Letter to the Editor Contest
January 12, 2018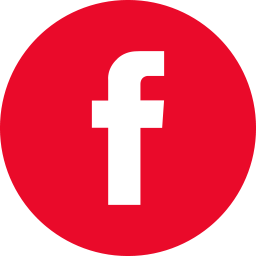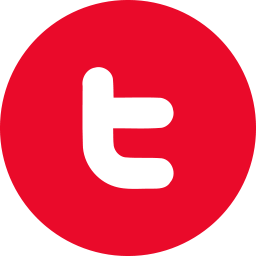 5 Winning Letters Announced!
Perhaps it's the inspirational mountain peaks or the great big skies of the prairies, or maybe it's the freedom-loving hearts of those living in Canada's western provinces. Whatever may explain it, the West trounced the East in ARPA Canada's 2017 Letter to the Editor Contest, with close to five times more letters published and submitted!
Congratulations BC, Alberta, Saskatchewan, and Manitoba. Once again you are leading this country by example!
Contestants published and submitted 47 quality letters to the editor which were read by tens of thousands of Canadians. We also saw many more letters written, some of which were published but the authors chose not to submit them to this contest. To all of you brave writers, we heartily thank you for courageously sharing your convictions with your communities and this nation.
Among these entries, at least four were submitted by pastors – a great example to their flocks!
ARPA Canada sincerely thanks Compass Creative for providing five generous prizes of $200 gift certificates to Amazon.ca, one for each of the following categories:
Most Letters Published: Stanley Reitsma, Carman MB
Reitsma easily won this category with 15 letters to the editor published and submitted to our contest (find a sampling here). Letter writing is nothing new for him – he has been published in many papers across the country for years. What an inspiration!
Take-away: One lesson we can all learn from Reitsma is to not be content with trying once, or sending your letter to one paper. We can send it to many papers. Some papers are looking for content and will happily publish yours, even if you are from a different community or province. The impact is multiplied, with minimal extra effort.
Best Letter in Large Newspaper (over 200,000 population): Jonathan Van Schepen, Devon AB
Jonathan Van Schepen's letter to the Edmonton Journal about Alberta's Bill 24 is golden. He mixes all the key ingredients of a good letter (it is personal, factual, punchy, short, and reasonable) to the sensitive topic of sexual identity and education. And he did this all exactly when the province needed to hear his perspective – just before the Legislature had to vote on the bill.
We happened to post this letter to ARPA's Facebook page in November and the post touched a nerve – becoming our sixth most popular post for the entire year. That post alone reached over 42,000 people.
Take-away:  This letter makes one point, and makes it well. It is written in a no-nonsense manner that an average reader will understand and appreciate. But it also appeals to a civil authority (in this case the Convention on the Rights of the Child) and ends strong – "the state is not sovereign." Extra points for picking up on ARPA's fall tour speech theme. 🙂
Best Letter in a Community Paper (under 200,000 population): Jennifer Otten, Barrhead AB
We have to admit off the top that picking a winner in this category was a challenge, as there were a lot of very good letters. Otten submitted a couple of letters, both of which were superb examples of how to educate the public about gender identity, demonstrating both grace and truth. Her letter "Province driving a wedge" applies her solid understanding of the issue to the current political context in Alberta. It is actually more than a letter and would be a fantastic article well worth being published in many more papers. Otten has a gift. The Lord willing, many more letters will flow from her.
Honourable Mention: Rachel Werk, Smithers BC Werk's letter "Women against violence against women" exemplifies how we can use letters to the editor to get our communities talking about – and even attending – events to learn more about important issues that are otherwise largely ignored by the press. This letter exposes the impact of pornography, picking up on Motion 47 that was being examined in Parliament. Werk does a great job drawing the attention of a secular "progressive" audience, leading with a reference to International Women's Day. She goes on to cite some sobering facts and statistics about pornography, making her perspective credible. She even uses the letter to advertise a video screening that was being promoted by the local ARPA group. The letter is short and impactful.
Honourable Mention: Hendrick VanderHorst, Winnipeg MB Pastor Hendrick VanderHorst penned this insightful letter about "transgenderism and the soul", encouraging readers to think deeper about questions of our identity. In a very respectful and thoughtful manner he leads the reader to what the Bible says about how God created us male and female, physical and spiritual. It presents the truth – something that our society so desperately needs. And it does so winsomely and succinctly. Hopefully more pastors, and laypeople, will follow this example.
Best Letter By Someone Under Age 20: Jodi Devries (age 13), Smithers BC
In "My Little Brother", Jodi Devries shares the heart-tugging story of her brother, born at 25 weeks and weighing only one pound. Her story draws the reader in and then asks why we treat preborn children so differently. It is passionate and spirited, and ends with some incriminating questions. Coming from a 13 year-old makes these questions all the harder to avoid.
Take-Away: Making a point by telling a story is one of the most effective ways to communicate. Readers who have decided that they have heard enough about topics like abortion will ignore most letters on the subject. But a story like this one will draw almost everyone in and force them to think.
Honourable Mention: Micah Schouten (grade 11), Yarrow BC In "blood covered chainsaw", published in both the Langley Advance and the Vancouver Province, Micah Schouten gives us what may well be the best example in the contest of making a point succinctly. It is the shortest letter, and also very effective. The only thing that would help increase the likelihood of winning one of the categories in this context would be if the topic was more political in nature, rather than cultural (as per our contest rule of being in line with ARPA's mission).
Random Winner of all the Entries: Jane Oosterhoff, Dunnville ON
One of Jane Oosterhoff's two letters published in the Hamilton Spectator and submitted to our contest became the winner of this category, where we pulled one letter from "the hat." In "Tolerance goes in one direction", Oosterhoff brings some common sense to a local debate about "Islamophobia."
Yes, You Can Do It Too!
It takes time to write a letter and edit it. And it takes courage to submit it to a newspaper, knowing that it will be scrutinized by many. And then to follow that up with submitting it to ARPA's contest for even more scrutiny is a step too far for some. But to all those who entered, we say a big THANKS!
We are encouraged by the caliber of the letters submitted, the impact they already have had and are optimistic about the long-term impact. When someone writes a letter to the editor for the first time, they are much more likely to do so again. It also inspires others to consider doing the same. Slowly but surely we are seeing more Christians make the effort to exercise their prophetic calling by utilizing this free and effective medium.
Although we aren't doing another Letter to the Editor contest in 2018, our hope is that the momentum will only increase and we will see more and more letters published. If you ever would like someone from the ARPA staff to edit a letter or give feedback on it, be sure to email it to one of us, or to [email protected] with a deadline.